Challie Stillman
Challie Stillman is the Vice President of Sales & Design for Resource Furniture. The company is an eco-friendly, sustainable goods distributor and industry authority for high-end, space-saving transforming furniture.
Challie oversees sales, design, and marketing operations for the organization across all of North America, focusing on brand strategy. 
With an Interior Design degree from the renowned Fashion Institute of Technology (FIT) and MBA from NYU Stern School of Business, she is uniquely noted for involvement with efforts ranging from large-scale multi-family residential projects to micro-units and co-living developments.
ADU Magazine had the opportunity to interview Challie about Resource Furniture's product offerings and gain her unique insights into small/multi-function living spaces and cutting-edge living solutions. 
Following find selected highlights and excerpts of that Question & Answer Session.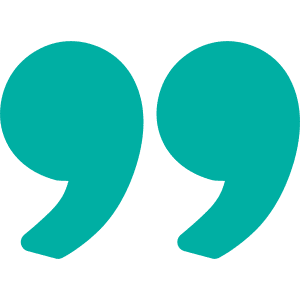 I love design because it enhances people's lives. I see a piece of multifunctional furniture not just as an inanimate object, but as a means to allow people to have richer experiences in their homes. If I can facilitate people's ability to have guests over comfortably, to throw large dinner parties in a space without a dining room, to carve out a productive nook in which to work from home — I've made an impact.
– Challie Stillman
ADU Magazine: How did you get started in Furniture and Design?
Challie: I somewhat fell into the furniture industry after studying anthropology in college. I began by working at Roche Bobois [in Seattle], which was a great education in high-end, Italian-made furniture. When I moved back to New York, I joined Resource as an outside sales rep and worked my way up! Shortly after joining Resource, I attended the Fashion Institute of Technology (FIT) and obtained a degree in interior design, which served me well as Resource's Design Director. For about 10 years, I curated the production collection and designed/merchandised our showrooms. During that time, I traveled consistently to all eight of our showrooms, visited our factories in Italy, and attended the Milan Furniture fair annually. Last year, upon completing an MBA, I received the new title of VP of Sales & Design.
ADU Magazine: What is the most important part of furniture design and function for you as a designer?
Challie:  When curating the Resource Furniture collection, I am always on the lookout for pieces that check off multiple boxes: beauty, comfort, function (it has to have purpose), ease of use, and sustainability (both in terms of the manufacturing process and materials used, as well as being a well-made product that will last!).
ADU Magazine: What style of furniture would you say Resource Furniture is? 
Challie: A lot of people use the terms contemporary and modern interchangeably — however, contemporary simply refers to the "now" while modern refers to a period between the 1900s and 1960s. But, what is popular now — clean lines, minimalism, use of wood and other natural materials — is also modern, hence the confusion! Generally speaking, I'd say our furniture is modern, but it is also quite architectural;  the cabinetry is designed to look built into the wall, but the second function on the front (sofa, desk, etc.) can be styled to suit many environments and tastes.  
ADU Magazine: We see quite a bit of your product is focused on micro spaces? Is that an intentional aspect of your design efforts?
Challie: Because we sell multifunctional furniture, it only makes sense that it would appeal to those who have the least space, so yes, micro spaces are certainly one aspect of our business. However, we have learned over the years that space is relative and even the term "micro" is defined by different quantities of square footage from city to city. Clients with homes large and small seek us out to add space and increase functionality in their homes. In fact, we just added four wall bed systems to a home that already has 12 bedrooms — just because they have many children and grandchildren and wanted to maximize the amount of guests they can host!
ADU Magazine: How does Resource Furniture separate their micro units' furniture versus their other types of furniture designs?
Challie: We are known best for our wall bed collection and transforming tables, so these are keystones of both the micro units we work on as well as larger residences. The same furniture can be applied in small or large spaces. We do also sell sofas, storage beds, dining tables, etc. that just may not be of use in a really tiny space.
ADU Magazine: What is flexible design and multifunctional spaces? What is the difference? And is there a difference?
Challie:  Good question! These terms do overlap in some ways, but there are subtle differences. Flexible design means a space can be rearranged — like a lounge chair that is light enough to move from one spot to another — and also can accommodate various quantities of people. For instance, we have a console table called the Goliath that expands in size to seat 10 people for dinner!
However, a multifunctional space is one that can perform in two or three ways. Like a home office and a bedroom — With our LGM rotating wall bed, you can have a desk out during the day for work, then at night collapse the desk, turn the unit around, and unfold a queen size bed for sleeping. 
ADU Magazine: Where is your furniture built and when will you come out with new models?
Challie: The vast majority of our furniture is made in Italy, with a couple exceptions from other European countries.  We are eagerly awaiting the addition of two new wall bed models to the collection this Fall. Given the cancellation of the Milan Furniture Fair in April due to COVID these past two springs, there has been a bit of a delay in new introductions, but we are hoping to see more new products revealed this fall.
ADU Magazine: Can you share your perfect furniture pieces for micro units, ADU's and small spaces?
Challie: Giro, Oslo, Dynamic table, Pocket Chairs
ADU Magazine: What is your favorite resource furniture piece?
Challie: The Flex Sectional – it's like floating on a cloud! It's so comfortable, you might want to fall asleep, and if you do, just remove the two back cushions and the sofa converts into a bed!
ADU Magazine: What makes Resource Furniture different?
Challie: We carry the originals! We are the North American distributor of Clei (founded in 1963), the artistic director of which, Pierluigi Colombo,  invented the sofa/wall bed combination. We also carry the manufacturer of height-adjustable tables that patented the up-down mechanism in 1983. We consistently seek out the best quality, design, and comfort available in multifunctional furniture and are the leader in multifunctional furnishings in North America. 
ADU Magazine: What would you like us to know about you?
Challie: I love design because it enhances people's lives. I see a piece of multifunctional furniture not just as an inanimate object, but as a means to allow people to have richer experiences in their homes. If I can facilitate people's ability to have guests over comfortably, to throw large dinner parties in a space without a dining room, to carve out a productive nook in which to work from home — I've made an impact. 
ADU Magazine: What is the most inspiring project that you've done?
Challie: The Making Room exhibit at the National Building Museum in Washington, D.C. was one of our most important projects, and it played a major role in shifting the public perception of transforming furniture and multi-functional spaces. With the help of Pierluigi Colombo of Clei, Resource Furniture designed a 1,000 square foot home within the museum, fitted with all variety of multi-functional wall beds and transforming tables. 
As the entire country grapples with a shortage of affordable housing, the Making Room exhibit sought to answer the questions: What if our housing could adapt to the needs of our households, instead of the other way around? What if we offered a variety of housing types — not just single-family homes, which were designed for the 1950s nuclear family but which don't address the needs of today's diverse household demographics? 
During the exhibition's 14-month run, the concept home was transformed multiple times to show how the same floor plan could support a variety of different households — a group of single adult roommates, a multi-generational family, or a couple of empty nesters with an attached ADU — just using transforming furniture, not moving any walls. Over 100,000 visitors viewed the exhibit and/or attended one of the associated programs, tours, or speaking events. 
ADU Magazine: In what ways is Resource Furniture the solution to small spaces that do big things such a multifunctional space? 
Challie: Resource is the original and largest source for transforming and multi-functional furniture in North America, and no one does it like us! We take a holistic approach to small-space design, offering a complete, comprehensive collection of space-maximizing furnishings. In addition to our wall beds and transforming tables, we also offer a wide selection of storage pieces, wardrobes, and accessories — all of which work beautifully on their own or integrate seamlessly with our wall beds. Whatever your vision or design goals for your small space, we have a solution!
ADU Magazine: What is the best testimonial you have ever received?
Challie: We've heard so many incredible stories from our clients over the years; it's hard to settle on just one! But a very recent testimonial that comes to mind comes from one of our New York City clients who reported that their wall bed "literally saved their life during quarantine." They said "it was a miserable year for [them] but one of the bright spots was knowing that [their] one-bedroom apartment functioned like a two-bedroom, thanks to this amazing & beautiful unit." 
We've all been confined to our homes for the past year, but for many of us, that was the least of our concerns throughout this pandemic. It's a wonderful feeling to know that one of our wall beds provided a small bright spot for our client during this very trying year, and that it helped them live more comfortably in their home. 
This interview has been edited for length and clarity.