Intimate and Charming Beach Casita in San Diego
430 Square Foot New England Inspired Beach Casita
This little casita is in Leucadia's charming beach community located on the North San Diego Coast. It's only steps from the beach and presents a very warm New England Cottage ambiance.
It's a one-bedroom, one-bath 12×36, 430 square foot HUD Manufactured ADU and the first official ADU off the Silvercrest Manufactured Home assembly line.
Overall the unit is 430 square feet.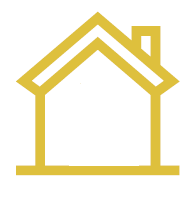 Size of Home: 430 Square 
Type: ADU
Construction: New Prefab / Modular ADU
Style: Cottage
Why did we build it?
We've been in the small home industry since 1986 and have had a lifelong penchant for living small. All 5 of our kids have spent part of their lives living in everything from a trailer, 5th wheeler, motor home, and mobile home for part of their individual lives. Our family was fortunate to have had a little trailer for 55 years right on the beach at the El Morro Cove Mobilehome Park in Laguna Beach as a vacation home. So living small is very near and dear to us.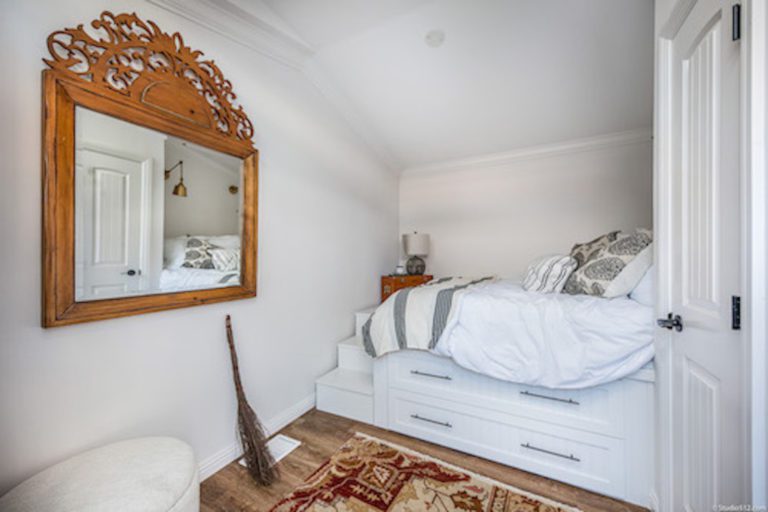 Advice to homeowners about ADU's and creating a small space they'll love?
When starting construction on an ADU, it's essential to surround yourself with a team that is passionate about small spaces. Every inch counts in a tiny home. This means that the design of the kitchen, bathroom and bedroom are designed to be efficient yet minimal. Look for an architect as well as an interior designer that is familiar with small functional spaces.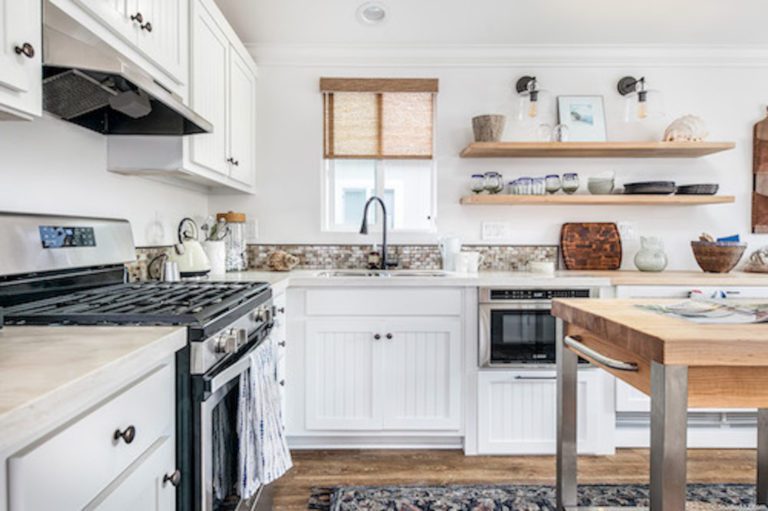 Your Favorite Things about the ADU
Tiny places on tiny spaces. When the square foot vs. the cubic foot really counts. That has been our motto since 1986, when we started in the small home industry. It's not about the square foot or even the cubic foot. It gets right down to the cubic inch in many, if not most cases.
However, it is equally important to create a comfortable outdoor space as well, especially in San Diego, where you have an average of over 300 days a year of 72-degree weather. You definitely don't want to be stuck indoors because you didn't leave yourself enough outdoor space to enjoy.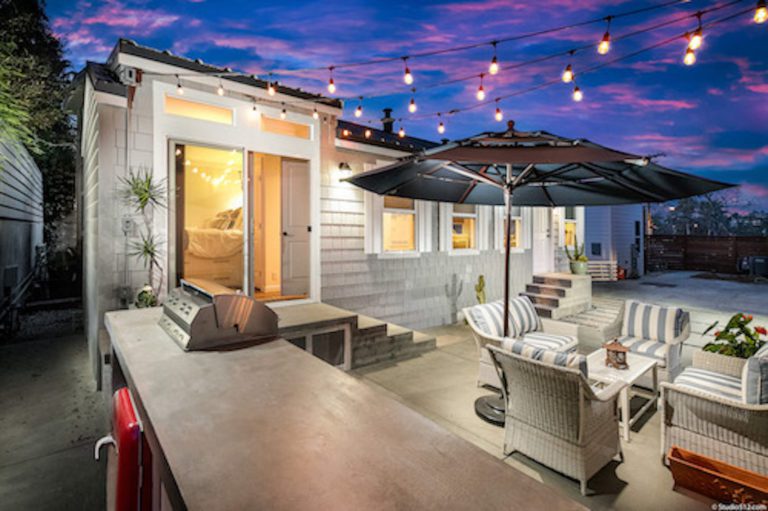 What ADU Magazine loves about the Charming Beach Casita
This ADU represents an excellent design of a small space under 500 square feet that considers not only the inside square footage but the livable outside area that takes advantage of the fabulous yearlong San Diego weather. This home with the sliding glass door in the bedroom area creates additional light and an airy indoor-outdoor feel. It also serves as an extra entry into the house.
We love the outdoor area, which has an outdoor dining table attached to the grill to accommodate friends and family gatherings. Inside the home, the interior boasts a banquet for additional seating in the kitchen and a dining table that allows seating for up to four. The choice of colors and the abundance of windows makes this home look larger than it is.