352 Sq Ft Modern Coastal Tiny Home Oasis
Modern Beach Front Getaway
This tiny home beachfront getaway in sunny San Diego is the perfect example of creating a space to rest and relax and makes a simple, cozy, modern space that exceeds its small footprint.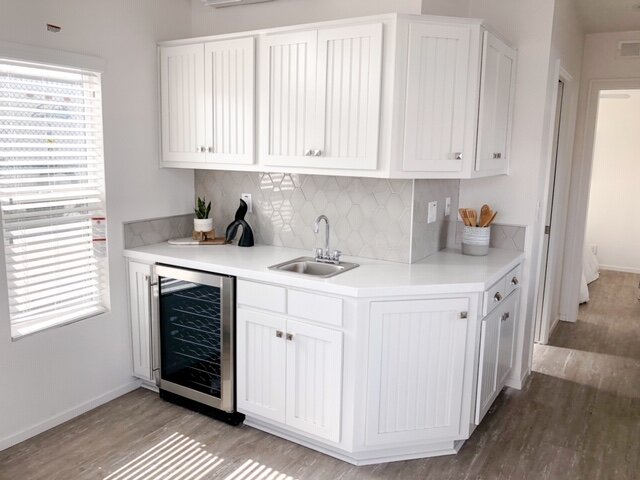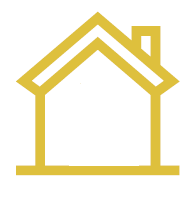 Size of Home:  352 Square 
Type: ADU
Construction: Prefab / Modular ADU – Tiny Home
Style: Contemporary
Why did we build it?
To have a vacation home by the sea.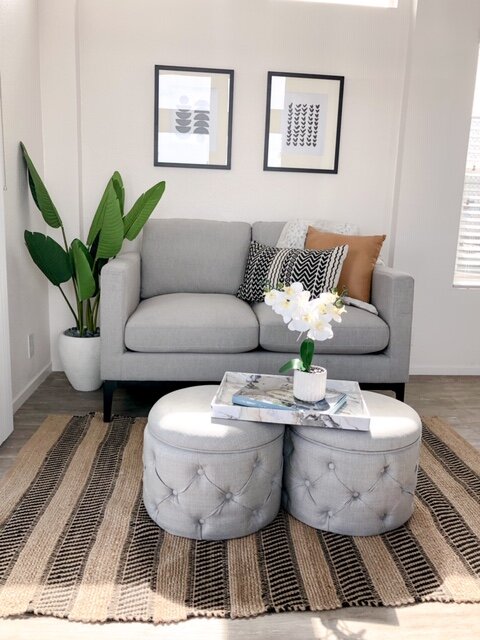 Interior Designer:
Builder:
Rebuilding Green
Advice to homeowners about ADU's and creating a small space they'll love?
In small spaces, go with white as much as possible to make the space feel larger.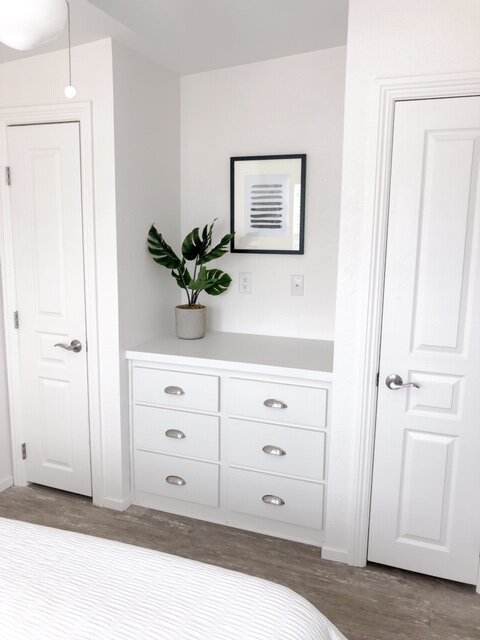 Your Favorite Things about the ADU
This project was a lot of fun because it is a vacation home. It's a place to escape the every day hustle and bustle. Nestled against the coastline in sunny San Diego, it's the perfect place to set your phone down, go play at the beach, and relax.
My favorite part of this project was figuring out how to layer shades of white on top of one another, without making it look sterile. I did this by selecting unique shapes, soft fabrics, and warm tones of white to give that cozy costal feel.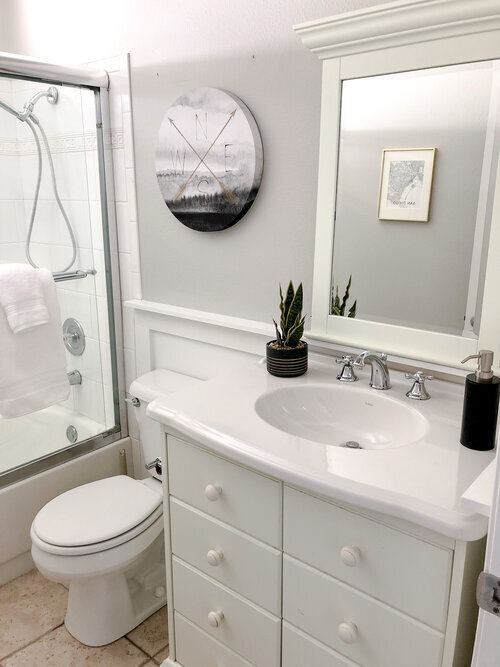 What ADU Magazine loves about the Modern Coastal Tiny Home 
This modern tiny beach home maximizes space while it feels light, bright, and airy. The many shades of white make this home warm and inviting, bringing in natural elements that you associate with a beach house retreat by incorporating hues that you would naturally find by the beach and nature, such as brown, green, and grey.