Mid Century Mod ADU in Sunny San Diego
380 sq.ft. Private Modern Attached One Bedroom ADU
This one bedroom modern attached ADU located in sunny San Diego was created by demolishing an attached garage and building new garage and ADU.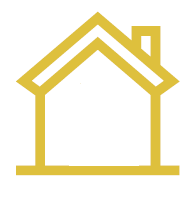 Size of Home: 380 Square Feet 
Type: ADU
Construction: Demolition of Attached Garage for New Garage and ADU
Style: Modern 
Why did we build it?
Originally the project was intended for an aging parent. But changing circumstances now allow for a full furnished rental apartment.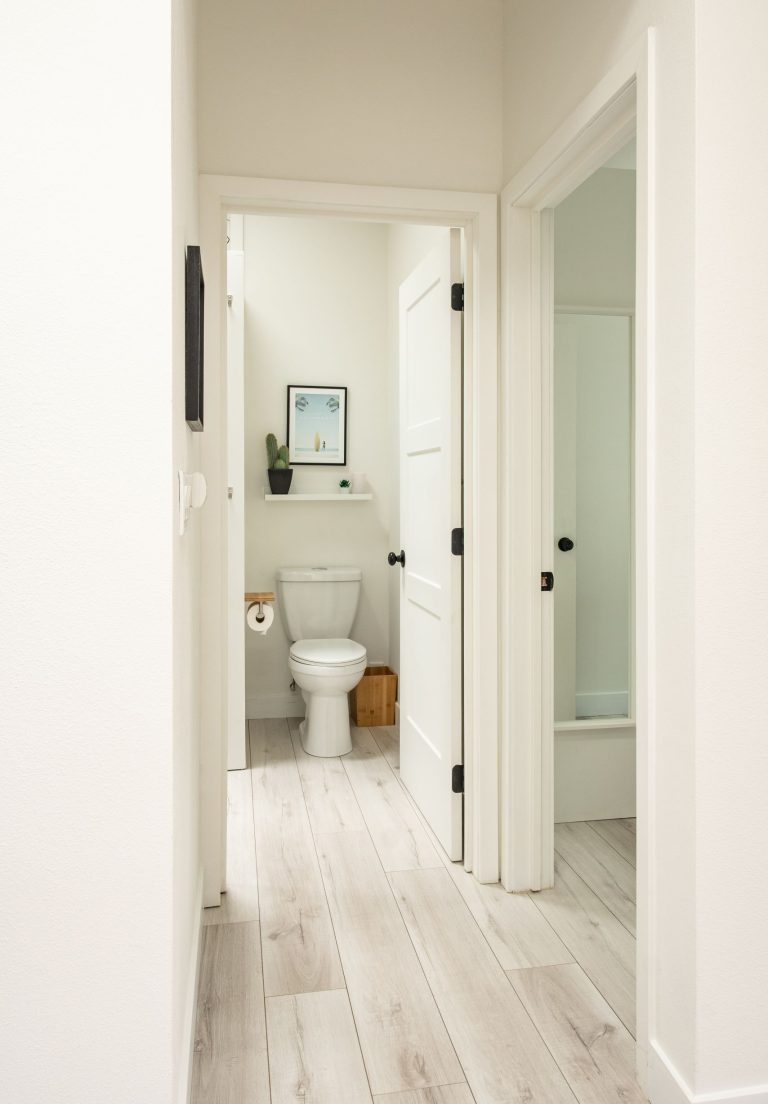 Advice to homeowners about ADU's and creating a small space they'll love?
First and foremost, determine how you intend to use your ADU, i.e., loved one, rental income, guest house.
Next, choose an experienced designer, ideally one who has experienced living in small spaces. Give extra consideration to privacy, (yours and theirs).
Finally, only use quality materials and installers.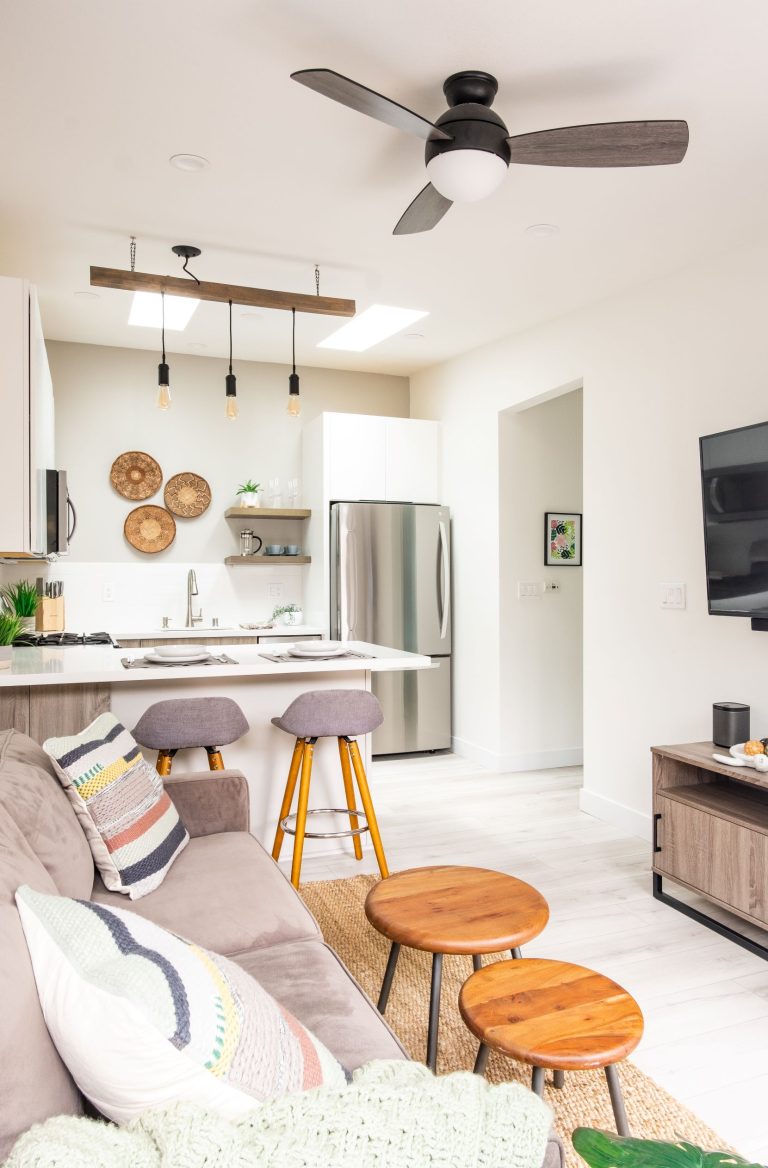 Your Favorite Things about the ADU
Privacy and sound attenuation were major considerations of the design and construction.
Each unit has a comfortable interior and exterior living space. The new garage and ADU perfectly complement the modern 1960's architecture of the main house.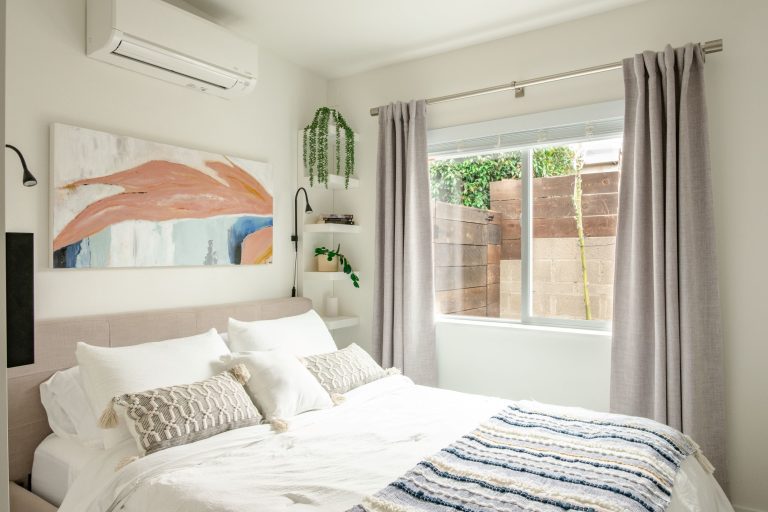 What ADU Magazine loves about the Mid-Century Mod in San Diego
This ADU represents an excellent design of a small space under 380 square feet. We love the thoughtful addition of the Washer/Dryer in the bathroom, energy efficient Mini Splits for HVAC and skylights for lighting. 
This compact ADU even has seating for two in the kitchen! What's not to love?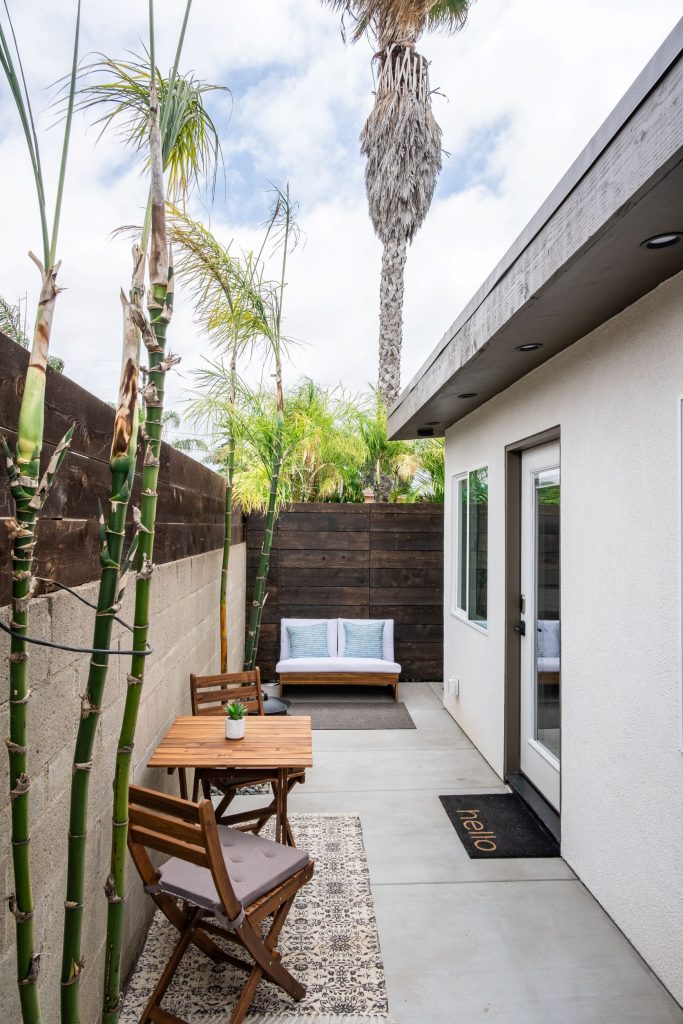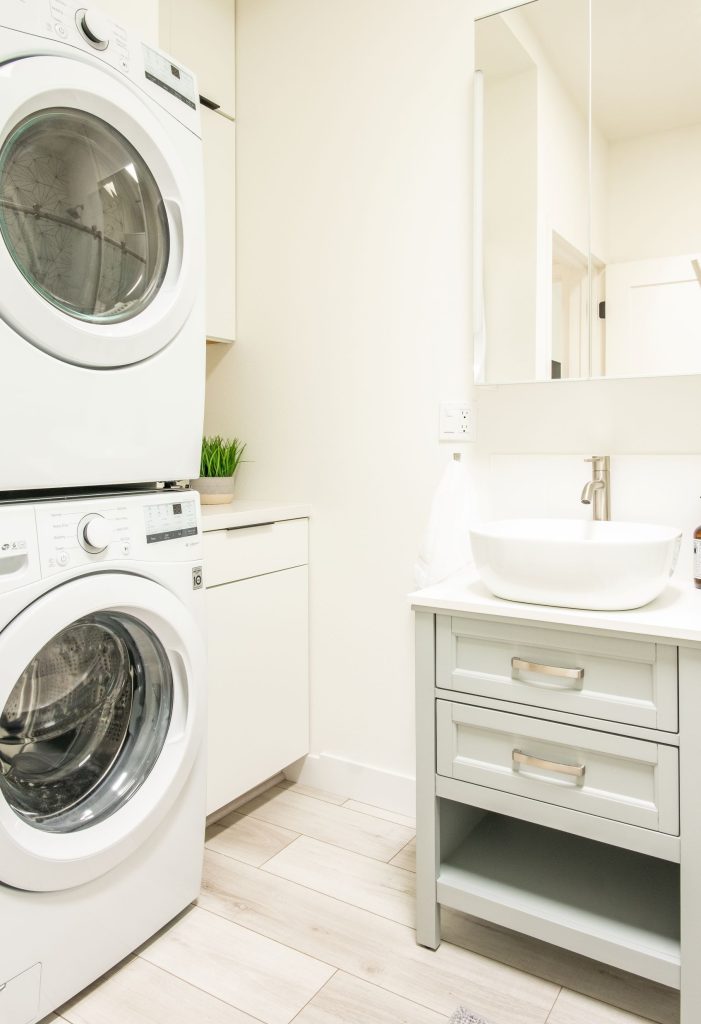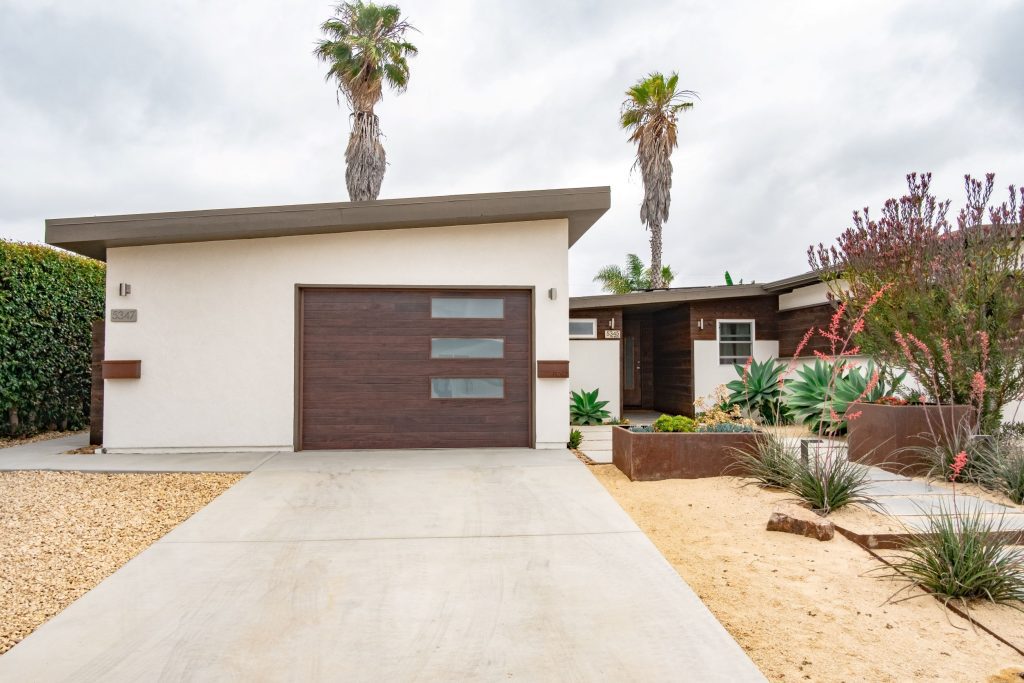 Builder: URBN BLDRS
Main Feature Image by Japheth Mata