Contemporary Attached Cottage in Palo Alto, CA
227 sq.ft. Cozy Contemporary Attached ADU
This cozy contemporary attached ADU located in the middle of Silicon Valley  blends in seamlessly with the existing home.
Homeowners that see this recent new construction attached ADU in Palo Alto, California are often surprised at how well the ADU ties into the architecture and construction of the main house. In fact, many neighbors find it hard to remember this house before the outdoor covered driveway space was converted into Palo Alto's newest ADU space.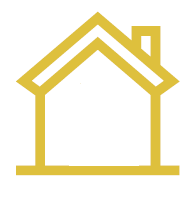 Size of Home: 227 Square Feet 
Type: ADU
Construction: Attached ADU
Style: Contemporary Cottage
Why did we build it?
Rental unit for additional passive income, retirement income.
The unit was quickly rented to a local university professional for above the market rent for a studio of comparable size, unlocking passive income for the homeowners looking for stable retirement income.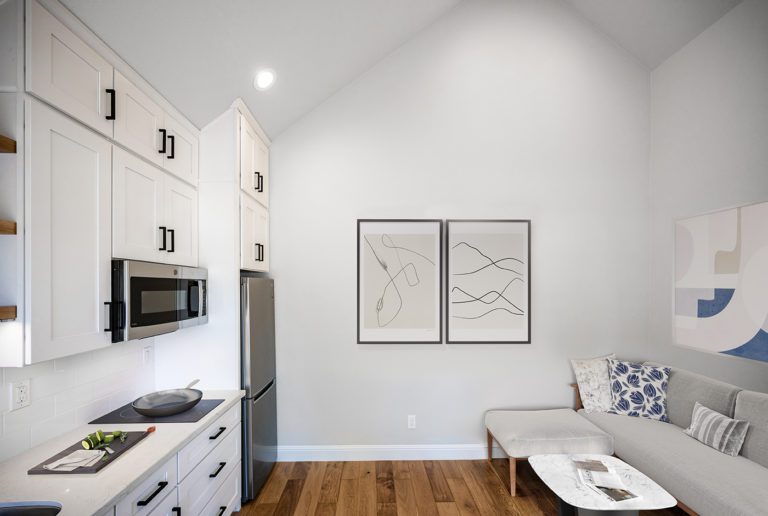 Advice to homeowners about ADU's and creating a small space they'll love?
Create a private outdoor space for the main home and a separate entrance for the rental ADU. It gives privacy to the primary homeowner and easy access to the tenant to enter and leave the space.
One of the many advantages of designing this ADU as an attached ADU is the added curb appeal of the main home, private entrance for the ADU tenant, and preservation of the backyard space for the homeowners to enjoy their patio and green area.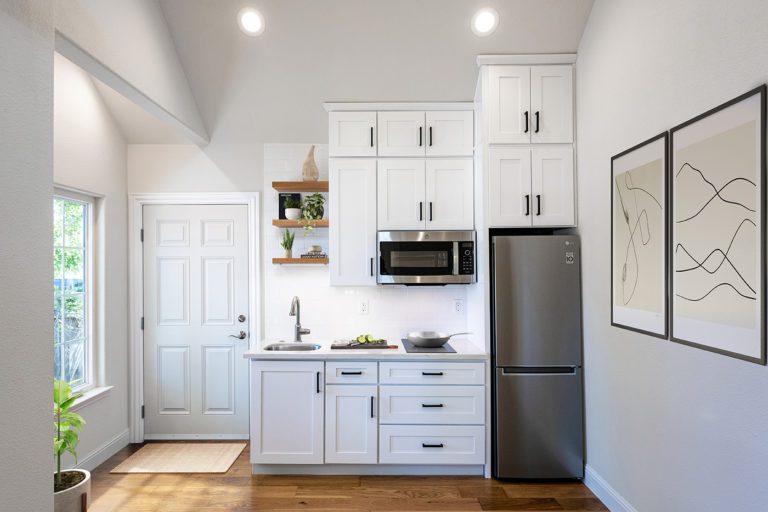 Your Favorite Things about the ADU
The ADU interior is smartly and efficiently designed so that no square inch is wasted. 
"Having built ADUs at our two previous homes, I have to say, working with Cottage has been orders of magnitude easier than doing it ourselves." – The Homeowners

With 227 square feet to work with, Cottage's architects and contractor designed the attached tiny home to feel significantly roomier than expected. Fifteen foot vaulted ceilings and huge windows let ample light into the space, while the efficiency kitchen with a modern two-burner induction cooktop is placed strategically on one wall to ensure that no space is wasted. In addition, no detail in the site plan was left overlooked—even the microwave oven doubles as a convection oven to provide the most efficient use of the square footage without sacrificing options for appliances.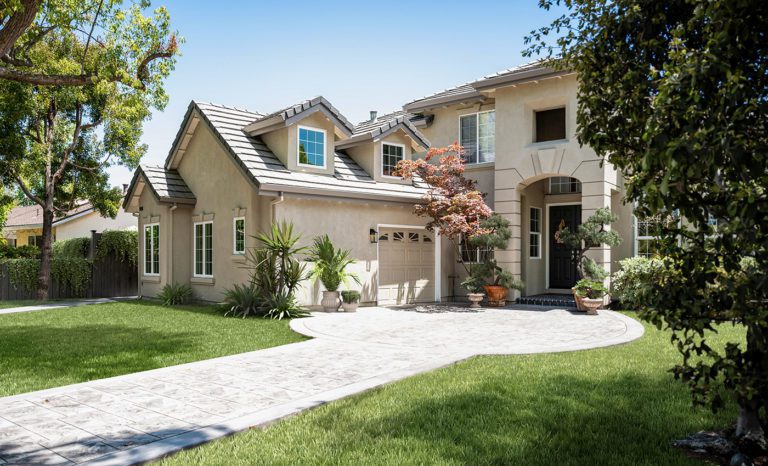 What ADU Magazine loves about the Guest Cottage in Midtown Palo Alto
This ADU represents an excellent design of a small space under 250 square feet. Small rooms designed for living require attention to detail and forethought by the designer, architect, and builder.
This tiny space is high in design, and it shows. From the modern LG appliances, a two-burner induction cooktop and under-counter washer/dryer in the bathroom. The large walk-in shower and lighted bathroom mirror are small touches that offer a renter, high-end options not often presented in larger rental spaces.