Modern Farmhouse ADU in Willow Glen – For Sale
Modern, Versatile and Functional One Bedroom ADU 
This attached modern farmhouse ADU is located in beautiful Willow Glen, California. 
This one bedroom ADU is over 650 square feet with a full kitchen, bedroom and bathroom accessed from the Main home through the shared laundry room. It is a perfect guesthouse, apartment or home office.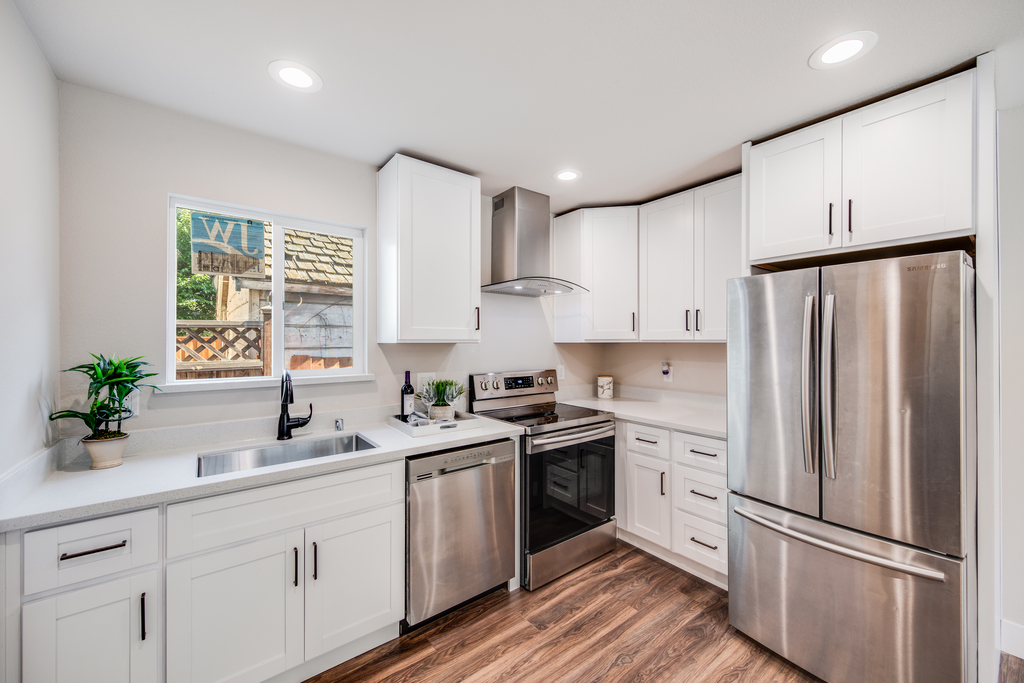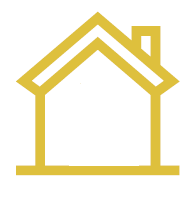 Size of ADU: Approx. 660 Square Feet
Type: ADU
Construction: Ground up build of an ADU attached to the back of the house
Style: Modern Farmhouse, Craftsman
What's great about this House and ADU?
The ADU has large rooms and closets. The french doors to the ADU let in lots of natural light from outside, as well as the many windows we put in. All built brand new from the ground up. Also, the backyard is so tranquil. A giant redwood tree in the backyard makes the backyard feel so mature in its landscaping. The patio right out the french doors makes for a perfect place to entertain or have barbeques.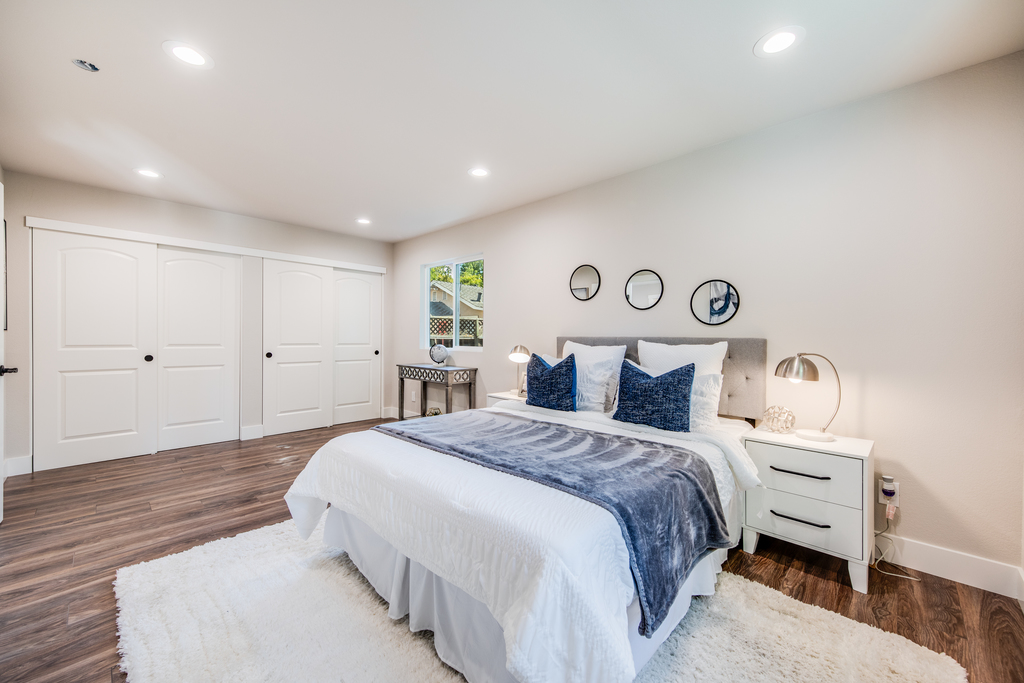 Advice to homeowner's about ADU's and creating a small space they'll love?
Create functional spaces with versatile uses. We made a large living/Kitchen and a large bedroom. The kitchen is open to the living room so the owner can either just not have a dining area to have a bigger living room, or they could put a little food cart island in the kitchen to have more space or a place to sit and eat. As for the bedroom, it is very large and has room for either two beds or a bed and a desk for an office space. We also put two large closets in so that the space could feel like home to two people.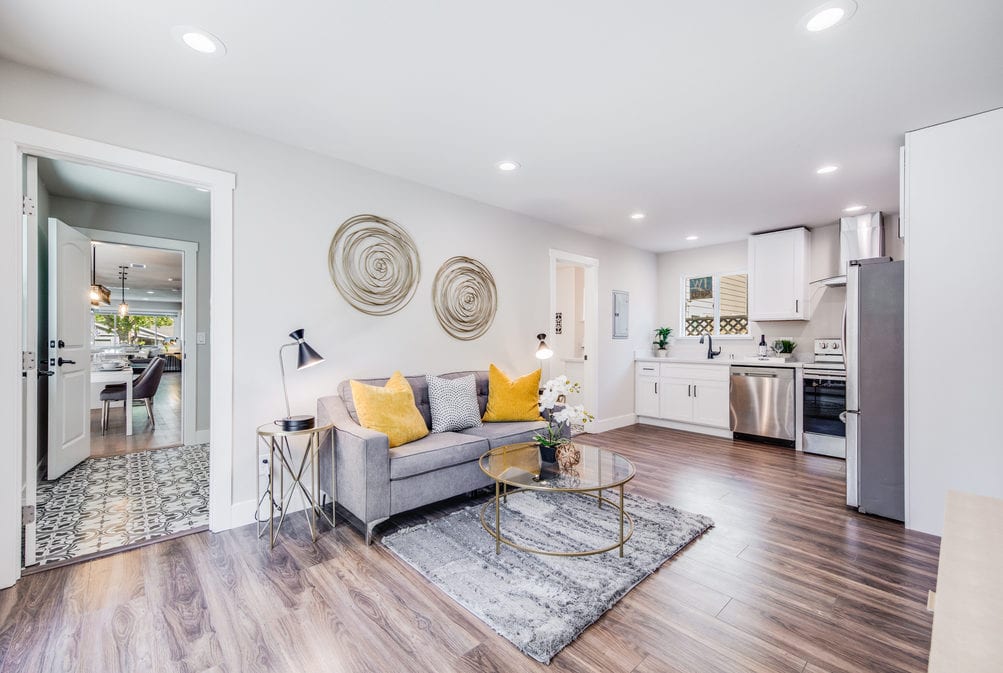 Favorite Things About The ADU & The Main House
It is versatile in that the ADU and main house share a laundry room. Both the main house and the ADU can be locked off separately, or it can be an addition to the main house if the doors remain open. The style of the main house and the ADU flow with each other. The main house has an open floor plan with three large bedrooms and two bathrooms. We love the custom tile and light fixtures throughout the home.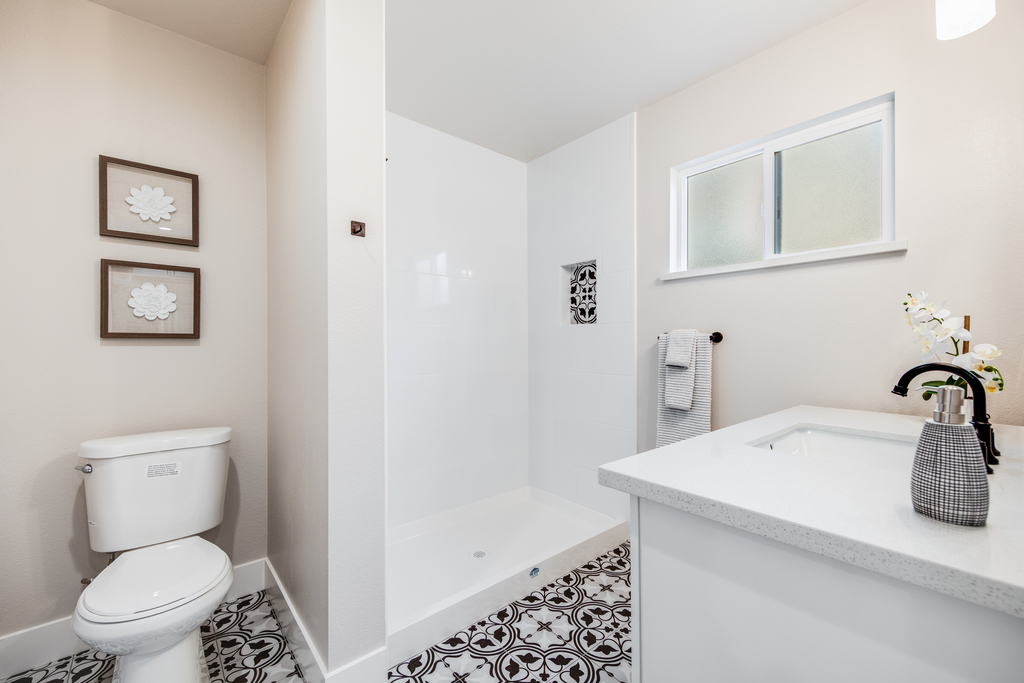 What ADU Magazine loves about this Modern Farmhouse ADU in Willow Glen
This modern farmhouse is an excellent show of how you can make a versatile and functional attached ADU by creating a design that gives you options for a family's needs. This thoughtfully created ADU has living and bedroom space to accommodate different furniture layouts with livability for different family units and flow in mind. Storage wasn't an afterthought with two large closets in what can serve as the main bedroom or private office.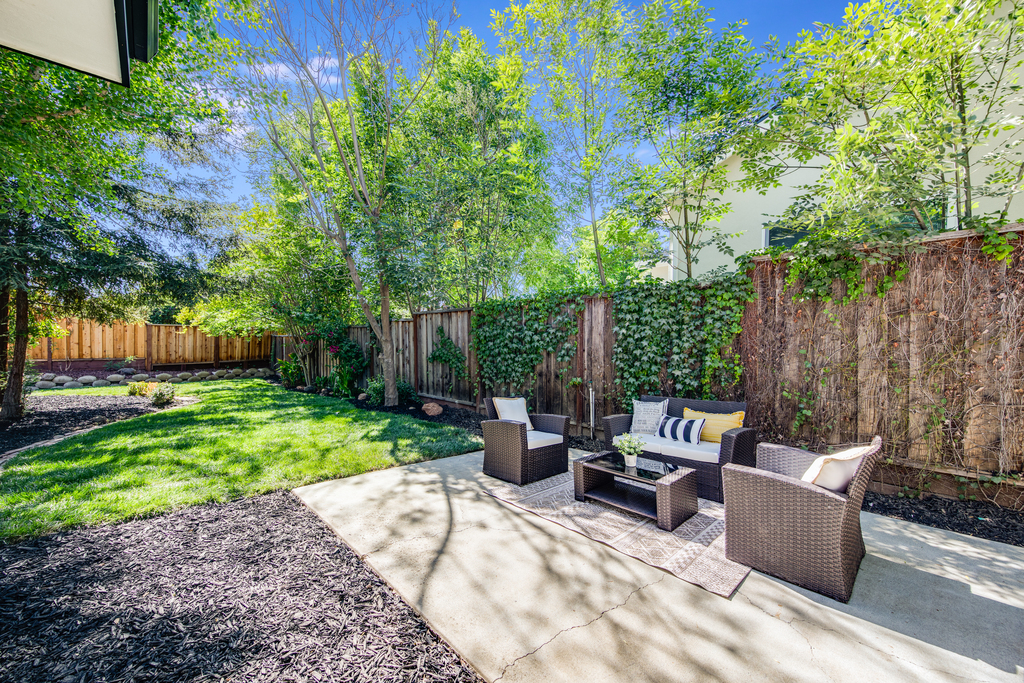 Is this home for sale?  Yes
Realtor:  Krista Corbin
Builder/Project Manager: Carlos Morales, MC Builders, LLC
Additional Home Information:
Images by: Home Tour Factory
Home Content provided by: Krista Corbin and Carlos Morales, MC Builders LLC
Feel free to reach to Krista for information on other ADU real estate in the area.