Beautiful Custom Eclectic Loft ADU in the Bay Area
Private, Airy ADU Close to Family
The Rossi ADU located in beautiful Los Altos, California, is an eclectic rendition of how an ADU can be both trendy, private, and comfortable. 
The interior was designed to maximize the first floor for living and the loft for sleeping. Overall it is 677 square feet – 560 in the lower lever and 107 in the loft. 
This custom ADU brings in the owner's artistic side with bold colors and distinct lighting.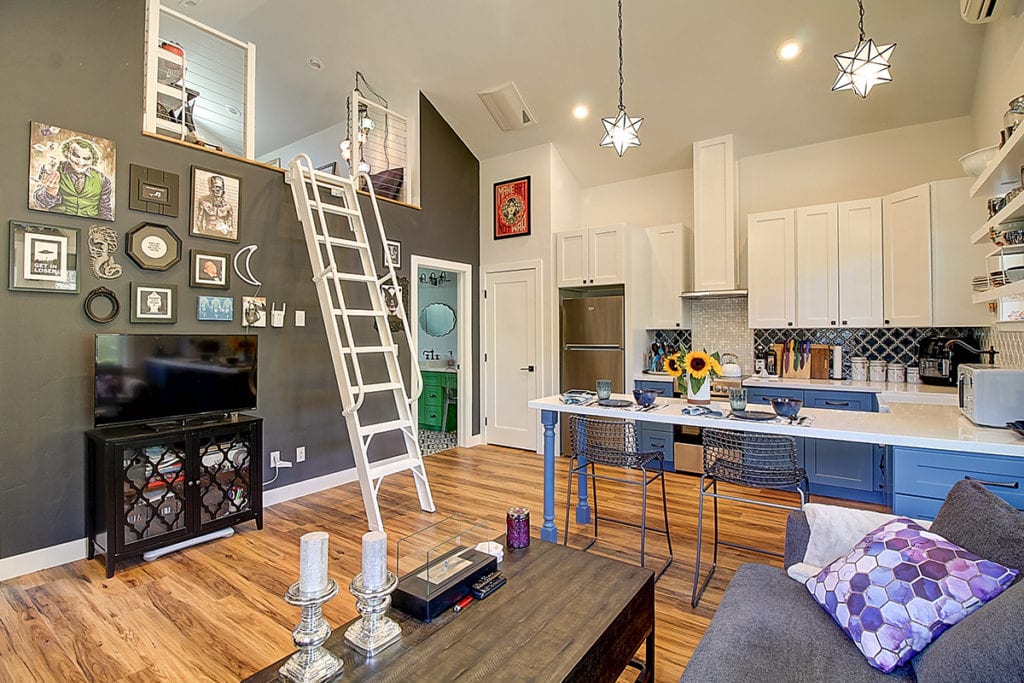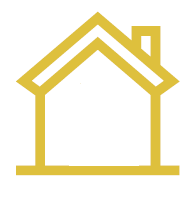 Size of Home: 677 Square 
Type: ADU
Construction: Ground Up Build Of New Detached ADU
Style: Eclectic Transitional
Why did we build it?
Allie Rossi is a young professional and artist living in Los Altos, California. With steep rents in Palo Alto, she was looking for opportunities to save money, build credit, and invest in an asset that would create value now and continue adding it for years to come. Allie and her parents wanted to build her a home of her own. Taking advantage of their property in Los Altos was a great option, and so their ADU project was born.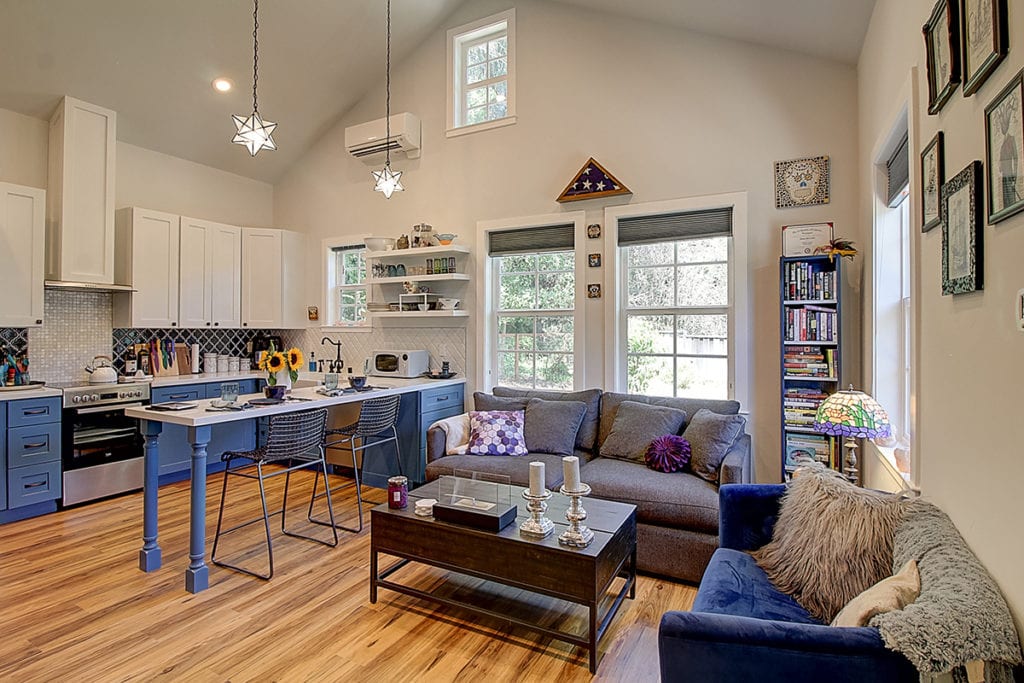 Builder:
Advice to homeowners about ADU's and creating a small space they'll love?
Partner with a ADU builder that has been providing certainty to homeowners for over 30 years. Someone who can lead projects from start to finish, and who understands the specific complexities around designing, permitting, and building accessory dwelling units that are made to last.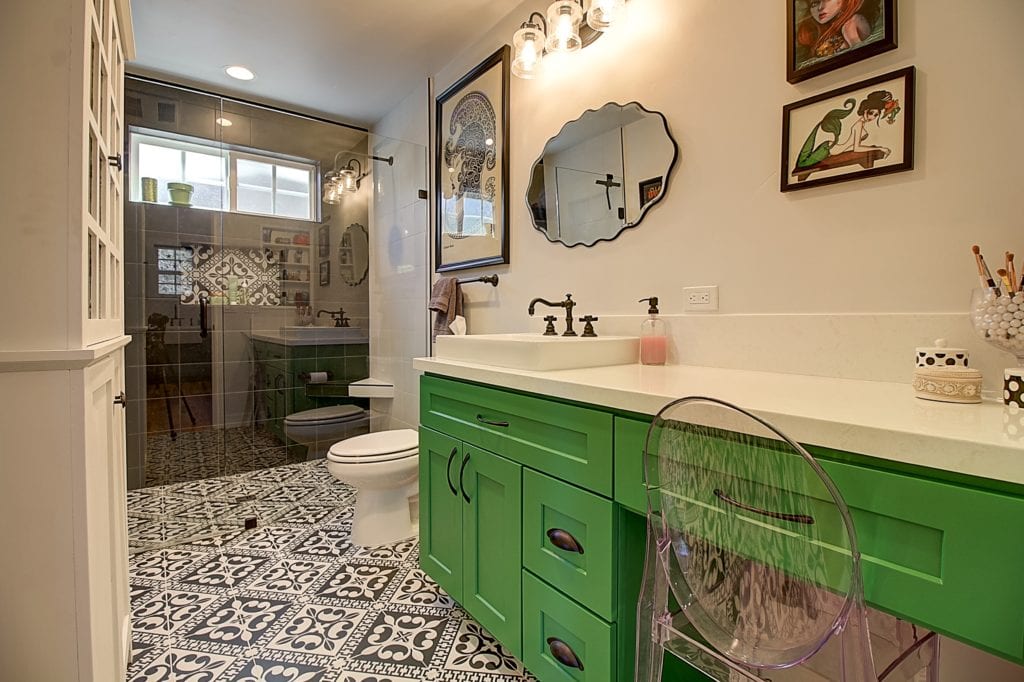 Your Favorite Things about the ADU
The best part of this job was seeing the owner infuse so much of their personality with wall colors, layout, and bespoke details that made it be super representative of this artist's new home. The photos really speak for themselves and make up this incredibly unique backyard home.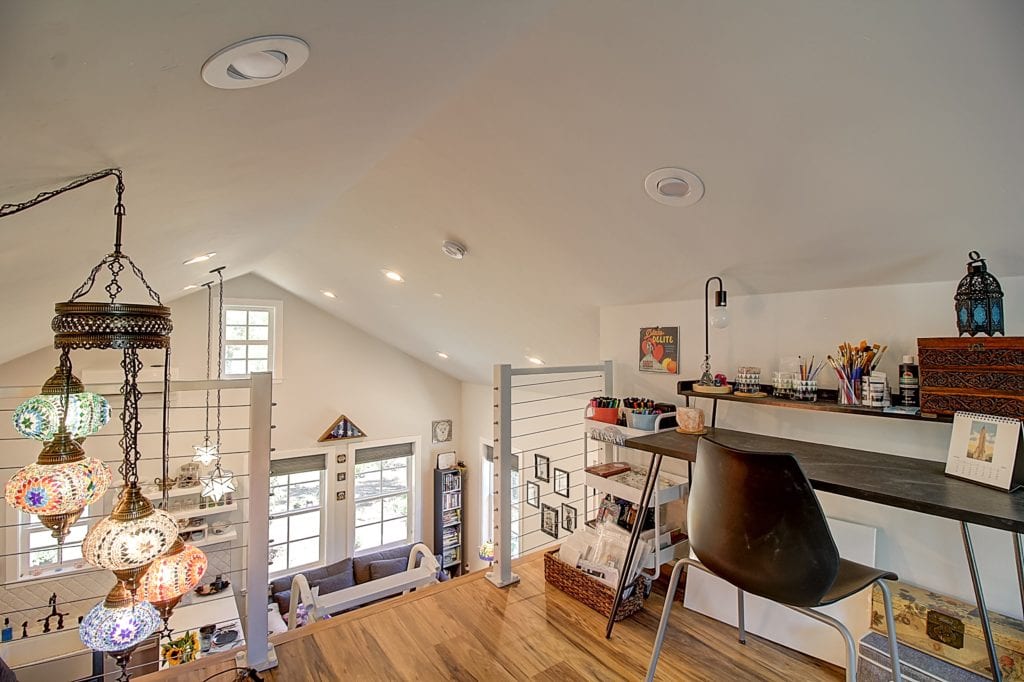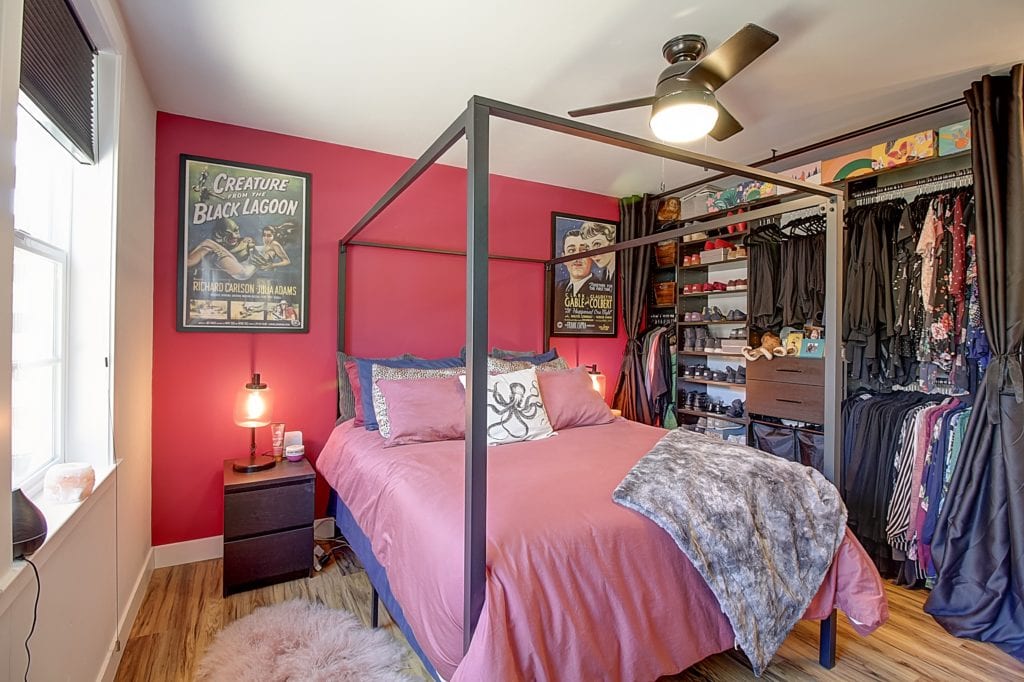 What ADU Magazine loves about the Rossi ADU
The Rossi ADU is an excellent representation of an Accessory Dwelling Unit that utilizes every inch of space to create an airy, eclectic, and unique multifunctional open living home. We love the bold colors of the bathroom, the artist's loft/office, and the thoughtfully designed peninsula kitchen island that could potentially seat four for entertaining.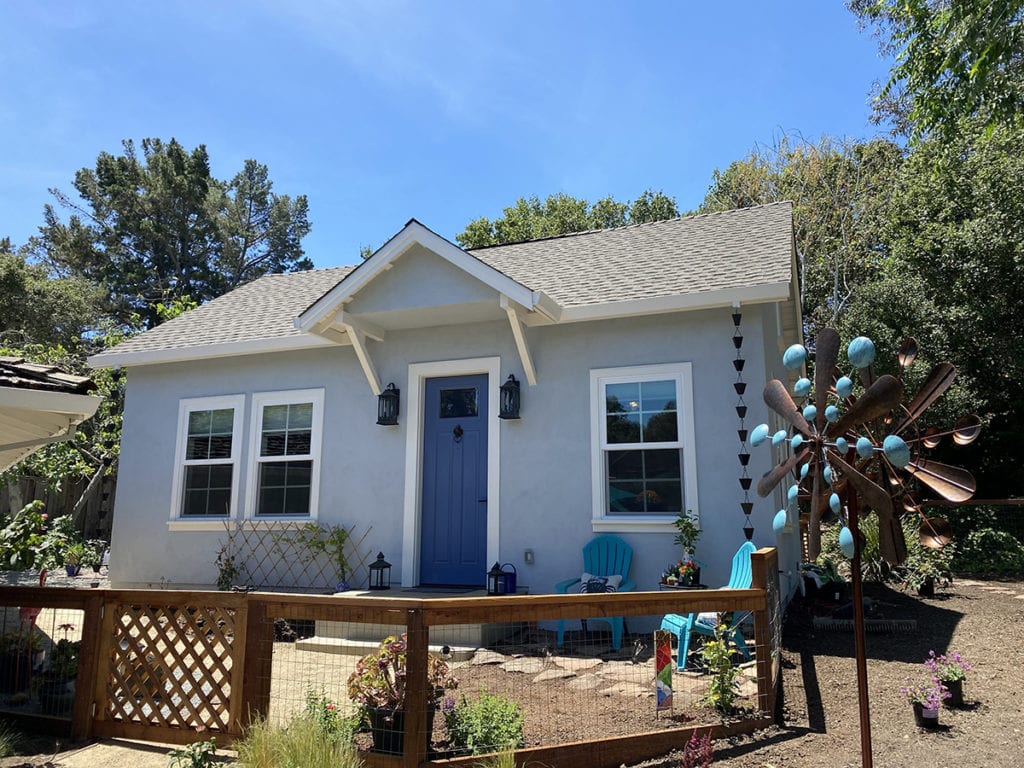 Builder:  Acton ADU
Acton ADU is a Northern California building company founded by Stan Acton. The company specializes in designing, navigating, and building personalized Accessory Dwelling Units (ADUs) for homeowners that want to benefit from a long-term family housing and investment plan. Acton ADU is based out of Campbell, CA, and serves 20 cities and jurisdictions in the San Francisco Bay Area's Silicon Valley for over 30 years
Main Feature Image by Acton ADU.