Multigenerational ADU Living in San Jose
Space to Grow with Options
Accessibility for aging-in-place was one of the more important focuses on the Boehm accessory home. The goal: creating an open, easy to access floor plan for Rosa and Paul, which incorporated many long-term, low maintenance features like durable, scratch resistance, and ding resistant interiors, floors, countertop, sinks, and even fixtures.
Additionally, the unit was built on a raised foundation, a special request, so there would be a crawlspace for accessing and maintaining utility lines more easily. Other unique decisions were also made, like selecting a ducted furnace, a more traditional heating solution, rather than a split unit for the residence.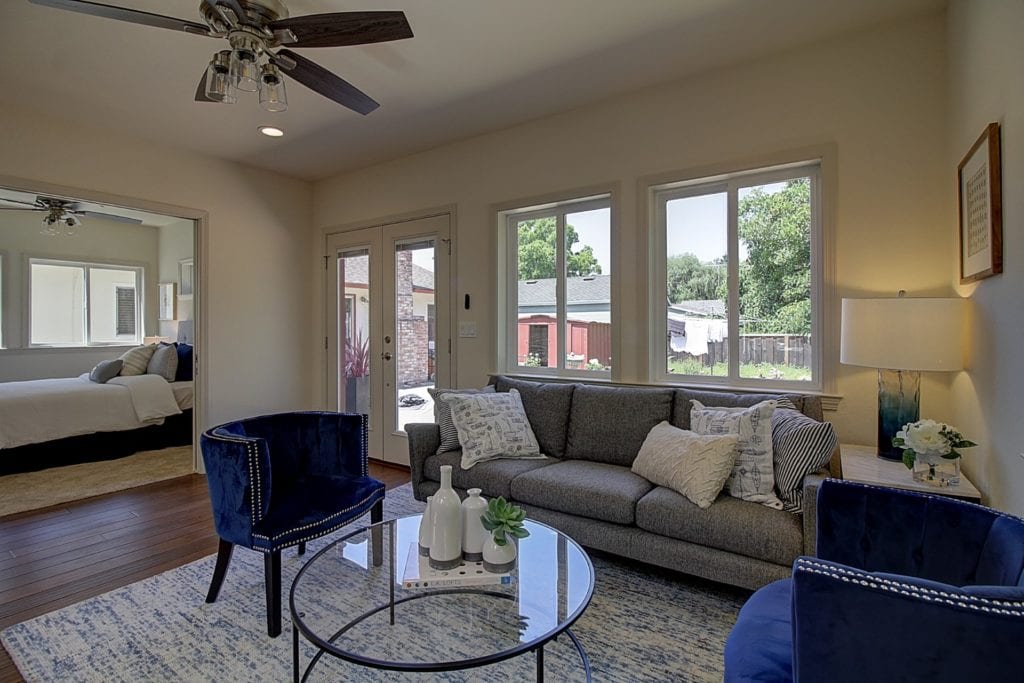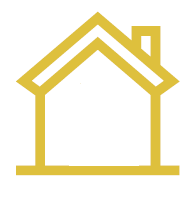 Size of Home: 538 Square 
Type: ADU
Construction: Ground Up Build Of New Detached ADU
Style: Transitional
Why did we build it?
The Boehm Family wanted more than anything to create closeness and housing security for their family long term. Paul and Rosa wanted a place not only for themselves to retire into when the time was right, but a place for their daughter Daniela and her husband, Rigo, to start a family.
Like many families looking into backyard homes, the Boehms have a multigenerational plan in place. Their plans cover multiple scenarios, including aging-in-place and providing a home for their daughter and son-in-law.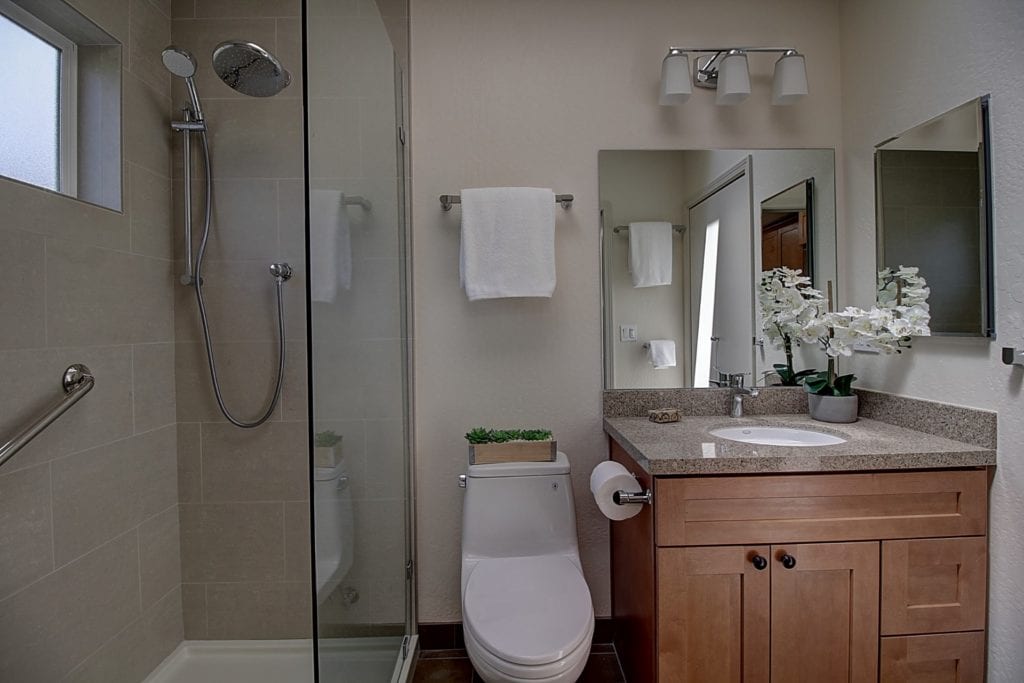 What was Acton's Favorite thing about the Boehm ADU?
The most important tenet for us was knowing that we were creating housing for a couple that, given their chosen professions, would have great challenges finding affordable options. Our homeowner's daughter and her husband are both teachers, one for children with special needs. They have a very close-knit family that now has the opportunity to remain proximal but independent.
The challenge of incorporating special features to lessen sound transmission; and taking extra care with material selections with durability and longevity in mind for the long-term livability of the space. It was laborious, but worth the end result and the benefits it has brought to a lovely and very deserving family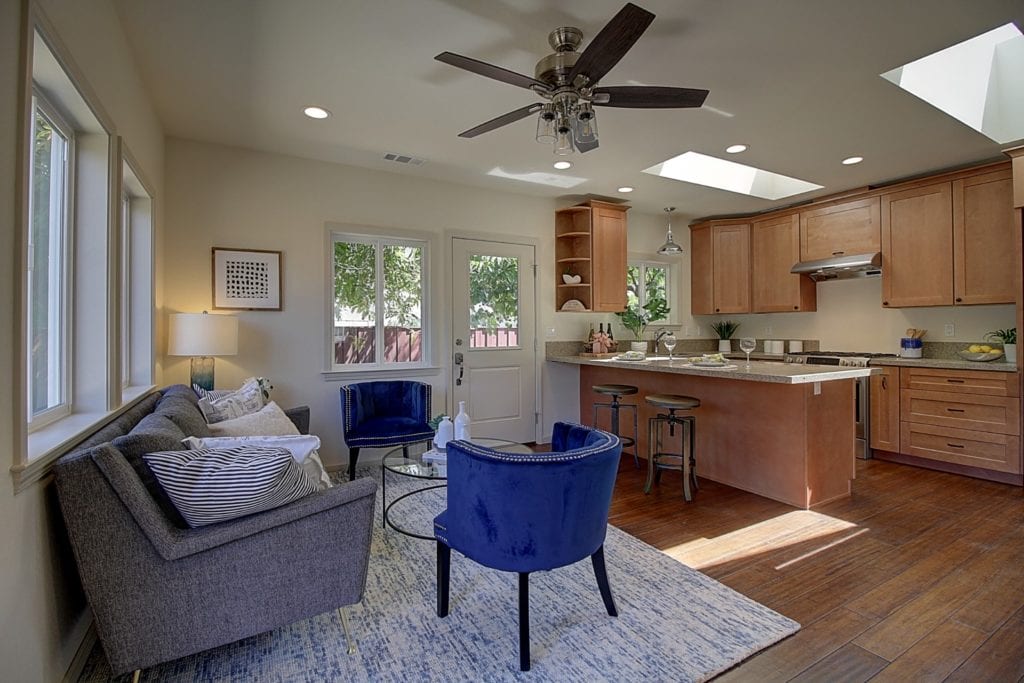 What ADU Magazine loves about this Multigenerational ADU in San Jose?
All the little touches and customization. Even things like double pocket doors with additional sound dampening mechanisms were included in the build. Making it a special and unique ADU.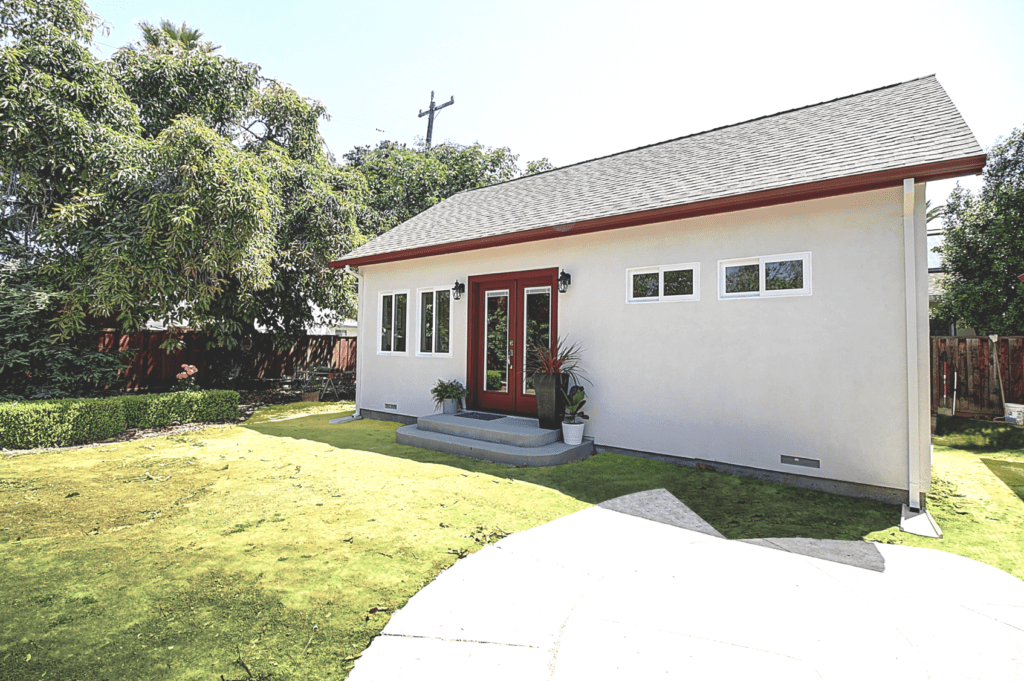 Builder:  Acton ADU
Acton ADU is a Northern California building company founded by Stan Acton. The company specializes in designing, navigating, and building personalized Accessory Dwelling Units (ADUs) for homeowners that want to benefit from a long-term family housing and investment plan. Acton ADU is based out of Campbell, CA, and serves 20 cities and jurisdictions in the San Francisco Bay Area's Silicon Valley for over 30 years.
Feature Image and Content provided by Acton ADU