Suburban ADU in the Burbs – For Sale in Pasadena
Stunning 1 bedroom Craftsman Guesthouse
Built in 1920, this classic updated craftsman home with a guest house in Pasadena is a must see! This large property has a front house with 3 bedrooms and 1 bath and a fully permitted stunning 1 bedroom guesthouse.
The front house has a 3 spacious bedrooms, an updated bathroom, a large living and dining area, and an updated kitchen and laundry room with a full-size washer dryer.
Newly installed laminate hardwood floors throughout. The guest house has vaulted ceilings, big windows, and incredible natural light with a view of the patio. The front yard is beautifully landscaped with drought-tolerant lavender and bougainvillea set back from a tree-lined neighborhood street within a short walk to shopping, restaurants, and the gym.
A new gate leads to a private backyard between the main house and the guest house, perfect for indoor-outdoor California living. There is also a one-car garage and ample driveway parking.
It is walkable to Caltech, Pasadena City College, and Allen St. Gold Line Station. Cafes, restaurants, and grocery stores nearby. Zoning is PSR3.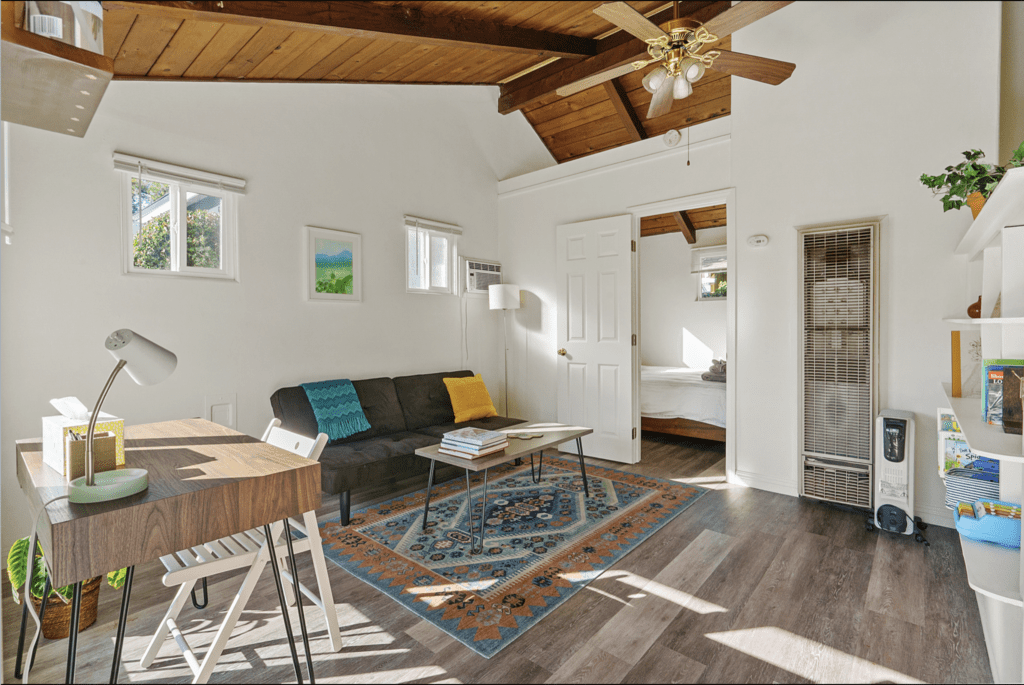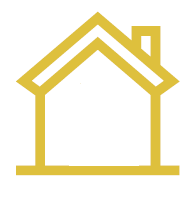 Size of ADU: Approx. 400 Square Feet
Type: ADU
Construction: Ground Up Build of New Detached ADU
Style: Craftsman
What's great about this House and ADU?
The front house is a craftsman house with a pitched roof, exposed rafters, and a covered front porch framed with bougainvillea. The ADU for this property sits directly behind the front house and was built in the same craftsman style with exposed rafters, vaulted ceilings, lots of big open windows letting in great natural light as well as creating a sense of space.
This unit was built with extended family, friends, and guests in mind, and depending on the owner, could potentially offset the cost of living with the right renter. The ADU is self-contained with a bedroom, plenty of closet space, a full bathroom designed with retro blush pink tile, a living room and a good size kitchen. It has all the comforts of home. The vaulted exposed wood ceilings combined with all the windows and white walls makes this space feel much larger than it is. Because it sits behind the main house, away from the street and surrounded by garden and green, there is a great indoor outdoor vibe. The small porch and sitting area out the front door is usable year-round, a perk of California living. This unit is truly home sweet home!!!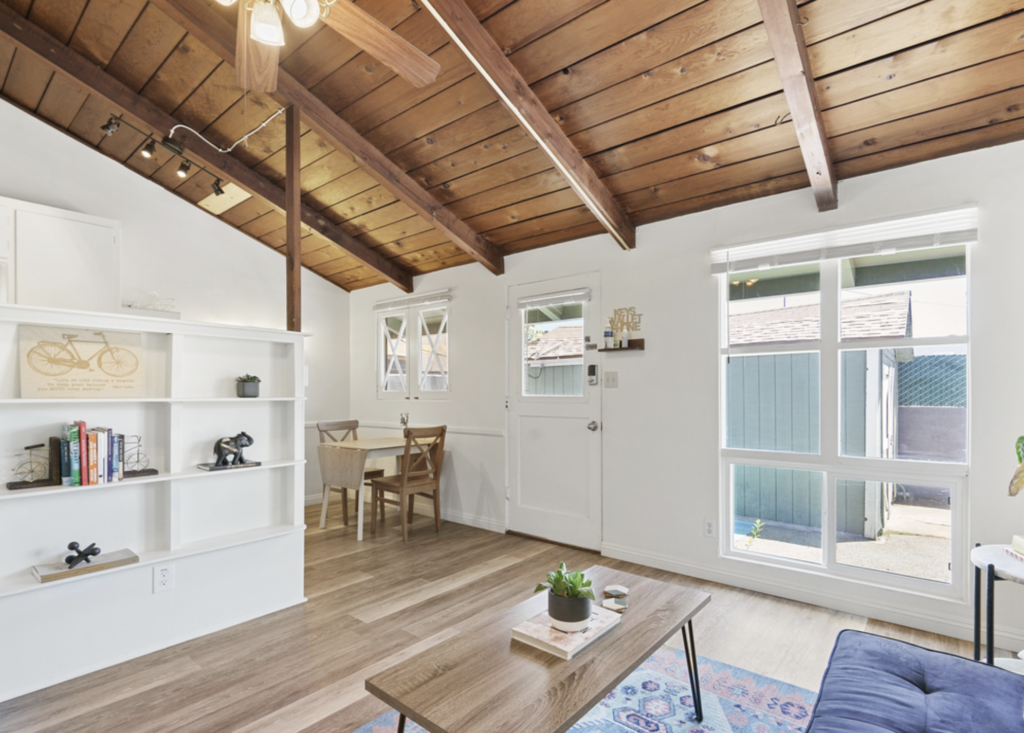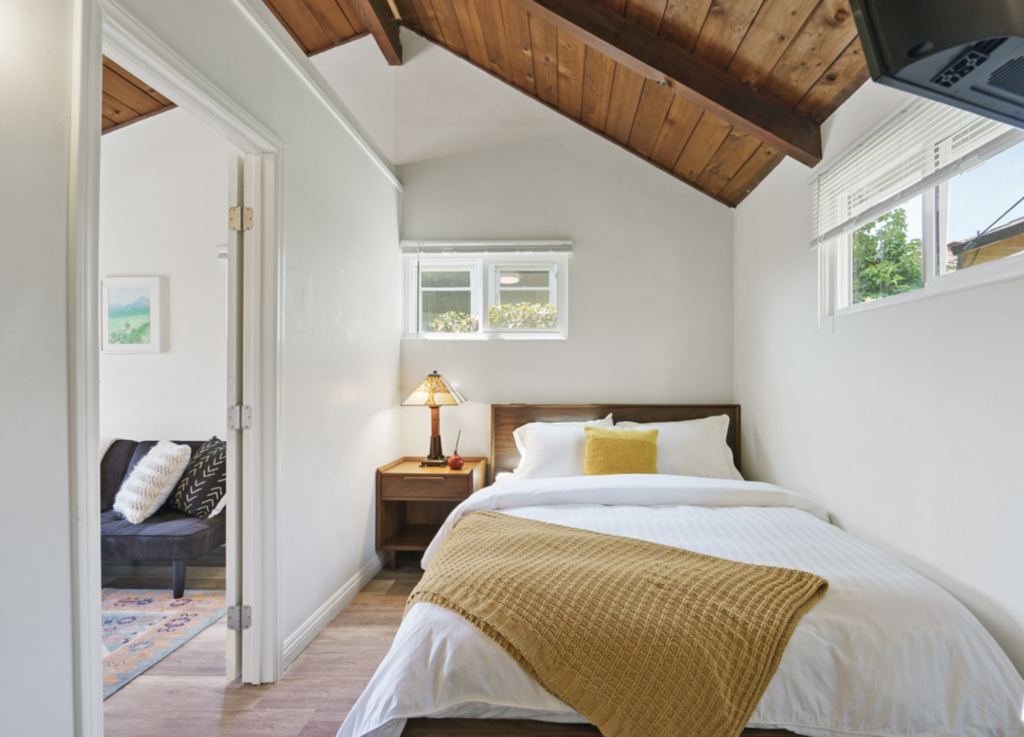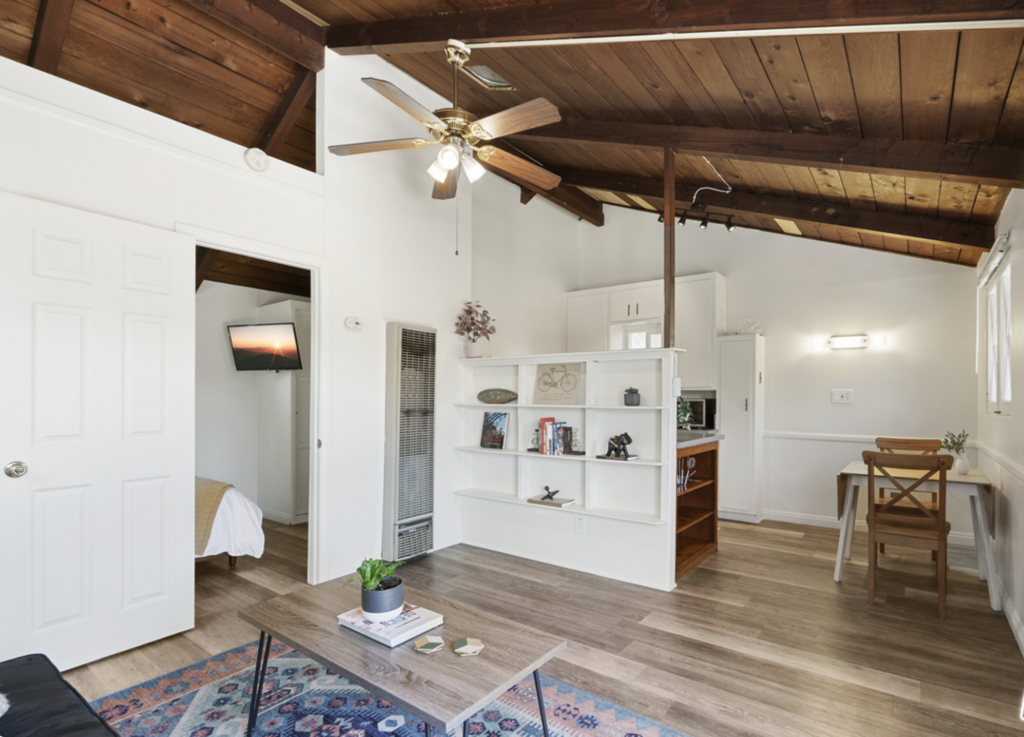 What ADU Magazine loves about this Suburban ADU in the Burbs
The vaulted exposed ceilings of this ADU are both beautiful in height and design! The natural light bounces off the walls of this home to make it look homey and spacious. The interior design is inviting with splashes of California cool. 
Is this home for sale?  Yes
Realtor:  Sabra Sellers 
Additional Home Information:
Images and Home Content provided by: Sabra Sellers 
Feel free to reach to Sabra for information on other ADU real estate in the area.