The Types of ADUs
ADUs (Accessory Dwelling Units) come in many shapes and sizes. Just as there are a vast number of names, uses, styles, and architecture, the key thing to know about ADUs is that they come in several different types.
To begin with, regardless of type, the commonality is that all ADUs are secondary units. They are smaller residences that exist on the same property with, or inside of, a primary home. So, they are always ancillary units within or nearby the main house.
LEARN MORE > WHAT IS AN ADU?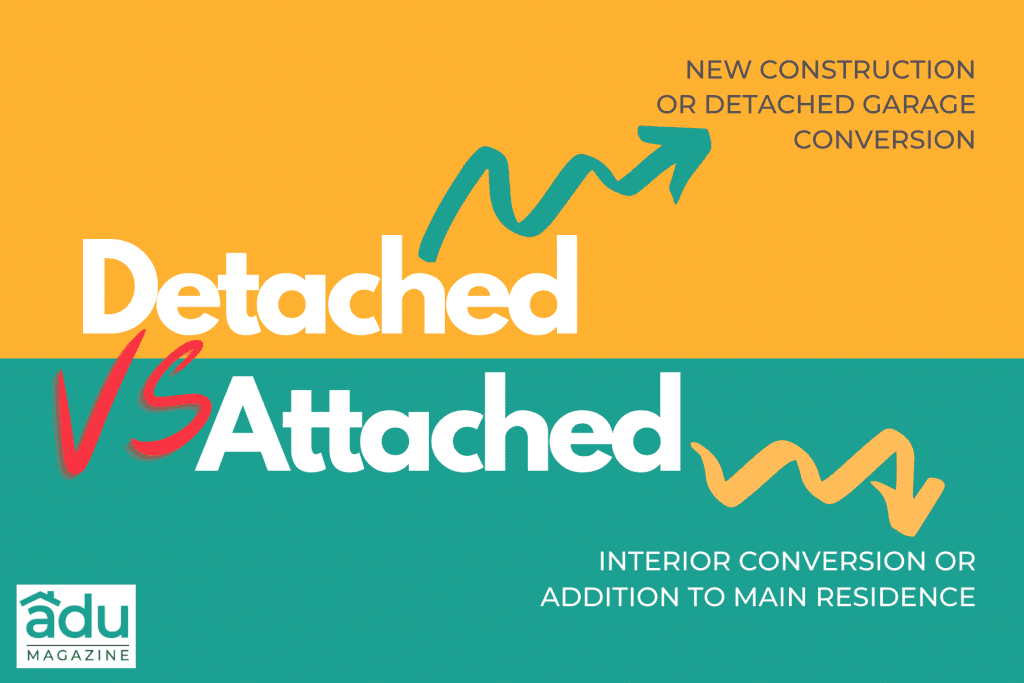 Detached Vs. Attached ADUs
From a practical standpoint, there are some key elements of each type that allow us to sort them for reference when you might be looking at or thinking about constructing one.
The first thing to understand is that ADU's, regardless of style, can be broken into two categories: Detached and Attached.
Attached, as the name suggests, would be a unit that is connected to the primary home. Detached, would be separate from it.
That was easy, right? Well, sort of. This is where the fun starts.
An attached ADU, can be created from a New Addition to a home or through a Remodeling process where part of the home is converted and permitted. Internal ADUs that are created through the conversion of part of a home are often smaller and called JADUs (Junior Accessory Dwelling Units). These junior cousins typically range around 500 or smaller square feet in size.
Detached ADUs, on the other hand, are typically standalone new ground-up homes. They are built separate from the primary home. They might also be created from the conversion of an existing detached garage.
Make sense? Great!
Types of ADU Construction
Beyond knowing the types of detached and attached ADUs, the key thing is to understand how construction comes into play. Recognizing these differences is important when you are looking to build or create one – especially from a permitting, infrastructure, and construction perspective.
ADUs come in three flavors: New Ground Up Construction, Conversion/Additions, and PreFab/Modular Units.
New Ground Up Construction
New Ground Up Construction is straight forward. It is the construction of a brand new ADU on your property separate from the primary home. It is a small home, in, and of, itself.
These typically range anywhere from 350 to 1200 square feet, but size varies based on personal desire, available space, and local regulations. They also usually tend to be next to or behind the primary home, but location can vary.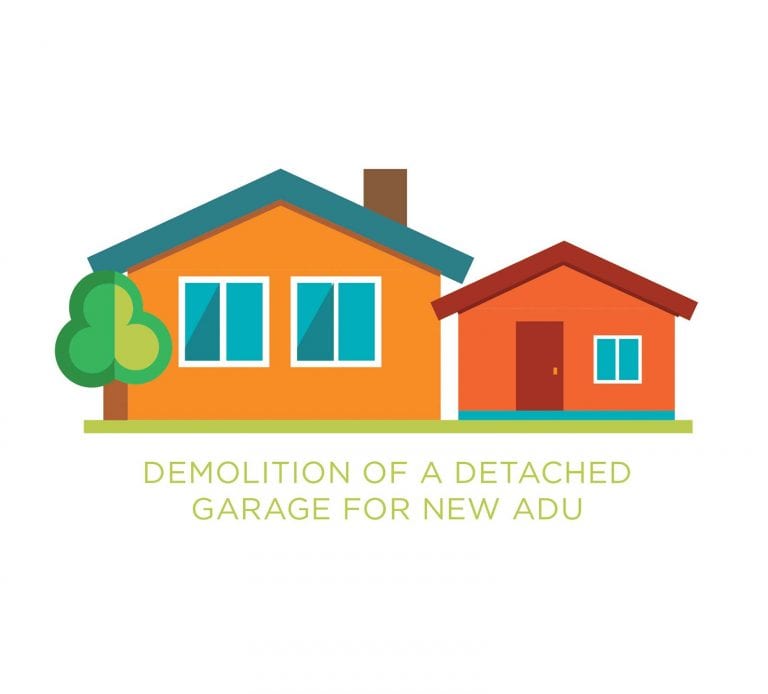 In some cases, where parking requirements are not a factor and space might be limited, owners are tearing down an existing detached garage and constructing a completely New Ground Up ADU in its place.
Conversion & Additions
Conversions and Additions are also used to create ADUs. A good example of conversion would be taking a room(s) in the primary home and remodeling it specifically as a JADU.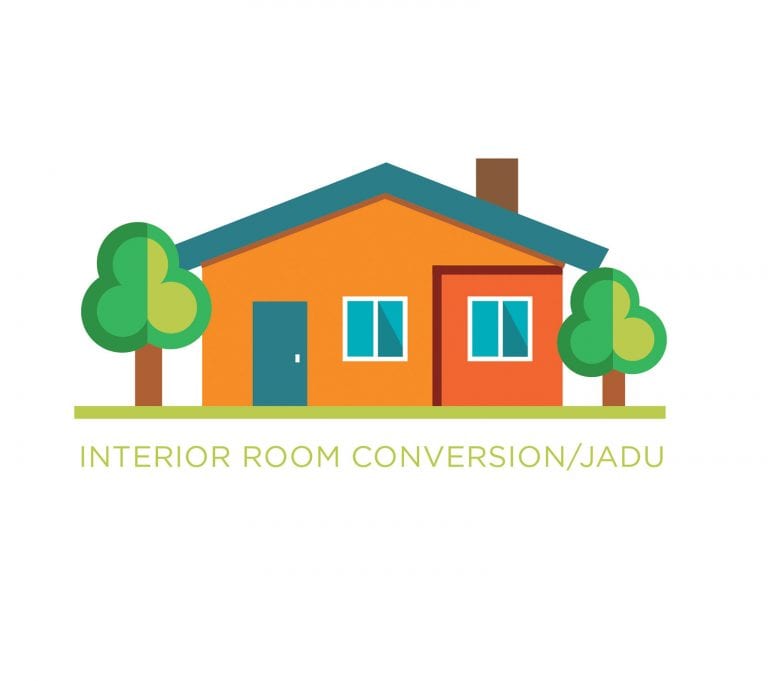 You might also do this type of conversion to a basement, attic, or even the attached garage. Using that space to create the new ADU.
To be an actual formal Accessory Dwelling Unit (ADU), this normally must have some sort of separate entrance as well as a dedicated bathroom and other amenities. Essentially, a small internal self-contained residence (or in this case, as the name would imply, UNIT).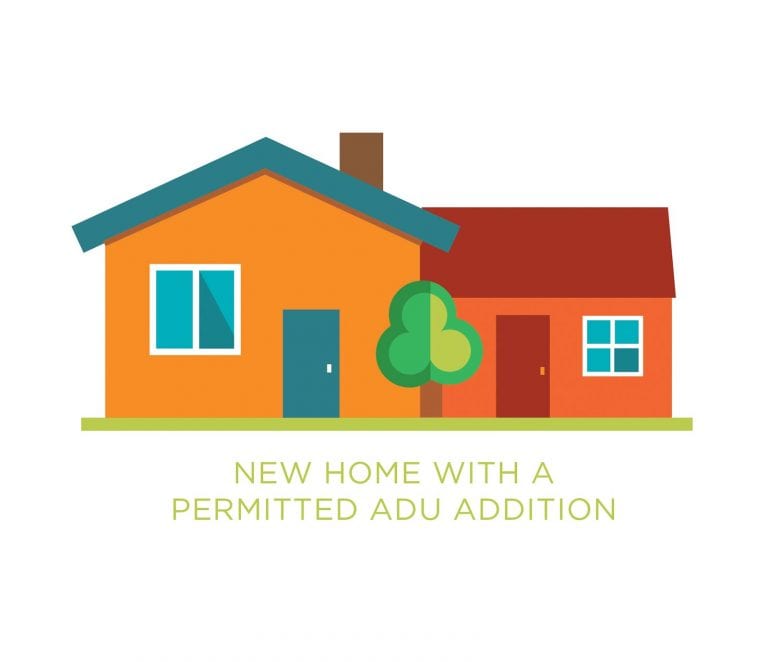 So oftentimes, an owner will also do a New Addition to expand the primary home and create the new ADU.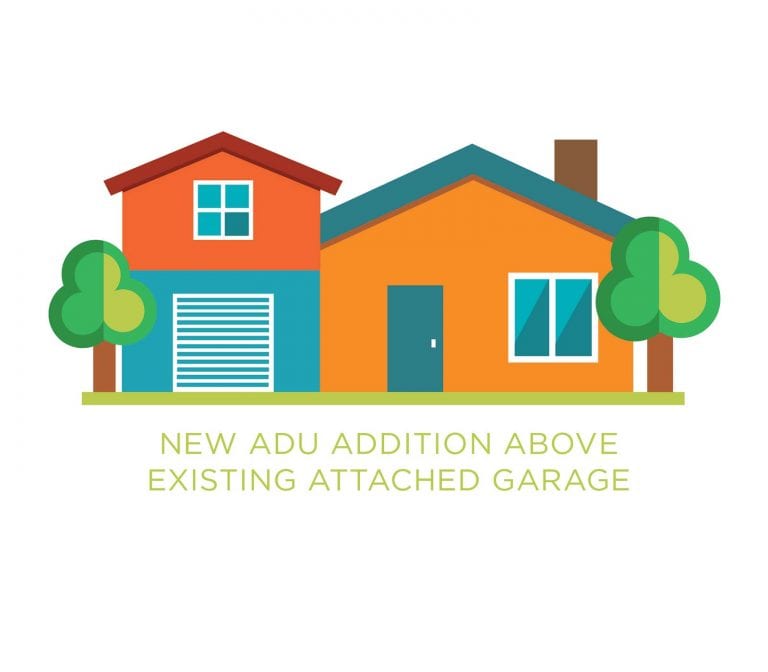 An ADU does not just have to be on the ground floor. Owners sometimes build on top of attached garages and on the second story. There are numerous options.
We tend to think of Conversions and Additions only with Attached units, but that is not always the case. You can convert your existing Detached Garage to an ADU or even put an Addition on top of that Detached Garage.
PreFab and Modular
Prefabricated and Modular ADUs are some of the hottest new types of construction utilizing a wide array of new construction technologies, building materials, and and innovations.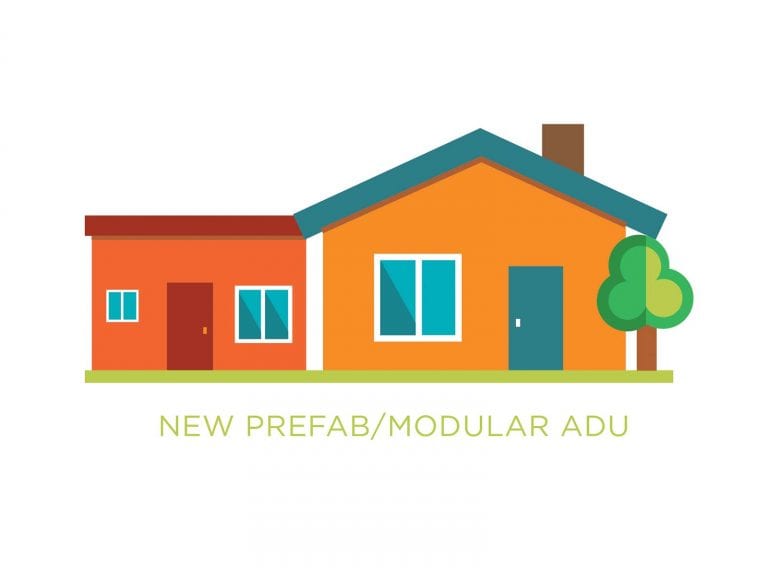 While more affordable than traditional construction, they are also trending heavily toward being sustainable and environmentally friendly housings. These Prefabricated and Modular homes are often constructed and manufactured at a factory, and then shipped to a property where they are placed or assembled quickly on site. In the old days, these were a bit less attractive to owners, but today prefabricated units represent one of the most exciting categories of ADUs in the market.
And the list and uses of ADUs keep growing.
WHY BUILD AN ADU? – LEARN MORE ABOUT WHY YOU MIGHT BUILD AN ADU ON YOUR PROPERTY
ADU magazine is excited to be part of this new movement. We are striving to be a resource for all resource, question and inspiration related to ADUs in California and beyond.