ADU Magazines 2021 ADU Idea House Launches the first-ever ADU Concept Home, a multi-generational and life empowering opportunity powerhouse, revolving around the magazines NINE THEMES FOR BETTER LIVING.
Located in the City of Roseville, a suburb of Greater Sacramento, this modern, suburban meets city refuge (retreat), is a self-sustainable sanctuary for family, and Redefines Shelter as we know it.
The aging residence, affectionately called "The Rail House," is one of the most unique homes of its kind. Now more than 110 years old, it not only represents the prototypical older house renovation project, but a classic piece of American and California history unlike any other.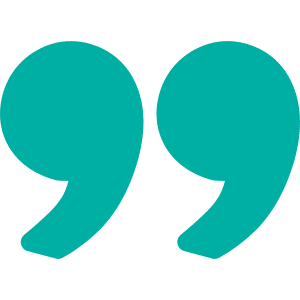 And, we're off!
– Frank D. De Safey, Editor ADU Magazine
"And we're off," announced Frank De Safey, Founder/Editor of ADU Magazine, when throwing the switch to a crowd of onlookers. Lifting the 100 Ton Rail House 14 feet in the air as the First Stage of the homes remodeling and construction effort.
The 2021 ADU Idea House was envisioned in 2018 by Frank, designed with DOMUM Architects, is being renovated/constructed by CEC Homes, and incorporates interior design elements from Tami Teel Designs.
With over two years of brainstorming, research, and countless hours of revision, we created a home that grows with you. A residence that incorporates and delivers value, encourages creativity, promotes wealth, and is a living resource for individuals and businesses. A dwelling where you can find inspiration and ideas to build a home that reflects the possibilities. Including designing mindful spaces that incorporate each room's purpose and delving deeply into form, function, and the feeling each area can create.
The 2021 ADU Idea House proudly represents the future and possibilities that go with it. Transitioning out of 2020 and into 2021, we move towards the potential of what is to come. The future is hopeful and promising, and ADU's are poised to be a big part of homebuilding in existing neighborhoods and new developments.
ADU's provide homeowners and cities the ability to create additional living space and affordable housing while building on existing infrastructure and not dramatically increasing density.
Activities at the residence include the complete renovation of the existing primary unit with the addition of an internal permitted JADU and the construction of a new ADU in the back of the property. What was once a simple small 3 bedroom 1 1/2 bath dilapidated dwelling with vast unused and unfunctional space is now a reconfigured and redeveloped two residence connected housing location with 7 bedrooms and 7.5 baths featuring open floor plans. It has 5 separate areas for people to utilize for living and 7 different outdoor spaces to enjoy. It contains 4 indoor living rooms/family rooms for gathering. There are 2 indoor commercial kitchens, 1 full kitchen, 1 outdoor kitchen, and 2 efficiency kitchenettes. Many of the rooms were built to allow work and study at home options with two potential offices and several multifunctional areas that can serve a variety of uses. The three-car garage is also a multiuse space with tool, fitness, and laundry. The outdoors is enhanced for multiple indoor/outdoor living and entertainment options with pet friendly edible yard and gardens.
Expansion from 1,500 to over 4,300 square feet is all accomplished without changing the physical footprint on the property of the original home or impacting the street aesthetics of the neighborhood.
Most importantly, the home was built for consideration of multi-functional activities with numerous flexible use and dedicated spaces. It was specifically designed for multi-generational living arrangements, and also incorporates Aging In Place and Universal Design. Because of this, it presents a wealth of opportunities for transitional use by families looking to create and utilize rooms that grow in all their phases of life. This includes the owners themselves if they wish to Age In Place or accommodations for older family members, children, and friends. That same flexibility creates a long-term investment opportunity with options to help defray homeowner costs.
With consideration of costs, while an ambitious undertaking with a wealth of amenities, effort was made to build a more affordable concept home achievable by the average homeowner. Multiple affordable option ideas can be changed out in the home – allowing for even more cost savings. The primary home, internal JADU, and ADU together have multiple residences and living/work spaces inside. They can easily house numerous family members and residents to pull resources, or even offset cost with streams of rental and other potential income sources.

Surrounded by Excitement
This house is surrounded by action and excitement. Less than 5-minute walk to the Historic Old Town and the train (transportation to the Sacramento and San Francisco Bay Area), 10-minute walk to Downtown, 15-20-minute walk or bike to the Large Mall and High End Fountains Shopping/Dining, 6 minutes to the Hospitals and 4 minutes to both Fire Department and Police Departments. Additionally, it is 20 minutes from the Airport with nearby highway access.
The 2021 ADU Idea House is situated on one of the busiest suburban streets with over 200,000 cars passing the residence monthly. Roseville was specifically selected as the site for the 2021 ADU Idea House due to the access, amenity, and quality of life characteristics. While a much more affordable location compared to the very high cost of living in the San Francisco / Bay Area, it ranks very high with us in consideration of the desires that many individuals are seeking location wise when choosing a destination for themselves and their families. It is also a good representation of typical Americana with the city transitioning from an older historic railroad town to a more quasi-urban community that seeks to maintain its small town feel while offering a wealth of amenities to its residents.
If 2020 has taught us anything, it's that being close to socialization and having the ability to equally socially distance safely is an asset for a home both inside and out. Each space delivers on the ability to offer multiple areas to enjoy, relax, work, and live in the new normal presented by 2020 and continuing into 2021.
ADU Magazine will be documenting the construction of the home throughout its varied stages. A pre-construction and virtual tours will additionally offer expansive bird's eye and detailed looks before the renovation of the older primary home, thru construction of the new internal JADU, and ground-up development of the new detached ADU.
For individuals who want to tour in person or are interested in the opportunity to stay at the Rail House beginning Spring/Summer 2021, please visit our charity partner websites for additional information. Keep a lookout as tickets event and visits are limited. In the meantime, please support our charity partners as they navigate through the current health crisis and are still providing critical services for those in need.
Please note safety protocols and OSHA standards are in place during all construction/renovation efforts and will be in effect during any house activities in consideration of COVID -19.