Finding ADU Software to Build the Perfect ADU
The accessory dwelling unit market has blossomed in California over the past few years since its state legislature passed a number of laws to allow and promote ADUs. One thing yet to emerge, though, in California and beyond: A wide variety of software that can help people to design, build, or site ADUs.
"In terms of software, the problem is there are not that many options," said Timothy Cocaro, co-founder of one of the few ADU softwares, Australia-based Canibuild. "Unless you're in the ADU space and you're in the granny flat space and understand how much that market's booming, it sort of flies underneath the radar."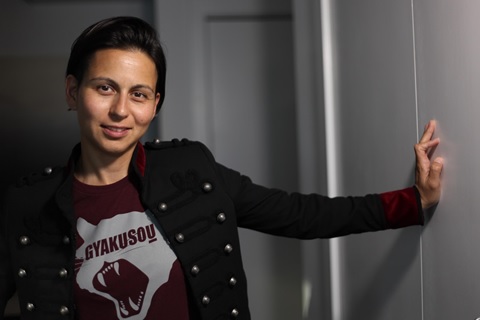 Leila Banijamali, CEO of another rare software that helps the ADU market, San Francisco-based computational law company Symbium, agrees.
"I honestly don't know of other software that's beyond our current capabilities," Banijamali said. "I know that there's some solutions that exist that do bits and pieces of what we're doing, but I'm not aware of other stuff that's beyond our capabilities."
Even with the legalization of ADUs in states like California, building one might still present a byzantine process for homeowners.
After all, building an ADU isn't as simple as merely plopping a storage container or tiny home into one's backyard or tacking up some lumber and calling it a granny flat. Homeowners or their contractors will need to troop down to their local city or county office to determine precisely where an ADU can be placed on their land, with setback requirements — essentially, how close the ADU can be to a property line — varying between jurisdictions.
Figuring out setbacks along with other ministerial requirements can be a hassle not just for people interested in building an ADU, but also city or county planning staff and zoning administrators who must sort through ADU build applications.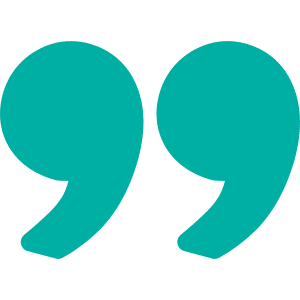 I think it helps a resident visualize what they potentially could do on their property.
– Philip Brennan, Associate Planner
That's where help can come from places like Symbium, the brainchild of Banijamali, a Stanford Law grad and active member of the California State Bar Association. "Symbium is what we call the computational law company," Banijamali said. "Our primary focus — and this is what makes us unique — is we're primarily focused on streamlining the regulatory aspects of residential construction."
Where a homeowner might ordinarily have to pore through city or county code to determine precisely where an ADU can be built on their property, people can now use a tool the company launched in September 2020 called Symbium Build that seeks to make the ADU building process a one-stop shop.
Within the software, which pulls GIS data from jurisdictions around the state, users can choose ADU designs that can be dropped onto their property or sketch ADUs at any size they want. In doing this, they can instantly determine if the ADU is allowable on the property they are looking to build.
Phillip Brennan, an associate planner for the city of San Mateo, which has worked with Banijamali and Symbium for over a year, enjoys Symbium. "I just call it the sort of In-N-Out presentation," Brennan said. "It's very simple. It's not convoluted with a bunch of dropdown menus or a dashboard that has a million options. It's very intuitive."
He sees the value for San Mateo residents also, saying, "I think it helps a resident visualize what they potentially could do on their property."
Banijamali has been extending her company's scope beyond ADUs.
"I think that the ADU market, it is a relatively new market and it's a growing space," Banijamali said. "It's not particularly a massive market and the capabilities of our technology and our team go well beyond what we're doing just with ADUs. So we think that this is a good starting point for us."
With his company located on the outskirts of Sydney in Bella Vista, Timothy Cocaro would love for it to go worldwide. His software can already work on any plot of land in his native Australia, as well as New Zealand, Canada, and the United States. Incidentally, Canibuild has an office in Bakersfield, California. and was planning to relocate more staff before the COVID-19 pandemic shifted plans, as it did for businesses everywhere.
For now, the company is signing 60-plus builders a month, a pace it hopes to double, and getting approached by venture capitalists interested in invested Series A funding.
"We're probably one of the fastest growing prop techs in the world," Cocaro said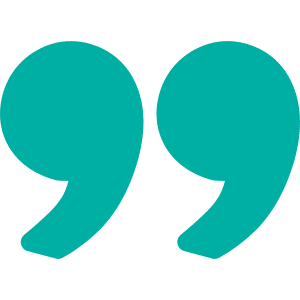 The strength of Canibuild is, it's not designed to just showcase everything that happens on your parcel of land,…. It's designed to dissect which one of those relate to the build that you're thinking about.
– Timothy Cocaro, Founder Canibuild
Similar to Symbium, Canibuild helps people to visualize and site ADUs. But where Symbium has honed in on the computational law space and made a name for itself by getting its software integrated with local government websites, Canibuild caters to builders.
Cocaro notes that his software can automatically check compliance and whether an ADU will fit on a proposed build site, condensing steps which might otherwise take weeks. In addition, Canibuild checks topography, bush fire layers, and heritage overlays, going down to the point of liquefaction and fault lines
"The strength of Canibuild is, it's not designed to just showcase everything that happens on your parcel of land," Cocaro said. "It's designed to dissect which one of those relate to the build that you're thinking about."
Like Banijamali, Cocaro is used to having few real competitors in his space, partly because the ADU market is just emerging and even relatively straightforward Software as a service (SaaS) solutions can take years to perfect.
But he notes that some ADU builders within the modular space are taking the initiative with technology themselves to showcase their products to prospective customers on-site. Throughout the rest of 2021 and 2022, Cocaro sees more of these types of builders popping up, partly due to the pandemic.
"What COVID has done is it's snapped the entire construction industry into rethinking pen and paper and saying, 'Maybe this technology thing needs to start applying more to the built environments,'" Cocaro said.
If the trend continues, future ADU software providers who do emerge will find the Golden State an expanding marketplace with continued demand for their technology. Something that potentially leads to a host of broader technology innovations.
"California's at the early stages of its ADU movement," Cocaro said. "It's got many, many years to go."