The Ins and Outs of ADU Financing
Accessory Dwelling Units (ADUs) have been gaining in popularity in California. With its state legislature paving the way for easier development through a variety of supportive bills, coupled with the long-standing shortage of housing and demand exacerbated through the COVID-19 crisis, the Golden State is experiencing a boom in ADU construction.
The term "ADU" is the hottest topic in residential real estate. Everyone seems to want to know about them. And with this interest has come the growing awareness of the myriad of life benefits ADUs can provide as well as their impact on property values.
However, ADUs can be an expensive proposition, and not everyone hoping to hop on the trend has the $50,000 to $150,000 in cash that they might need to build a small ADU. So it's important to secure funding before embarking on an ADU project, as trying to skimp on costs can lead to substandard or incomplete work, or even a lien on one's property from a disgruntled contractor.
The good news is that there are a growing number of funding options to build what have traditionally been known as in-law quarters or granny flats. For anyone anxious about how to secure funding for their project, here are the ins and outs of ADU financing.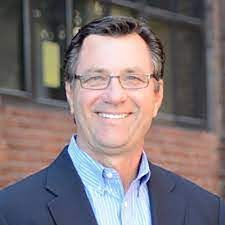 A Variety of Financing Options
The first thing to know about ADU financing is that there is more than one way to do it. Robert Huibers, San Mateo County branch manager for Movement Mortgage and a member of ADU advocacy group Casita Coalition, noticed the diversity of financing options in working with others to review how people had been able to fund their ADU projects.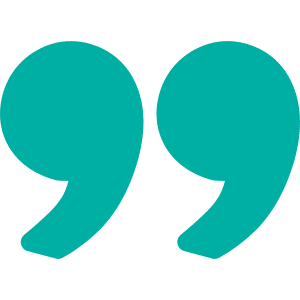 "What we found is that it's not typical that a borrower… or a homeowner would pick one product to get their project done," Huibers said. "Many times, if not most of the times, it's actually a variety of [products]."
– Robert Huibers, Movement Mortagage
So what are the different options? Speaking broadly, Traci Stier, a Santa Ana-based mortgage broker for Arbor Financial, notes three different home lending programs: conforming and conventional loans backed by Fannie Mae and Freddie Mac, government lending via the Federal Housing Administration (FHA) or Veterans Administration (VA), and jumbo loans. She adds that most of the homeowners who work with Arbor have either conventional or FHA loans.
How Stier and other lenders can help ADU applicants hinges on numerous factors, such as how long they've been in their home and how much equity they've built that can be easily accessed. Some of the applicants Stier sees might have owned their homes for 10 years. "My first thought would be: we probably want to look at a cash-out refinance loan for you, because that might be the cheapest money," Stier said. 
This isn't the only way to access equity either, with Huibers saying one of his company's most popular products is an equity line or HELOC (home equity line of credit). He said many people have been taking advantage of this financing method because of the increase in equity on their properties. 
Anyone who's bought a house in California in recent years might already know about the increase. In fact, Realtor.com noted that in December of 2020, the median listing prices for a single-family home rose 13.4% from the same time in the previous year. A trend now continuing to increase in 2021.
On the other hand, Stier noted that loans from cash-out refinances can close in as little as a month if someone has good enough credit and income, as well as a positive property appraisal.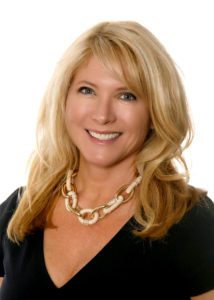 That said, not every homeowner will have equity. Some people have been in their home for only a short period of time and have conventional mortgages that frontload interest at the beginning of loans. Others might have already pulled money out or, depending on when they bought or the terms of their sale, simply don't have equity to access.
"Some folks have a lot of equity," Huibers said. "Some people have very little equity or don't have enough equity to qualify for the ADU financing."          
Credit is also a determining factor of qualifying for cash-out refinances or securing lines of credit, with Huibers pointing out that anyone wanting to do this will want to have a credit score at least in the 720 range. "You can still get something at 680-plus," Huibers said. "But anytime you go below 680… cash-out refinances, there's going to be quite a bit of extra fees or points if you will."
Stier knows of the challenges as well, saying, "It's always when you don't need the financing, you can get it."
There are avenues aside from cash-out refinances or credit lines for people who want to build an ADU. For borrowers with little chance of being able to execute a cash-out refinance, Stier noted that another option can be a renovation loan which "would use future value to base the max loan amount on," with lenders calculating loan-to-value ratio that can determine maximum lending amounts.
Renovation loans have their hurdles. The renovation work must be monitored to ensure that ultimately all the work is done as agreed to secure the value of the lender's loan. Therefore, renovation loan money is also generally made available in stages with construction draws coupled with inspections. For this reason, it can be smart to talk with an ADU contractor before taking out a renovation loan to ensure that they understand they may be paid in installments. While there are hurdles, this process can also be a benefit to the homeowner as it puts a second set of eyes on their project to help ensure they get what was promised.
On the other hand, Stier noted that loans from cash-out refinances can close in as little as a month if someone has good enough credit and income, as well as a positive property appraisal. "If you're getting a refinance loan, we don't care that you're going to use that money, the cash-out refinance proceeds, to build an ADU," Stier said. "You're a free agent, you've got the money, and now you can choose to pay 100% for the contractor before they break ground if you want to."
Aside from cash-out refinances and renovation loans, homeowners interested in building ADUs can consider taking out loans from their 401(k) accounts, Huibers said. He notes that the loans can typically be for up to 50% of what a homeowner has in the account and that they can repay the loan at a low rate. Finding out about 401(k) loan options is just a matter of talking to plan administrators.
For those willing to take on more aggressive interest rates, there's private hard money lending, where rates can soar north of 10%. That's more than triple the interest rate for renovation loans currently, which were hovering around 3.25% when Huibers spoke to ADU Magazine.
"Cash-out refinances can be a little higher because of the risk factor," Huibers said.
Homeowners can also sometimes work out agreements with contractors to build ADUs on their land at a reduced or free price in exchange for being able to lease the land for a set number of years. Stier notes, however, that this doesn't always pencil out.
There are other limits on ADU financing to be mindful of as well.
Financing Gaps
When it comes to financing an ADU, it's just not the same as a traditional homeowner mortgage, where after jumping through a myriad of hoops during escrow, the money is free and clear. And this seems to be throwing some appraisers off. "The main challenge that we're having and continue to have is how they are appraised, how they're valued," Huibers said.
Ryan Lundquist, a Sacramento-based appraiser said the challenge with appraising an ADU is that there isn't a ton of data available — typically values from comparable, nearby properties — which makes determining value difficult. County assessors also might not be doing enough for appraisal of ADUs yet.
"What would help is if assessors across the country actually came up with this secondary structure field and to list that ADU," Lundquist said. "Right now, I'm not aware of any uniform standard. That makes it really challenging."
Owner expectations don't always match up to realities when it comes to value either.
"An ADU is a marathon asset for a property and it adds value," Lundquist said. "Over the years, it's going to add tremendous value for rental income or family use. But buyers are sprinting to the market and buyers don't often pay for a marathon as they're sprinting."
Lundquist added, "If I could give any advice to ADU owners, it's that, 'Hey, you have to realize that the market doesn't always pay the full cost of something in the resale market."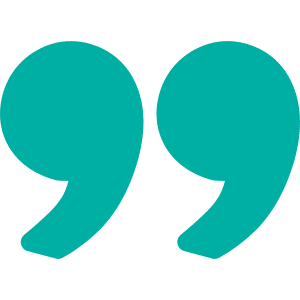 An ADU is a marathon asset for a property and it adds value.
– Ryan Lundquist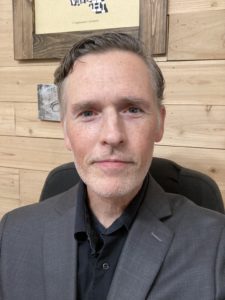 Sometimes, though, it's worth it for homeowners to take a step back and gather perspective. Even when an appraisal doesn't provide the value it perhaps should to secure one type of financing, there can still be advantages to looking to other lending types to close the gap. 
Lundquist recalled an instance where a neighbor had an ADU appraised at just $20,000 even though he believed he could do $18,000 of rental income in one year. This neighbor, in fact, was one of the lucky ones — Fannie Mae, Freddie Mac, and FHA haven't yet agreed to factor potential rental income into loan amounts.
Lundquist counseled his neighbor. "I talked with him and I said, 'You know, I think anyone and their mom would jump at the opportunity to own an asset that would essentially pay for itself in one year,'" Lundquist said.
All the same, Lundquist recommends that people considering building an ADU be in touch with their local rents. "Make sure you really know your local market," Lundquist said. "Make sure that you are going to be able to rent out this unit. But be in touch with the reality that there are ADUs that can really be cash cows, just because of the location."
Regardless, people like Huibers are optimistic about options for financing ADUs in the future.
"I definitely believe that it's going to get easier," Huibers said. "There's just going to be more products coming out. There's going to be possible venture capitalists that are already getting into the space. So I think the financing of ADUs is only going to get easier. It's just taking a lot longer than we had all hoped for."