California: Leading the Way in ADU Development
California Legislature has legitimized — and popularized — accessory dwelling units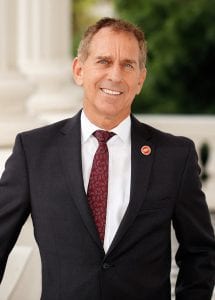 Sen. Bob Wieckowski remembers the tepid response after he introduced Senate Bill 1069 in February 2016.
Known as the Planning and Zoning Law, Wieckowski's bill among other things stipulated that the term "second unit" be replaced by "accessory dwelling unit" and said that if people were within a half-mile of transit, they could build an addition onto their homes or convert their garage.
Wieckowski, a Democrat, serves in the 10th Senate District, representing parts of the East and South Bay, some of the most pronounced areas in California's housing crisis, where ADUs could serve as vital efficiency units on scantly-available and pricey land. But neither Wieckowski's constituents nor fellow lawmakers raised much hoopla when he introduced his bill, he said.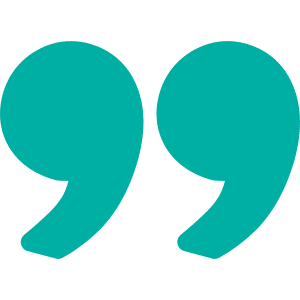 "In 2016, it wasn't really cool to talk about ADUs," Wieckowski said. "I remember my first hearing (to discuss the bill), I was by myself. I was talking with my staff person and then we got other folks that were involved in it. But it was sort of the lonely ugly cousin."
It's safe to say things have changed.
An analysis published in mid-July by mortgage giant Freddie Mac shows that the Golden State has more ADUs than any other state in the country, with over 200,000 identified in CoreLogic MLS data. And the number of legally-permits ADUs will likely only continue to grow as more and more Californians turn to them as a solution to the housing crisis — and because, finally, it's legal throughout the state to build ADUs.
Part of the Calculus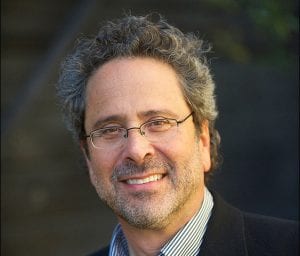 In some capacity, ADUs have been around for generations in California, whether known as bungalows, granny flats, casitas, or any other name to denote secondary residential units on properties. But it's only been in the past five years or so that a flurry of bills in the State Senate and Assembly have made it that residents in certain cities no longer have to hide their ADUs behind garage doors or in their backyards.
Those who got ADUs in years past were lucky ones like Richard Bloom, whose circa-1930 Santa Monica home has an ADU that was built in 1940.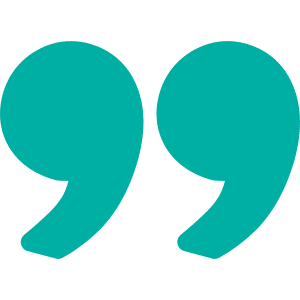 "When my wife and I were fortunate to purchase the house back in 1981, we recognized the utility," said Bloom a Democrat who represents the 50th Assembly District in Los Angeles. "It wasn't in that great of condition, but we were able to fix it up a little bit with only a little bit of money. And we rented it out and that was part of our calculus in how we were able to afford to buy the house."
Around the time of Wieckowski's bill, some people came to Bloom, telling him cities were making it tough to build ADUs. This resonated with him because of his own ADU.
So two days after Wieckowski introduced SB 1069, Bloom introduced Assembly Bill 2299. Like SB 1069, introduced the term accessory dwelling unit and allowed people to build ADUs if within a half-mile of transit. It also changed setback requirements and eased parking restrictions for ADUs.
Bloom said he and Wieckowski worked collaboratively on their bills.
"He rightfully calls himself the king of ADUs and I rightfully call myself the king of ADUs," Bloom said, adding with a chuckle, "I've actually never used that term."
Quietly, these sorts of units have existed all over the state for generations, with Wieckowski estimating half a million ADUs in California without permits. In some cities the problem has been especially pronounced, whether due to lack of income to pay development fees or lack of desire to involve local government in off-the-books ADU projects.
"If you're in Richmond, California, there must be 1,000 ADUs that aren't permitted," Wieckowski said.
Local schools and municipal services miss out on much-needed property tax income when ADUs go unpermitted and jurisdictions struggle to meet Regional Housing Needs Allocation, or RHNA requirements from the state, which stipulate how much housing they must provide. So, it only has made sense to bring them out from under the table.
"It's not like you're creating new people there," Wieckowski said. "You're just legalizing them."
Still, Wieckowski and Bloom's bills didn't solve the problems alone.
A Flurry of Subsequent Legislation
As SB 1069 made its way through the legislature, eventually being signed into law by then Gov. Jerry Brown in late September 2016, certain elements had to be removed.
"We just had to take them out," Wieckowski said. "I didn't want to have permit fees and I didn't want to have owner occupancy, but I had to take the amendments out or they would have killed the bill in committee."
In late 2018, Wieckowski remedied this by introducing Senate Bill 13, which would pass the following year and become law in January 2020, establishing an amnesty program for illegal ADUs, abolishing development impact fees that formerly could run as high as $40,000 for ADUs, and removing an owner occupancy requirement.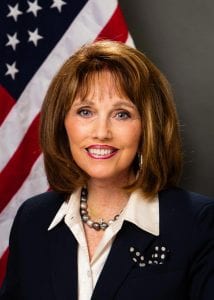 Another change was in the works in 2018. That year, Patricia Bates, a Republican elected for the 36th Senate District in parts of Orange and San Diego counties, introduced Senate Bill 1226 after representatives from the city of Encinitas came to her saying lack of ADU recognition was hurting their ability to meet their RHNA needs.
"They saw this as an opportunity to meet their standards," Bates said. "Because they knew they had it, but they weren't getting credit for it. They weren't getting credit for all the housing they were providing."
In 2018, Nancy Skinner, a Democrat representing the 9th Senate District in the East Bay also introduced Senate Bill 1469. The bill, which would have limited ways local jurisdictions could have turned down ADU projects, was unsuccessful.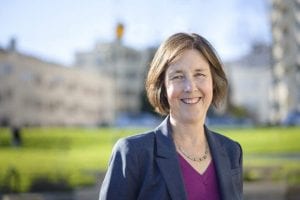 Days after it failed though, Phil Ting, a Democrat representing the 19th Assembly District in San Francisco and San Mateo County, reworked it as Assembly Bill 68, which Gov. Gavin Newsom signed into law Oct. 9, 2019. The detailed billhad several elements, including adding ADUs and JADUs (smaller versions of them) to single-family properties. 
"Clearly in California, we have a housing supply shortage an in particular, we have an affordable housing supply shortage," Ting said. "What's great about ADUs is they don't cost very much to build. So they also, because they tend to be smaller units, they become cheaper units on the open market."
Skinner had helped develop an ADU ordinance while serving on the Berkeley City Council in the 1980s. And she'd watched the housing crisis evolve and worsen in California in the decades after.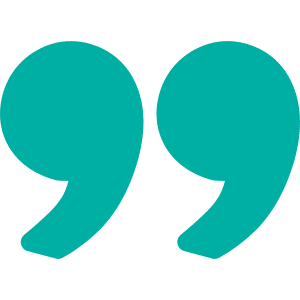 "By 2000, if not even earlier, California's in a horrible crisis and California local governments are refusing, really, to open up their zoning to allow more housing,"
– Skinner
She added, "And so you've seen the legislature in the last (several) years working to try to expand and push, if not require local governments to be more expansive. It only made sense that (second units) now known as ADUs would become a very popular thing to push."
Several other ADU bills went into law at the same time as Ting's bill in January 2020 including a companion bill Assembly Bill 881, authored by Bloom that permitted ADUs in multi-family structures. Assemblymember Laura Friedman, who serves in northern Los Angeles, also authored three pieces of legislation: Assembly Bill 587, Assembly Bill 670, and Assembly Bill 671.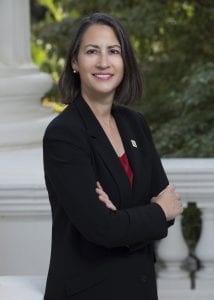 Friedman explained that one of her bills required cities to plan for low-income ADUs, another allowed low-income developers to subdivide lots to build ADUs, and another forbid homeowners associations from leveling undue restrictions on the units.
It doesn't appear to have been a tough decision for Friedman to author the legislation.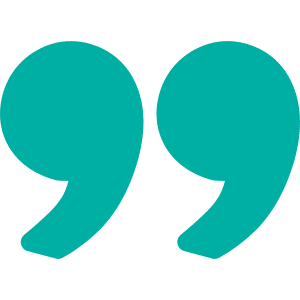 "It's all about housing," Friedman said. "It's a huge crisis in Los Angeles and it seems like ADUs were a great way to invite more people into our single-family neighborhoods in a way that's certainly not disruptive to local, prevailing development standards and patterns."
What's going on with ADUs in Los Angeles at the moment is a microcosm of state government at its finest, with Bloom noting that 16,000 ADU applications were submitted in the city of Los Angeles between 2017 and 2020. It's the busiest area in the state for ADUs at the moment.
Still, work remains.
The Road Ahead
A lot has been done legislatively for ADUs over the past five years. But not everything.
Wieckowski would like to build more interest with the financial community, saying that banks with federally-insured loans from Fannie Mae or Freddie Mac look at potential rental income from ADUs when deciding whether to lend for them. Still, 85 percent of lenders don't do this, estimated Wieckowski, who's considering authoring trailer bill legislation that would allow California to act an initial loan guarantor.
"I'm thinking about the people that… Wells Fargo just isn't going to loan them any money," Wieckowski said. "How do we get more of those people that are really eager to build the ADU in their house and maybe fix up their backyard, whatever's going on."
Ting agrees.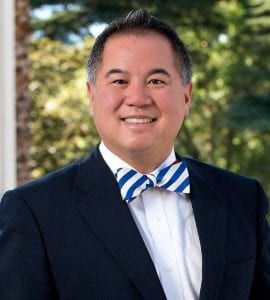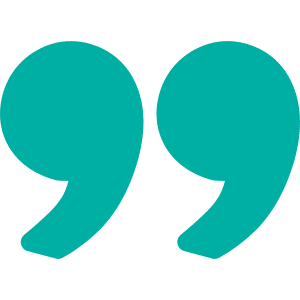 "I think we got to make it easier for people to get loans… to get ADUs," Ting said. "They can use it for financing capital, and that'll be the next big hurdle."
It speaks to a larger issue that, in time, ADUs could perhaps help solve.
ADUs, while having grown rapidly in popularity in California, have largely remained a tool for a limited number of homemakers. But some are working to change this, such as Los Angeles-based design agency LA Mas, which  provides free ADU project management for some homeowners in the northeast part of the city in exchange for them committing to accepting Section 8 vouchers from tenants for five years.
Bloom likes this idea.
"We're desperate for housing for homeless individuals," Bloom said.
They're individuals who could experience what Wieckowski might never have dreamed about when he introduced SB 1069.
"It's cool to build an ADU, it's cool to live in an ADU now," Wieckowski said. "It wasn't always that way."