Ten Things to Consider for your ADU to Age in Place
Aging in place is the decision to live in the home of your choice as you grow older. While a on the surface this presents as a simple decision, it often has complex ramifications.
Surveys by AARP and others indicate that the majority of Americans prefer to live in walkable neighborhoods that offer a mix of housing and transportation options. These preferences-coupled with the rapid aging of the population and the decrease of households with children are continuing to boost demand for smaller homes in more compact neighborhoods. While younger generations are shifting to more spacious locales based on the current health crisis, the older generations are still looking at staying in their homes or downsizing. So small houses or apartments that exist on the same property as a single-family home, accessory dwelling units or ADUs, are projected to play a major role in serving the national housing need.
The traditional home type is re-emerging as an affordable and flexible housing option that meets the requirements of older adults. By 2030, all baby boomers will be over the age of 65, and there will be 61 million of them – plus 9 million people born before 1946. So, housing and aging in place is very real.
In 2018, AARP's survey of home and community preferences found that people over 50 would create an ADU for seven reasons: to provide a home for loved one in need of care; to provide housing for relatives and friends; to feel safer with someone else living on the property; to have space for guests; to increase the value of their homes; to create a space for a caregiver to stay; and to provide extra income from a rental.
WHY BUILD AN ADU? – LEARN MORE ABOUT WHY YOU MIGHT BUILD AN ADU ON YOUR PROPERTY
ADUs come in several shapes and sizes!
The unit could be detached from the main house, attached to the main house, an addition over an existing home, a conversion of an interior basement space, an addition above a garage or a garage conversion.
THE TYPES OF ADUs – LEARN MORE ABOUT THE DIFFERENT TYPES OF ADUs
The style of ADU and the plans for the occupants will drive many of the key decisions. As an example, an older couple may choose to build a detached ADU as a rental. In the future, it could serve as a residence for a caregiver, professional or family member. The ADU could become the couple's residence, allowing them to rent the larger home.
As with our current homes, there are important considerations for successful aging in place that also are key in an ADU. Here are ten things to keep in mind in the planning:
1. Door handles and hardware
Converting knob or latch style handles to lever handles make entrances easier, with hands full or empty. The lever handles with closed ends also prevent the handle from snagging your sleeve or packages.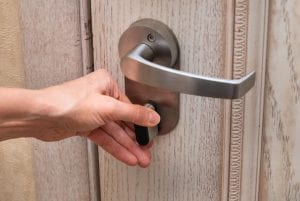 2. Transitions into the home
Often overlooked, the entrance to your home is a critical location to ensure access into the house and exit in case of emergency. Having at least one entrance that is level (zero-step) is easier for visitors, too. It doesn't have to be the front door so look at all doors (side, back) to find the best location. You can add a small transition ramp over a tall threshold or a single step to make it easier to get in and out. Steps or stairs need handrails on both sides for safety with non-slip treads or surfaces.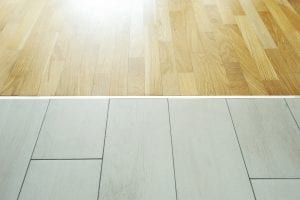 3. Turning Radius
Turning radius is important if you or a visitor is using a wheelchair. The current recommendation is 60" turnaround space. In an ADU, this requires extra planning to ensure that especially the bathroom has enough space.


4. Grab Bars
Grab bars are vital safety features. In planning the ADU, ensure that the walls in the bathroom have the proper backing to allow installation of grab bars. The locations can vary but the common locations are in the shower and near the toilet. There are many new styles of grab bars such as toilet paper holders, soap dishes and towel bars, so you can plan for safety that is complementary to your design.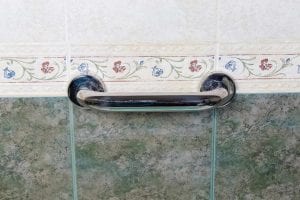 5. Trip and Fall Hazards 
Trip and fall hazards are common in our homes. Everyone has a throw rug story! Again, with the typically smaller ADU square footage, placement of each accessory is important. Any rugs on the bathroom floor should be rubber-backed or secured with double-sided tape or rubber carpet mesh.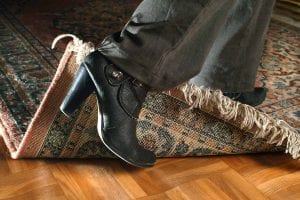 6. Furniture Placement
Furniture placement in the ADU is important to ensure that there are adequate pathways within the home. Hallways and aisles should be at least 36" wide. Consideration of furniture pieces with multiple purposes will maximize the usability and minimize cluttered spaces. With the recent changes in home schooling and work at home circumstances, office spaces are now shared at home or created out of dining rooms or closets.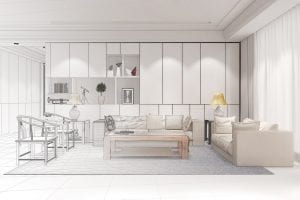 7. Tiles and Flooring – Non-Slip
Tile and flooring choices are important in the rooms with water- bathrooms and kitchens for slipping hazards so the ADU flooring choices should consider slip-resistance and ease of cleaning. Non-skid mats or floor strips can be added to shower floors for increased safety.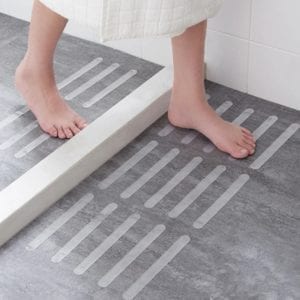 8. Lighting
Lighting is vital throughout the home, with greater lighting required for older adults. Areas for extra lighting should be stairs (along the wall, under the handrail, on the stair risers), closets (motion sensor or touch lights), task areas in the kitchen (under cabinets, work areas, and over the sink) and bathrooms (motion and occupancy sensor, night lights). The toe-kick lighting that is placed under base cabinets in the kitchen or the vanity in the bathroom is a new style and way to achieve extra lighting for wayfinding. Fixtures should have more than one bulb for safety and be easily accessible for changing the bulbs; LED bulbs, with added brightness and longevity, are good choices. Touch control or voice-activated control can enhance the effectiveness of lighting.  Exterior lighting is vital as well. Lighting at entrances with a focus on the door lock can be hard-wired or motion sensor. Additional lighting along the pathways to the entrances and the trash/recycling storage areas is important for inclusion for the ADU, if it is a detached unit.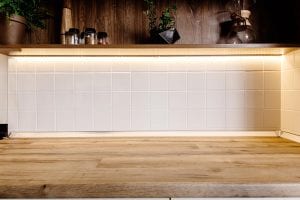 9. Doorway/Hallways Width
Doorways, as with hallways, should be 36" for the entrances to the home. Within the home, 36" doors would be best, but 32" is the minimum suggested width. If a doorway is narrower than 32", then the entry is difficult for anyone needing assistance with a device or another person. You can install swing-away hinges to get more space through a doorway as an option.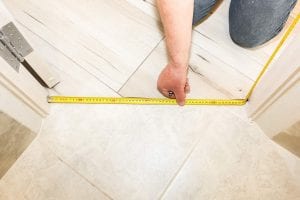 10. Temperature
The temperature in the hot water heater should be kept at 120 degrees F to avoid scalds and burns. Thermostatic mixing valves for bathtubs and showers can also reduce the likelihood of scalding water.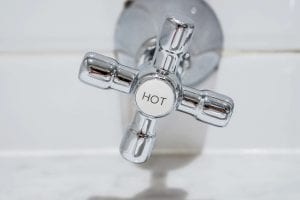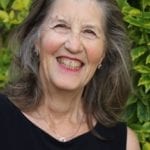 Fritzi Gros-Daillon is a successful entrepreneur in Senior Move Management, Environmental Consulting and Aging in Place Home Safety and Modification. Named Educator of the Year by NAHB for 2019, she teaches aging in place and universal design courses. Working with Age Safe America, she developed the Senior Home Safety Specialist certification and co-created an online Family Caregiver Essentials program. Her Master's in Business from Columbia University, combined with CAPS and UDCP, gives her the experience, perspective and expertise to work with multi-discipline professionals and clients of all ages.
Her first book, "Grace and Grit: Insights to Real Life Challenges of Aging for Adult Children and their Parents", won five national book awards and the Canadian Book Excellence award in 2016.  The book offers insight, humor and a deeper understanding of the complexity of roles and decisions for older adults and families considering changes to their homes. She is a public speaker on topics of home safety and aging in place at state and national conferences, radio and podcasts.