ADUs: A Potential Lifeline for Women and Minorities.
Accessory Dwelling Units (ADUs) offer equity and rental income possibilities for different groups, though barriers remain.
Before Caitlin Bigelow was born, her mother stopped working at the Los Angeles Times to have her and her brother.
Money was tight, so the Bigelows turned to a source of income over the years: Renting out the small space on their Southern California property that was then known as a granny flat and what today would be called an accessory dwelling unit, or ADU.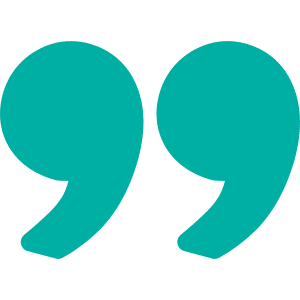 "That was the way my parents were able to afford the mortgage when we were a young family,"
– Bigelow
Fast forward a couple of decades and ADUs are having a big moment in California. The state legislature has passed a series of bills over the past four years to legalize the units, local governments have gotten onboard, and the Golden State leads the nation in permitted ADUs. For more and more people each year, ADUs offer a chance to build home equity and generate rental income.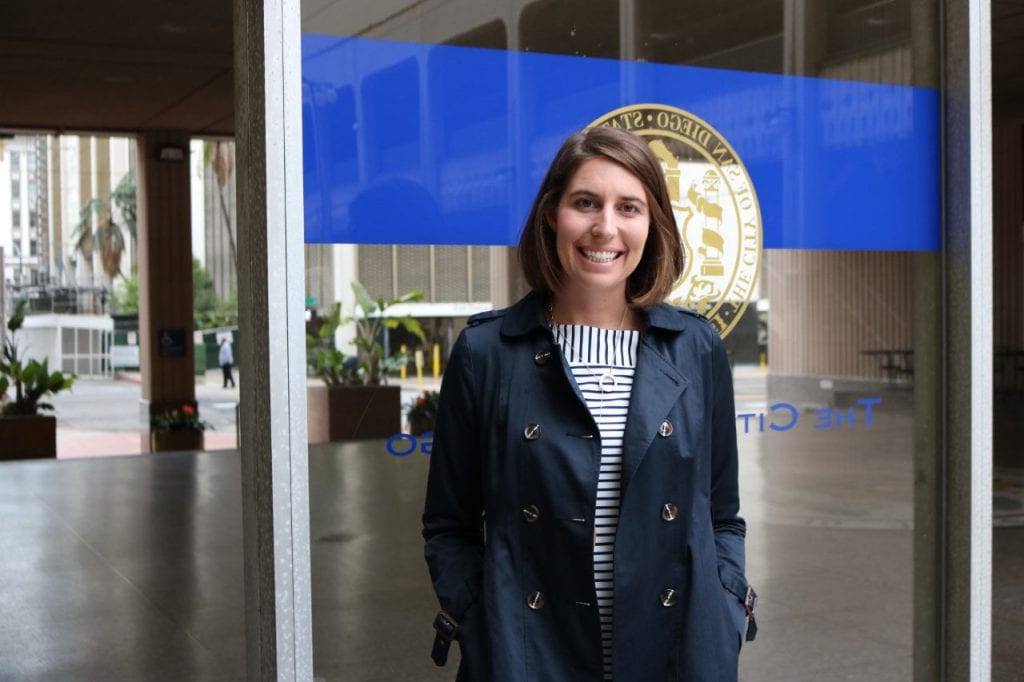 Leaders like Bigelow, who now owns a San Diego company, Maxable, that provides information and resources to homeowners looking to build ADUs, are also working to expand who gets to take advantage of these opportunities.
While ADUs often remain of interest to the middle and upper-income homeowners who can afford the $100,000 or so that it costs to build one, stakeholders in the nascent ADU community are helping women like Bigelow's mother as well as low-income, working class, and people of color convert old garages or build new construction units and become part of the dream ADUs can offer.
The new 'Golden Girls'
With her husband and senior loan officer Mike, Meredith Stowers leads the largest ADU lending team in California for loanDepot. And there's something she's been seeing: Increasing numbers of women banding together for shared living in their later years.
"We've seen a rise of something called tenants in common," Stowers said. "And that's best described by 'The Golden Girls' … where women friends at or near retirement go in on a home together and own a percentage."
With their retirement accounts perhaps pummeled by the Great Recession of 2008 and facing renewed fissure challenges due to the coronavirus pandemic, middle-aged to older women are becoming ever-more resourceful about housing and turning to ADUs to do it.
In over 650 home consultations for her company, Bigelow's also seen the female customers, typically over 60, many of them single, and many of them long-time homeowners without much cash or savings.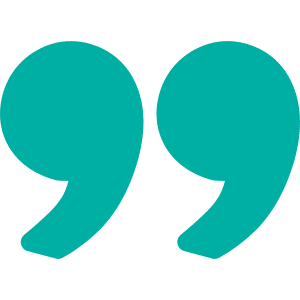 "They were kind of equity-rich but maybe cash poor,"
– Bigelow
In a way, it's the perfect sort of person to build an ADU, someone who can pull equity out of their home to finance a conversion project for their garage or basement and then pay off the loan and have plenty of money left over from renting out the unit. Stowers has these kinds of clients as well.
"I see a lot of young Baby Boomers, especially women, who have very little retirement savings but have their home almost paid off," Stowers said. "And I have several who are building ADUs to add rental income that will basically serve as their retirement fund."
It's the same story for the older women Bigelow works with, independent ladies who didn't want to just have to rely on Social Security checks to make ends meet in retirement.
"They were building these ADUs to ensure that they had financial stability in retirement," Bigelow said. "And I thought that was just so fascinating, that we were just kind of meeting all these badass women that were just like, 'Yeah, I'm going to figure this out. I've never done anything like this before.'"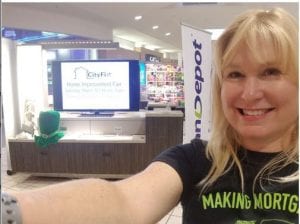 ADUs help women in other ways as well. Stowers noted a woman of color in Los Angeles who recently purchased her first home "and has four renters to cover every room and is now adding a garage conversion ADU to add rental space." Bigelow spoke of a woman whose husband had Parkinson's disease who developed an ADU for her husband and his caretaker to live in.
Other groups, though, are still waiting on the promise of ADUs.
Creating more ADUs for low-income, working class, and people of color
On Feb. 27, Lin Chin stood in front of a room of 50 or 100 people in Belmont, about 20 minutes south of San Francisco, announcing a new ADU program.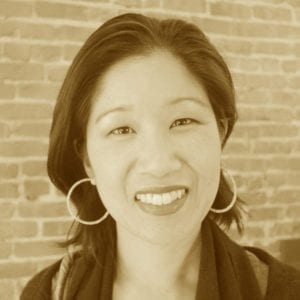 Chin, who serves as a project manager for the Hello Housing, a Bay Area non-profit affordable housing organization, kicked off plans that day to provide free project management to build at least 16 ADUs in four nearby pilot jurisdictions: unincorporated San Mateo County and the cities of East Palo Alto, Redwood City, and Pacifica.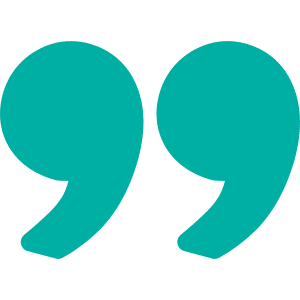 "We believe that homeownership is a key component to communities thriving and one of our goals is to make homeownership more accessible to folks who have traditionally been excluded — so, low-income families, nowadays middle-income families, and especially households of color that have been excluded based on past policies and practices from all of the opportunities that homeownership offers,"
– Chin
And then COVID-19 promptly shut down businesses around the state, forcing Hello Housing to extend the deadline for its program. It hopes to make its 16 selections in September, with a construction complete date undecided as of this juncture.
It's just the latest challenge for anyone without ample cash reserves or equity to build an ADU.
Aside from the pandemic, scant downpayment assistance and financing restrictions through most loan programs hamper ADU construction as well for lower-income groups.
"Who we're seeing building ADUs right now is either people who have equity or people who are middle class or upper middle class," Bigelow said. "I think that when financing shifts and you're able to qualify for the loan off of future potential rental income, it's going to open up ADUs to a whole another segment of the population that really doesn't have that available to them right now."
It's a demographic that would seemingly welcome ADUs.
"I think ADUs jibe perfectly culturally with most people of color," Stowers said. "I live 20 minutes north of Mexico. ADUs are what families are used to already living together. But many families are seeing issues across the board of income and a downpayment."
She added, "It's a struggle to live in California for anybody. So partnering together on a property with an ADU makes a lot of sense in low-income communities."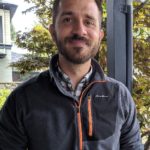 Graham Womack is a freelance journalist and writer based in Northern California. Since graduating with a journalism degree from Cal Poly, San Luis Obispo in 2005, he's written for a variety of publications, about a wide breadth of topics.
Publications that Womack has written for include Sporting News, Sports Illustrated, Sports on Earth, the San Francisco Chronicle, Sacramento Bee, East Bay Express, and Sacramento News & Review. Areas of focus in his work include land use, development, state and local government, and his personal favorite, baseball history. (Ask him who won the World Series any year.)
He and his wife Kate live in Sacramento with their dog, Benji and cat, Augustas.