Americans love pets. In fact, it might surprise you to find out that there are almost as many pets of all types as there are people living in the United States. 
That is a big part of why ADU Magazine has made being Pet Friendly a major theme and incorporated important elements into our 2021 ADU Idea Home.
The North American Pet Health Insurance Association (NAPHIA) estimates that approximately 68% of all households have a pet; that's something like 94 Million Cats and 89 Million Dogs alone, not to mention pet fish and our chirpy winged friends. This is especially so with Millennials; 89 percent of millennials who bought a home in 2018 owned a pet.
PET FRIENDLY
Not surprisingly then, having or creating a Pet Friendly home is one of the top considerations many homeowners are thinking about these days. Numerous surveys have been done with new homeowners and individuals looking for homes, and often key in their minds is an animal-friendly dwelling. In fact, in a recent study, 79 percent of pet-owning homebuyers who closed on a property said they would pass up on an otherwise ideal home if it didn't meet the unique needs and requirements of their pet.
The message is clear: our furry friends are family! 
And as more people are coming to realize they spend just as much time with their four-legged families as do with their two-legged ones, they want them to be just as happy and healthy at home.
That desire is leading to a plethora of different designs, products, and technologies available in the home for our furbabies.
In light of our passion for animals and all the attention our four-legged friends are getting, we wanted to outfit the 2021 ADU Idea House with what would be the best in class for pets as well as provide insights into new Pet Friendly products, technologies, and trends. 
Pets are close to our hearts, and aging pets and those needing a new family often languish in many shelters. 
The 2021 home was partially chosen as it is located rather ideally for pets. It sits just five minutes walking distance from Placer County's new state of the art SPCA Shelter in Roseville. Being close to the local shelter allows us to volunteer, give back, and get the word out to other dog lovers about available pets for adoption.
The home is also ideal with consideration of outdoor pet activity being just a five-minute walk to Roseville's Woodbridge Park with its large green space, swings, accessible playground, basketball court, horseshoe pit/bocci ball, open turf, multi-use field, picnic area, and tennis courts. There is also a 24-Hour Emergency Dog Hospital close by (a short 10-minute walk or 2-minute drive) the residence.
When it opens in 2021, the Sierra Boulevard residence and property is actually going to be home to two wonderful dogs, Julie and Snoopy. Both are white Bichons, and each was a rescue.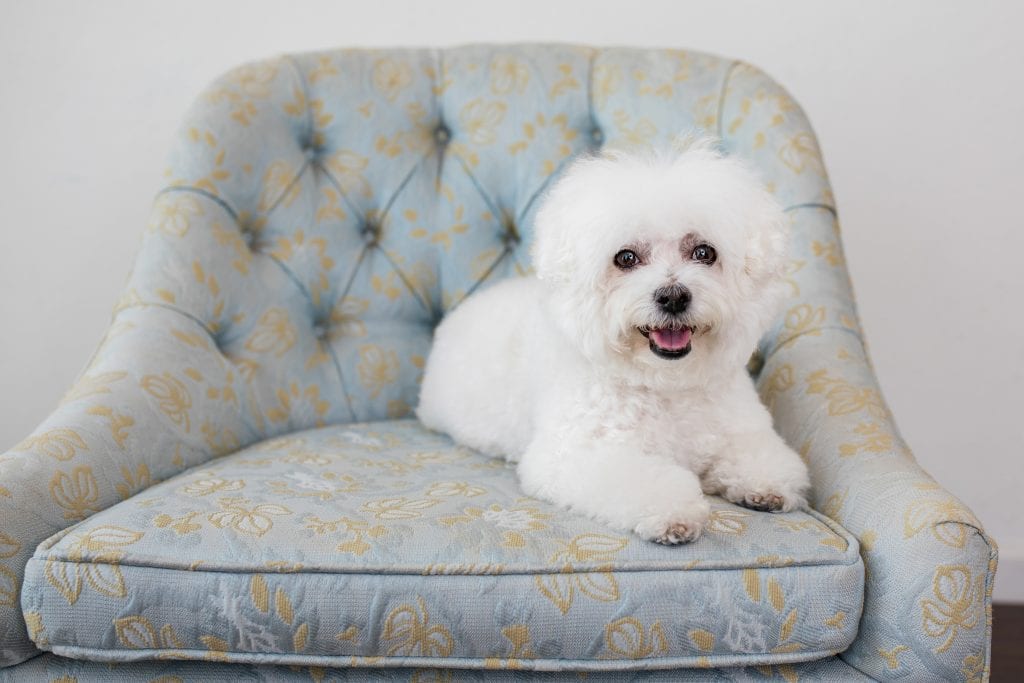 Julie, the older of the two, is 12-ish years old. She is a sweetie who has a history of abuse and was found on the streets before being taken in by rescue workers. She suffers a bit from ongoing health issues and only has one kidney, but is the most lovable and smartest dog. More like a human with personality in abundance. A pacifist, she literally despises loud noises but very much loves belly rubs and happy socializing.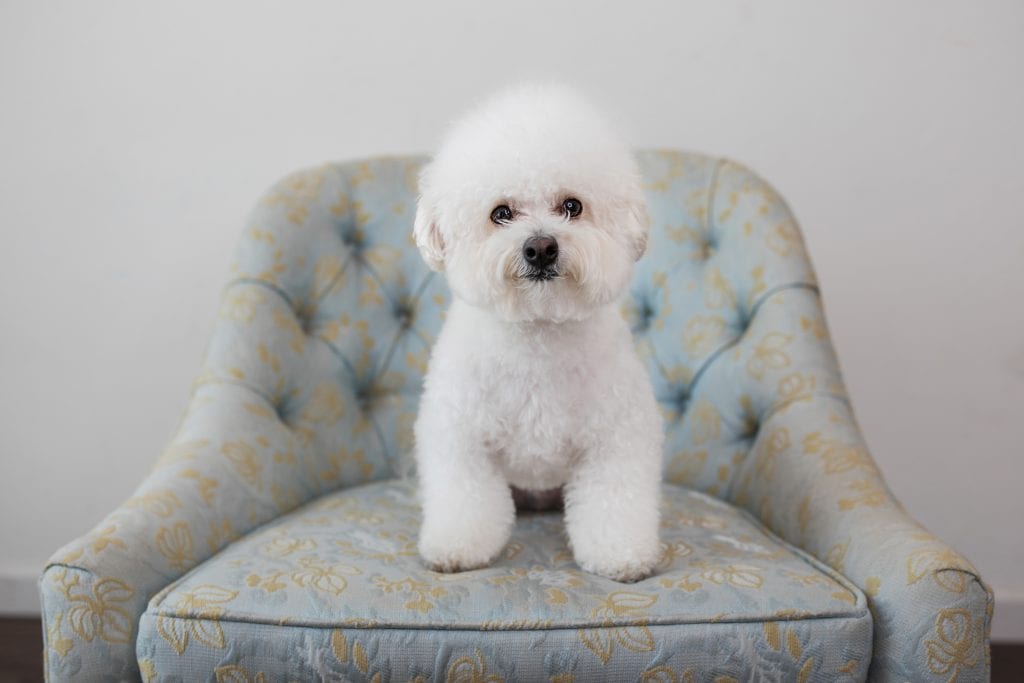 The second furbaby is Snoopy. He is a 3-year old rescue. Snoopy was abandoned shortly after being taken early from his mother. Not able to care for him, and with him suffering a bit from malnutrition, the family who had Snoopy dropped him at the door of a local shelter at only four months old. He was on the small side and suffering a bit when we rescued him in March of 2018, but was full of spirit.
Both dogs are very different from one another. Snoopy, who is much younger, has different needs than our older dog Julie. Julie would like to lounge all day on a bed or furniture eating puppy bonbons if she could. She sleeps a lot. 
Snoopy, on the other hand, is full of energy. He wants to run everywhere and is interested in all that life has to offer. He barks for attention, to point out the many things he has never seen before, or when he is scared. Snoopy can be a little handful. Julie likes to relax; few things (besides food) get her to the point of barking.
So, both dogs have different requirements in the home to keep them healthy and happy.

With that in mind, the 2021 ADU Idea House was designed not only for us humans to Age In Place and Multi-Generational living arrangements, but with consideration of our pets of all ages. From doggie doors that open with technology-enabled collars to the built-in pet wash station in the garage, we have spared no expense to show you how homeowners can create or enhance dwellings that allow you to care for your furry friends and family. 
We have installed puppy cam and treat dispensers for when we are away, built-in crates that don't take away precious floor space, and doggie safe plants in the garden and landscape outside. For those who hate seeing cluttered doggie bowls on the floor, they neatly tuck away and are built into the cabinets. As fur parents, we appreciate all the technology and innovation that went into this home for our pups. 
Our thoughts about pets don't just relate to pet toys and products. Glossy and semi-gloss paint is used in areas more often frequented. Pull-out bins and hooks for leashes have been added, durable slip-resistant flooring is used in areas for their feet and all the upholstered furniture likely frequented by our furry friends is stain resistant. The outdoor landscape is well designed with play and green spaces. The home was also modified to include two large windows with nice yard and street views; creating a place pets can sit high and pass the time while enjoying the outdoors from inside. The front porch and enclosed yard are also the perfect places to investigate the outside world.
If your pet is important to you, and you are interested in innovations, ideas, and products, and pet-friendly design, you will definitely find the 2021 ADU Idea House of interest.