St. John's Square – ADU Program Helping Women and Children
Turning your life around takes hard work: breaking bad habits and replacing them with healthy ones, and learning new job, parenting, and money skills. Possibly even finishing school.
Saint John's Program for Real Change helps women who are down on their luck – experiencing homelessness, addiction, mental health issues, or escaping abusive relationships, for instance – find their way back to being able to care for themselves and their families, to find work and self-respect, to gain the resources they need to succeed.

The program got its start in 1985 at St. John's Lutheran Church in Sacramento, when church staff offered women who were sleeping on the church steps a place to stay. They began offering them services and gradually started building programs. Now the Program for Real Change is a secular non-profit that serves on average more than 500 women and children each year.

The problem of homelessness for women and children has not eased since the founding of the program.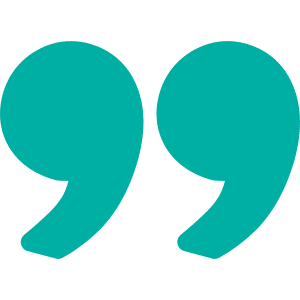 The numbers continue to rise, and overall, the biggest increase in homelessness is with women. And oftentimes, that's women and their kids."
– Julie Hirota, CEO of Saint John's Program for Real Change
"It's devastating," said Julie Hirota, CEO of Saint John's Program for Real Change. "The numbers continue to rise, and overall, the biggest increase in homelessness is with women. And oftentimes, that's women and their kids. Gender-specific programs are really important because a woman who's been traumatized requires specific care, because a lot of times they're living out of fear, very, very significant fear for their own safety and their children's safety."
The program offers a safe place where women can get their lives back on track. It's a rigorous program that can last up to 18 months, and that takes place in a residential facility much like college: women take classes, live with a roommate, and then intern to gain work experience and master their job skills. Unlike college, the program insists on sobriety to help the women embark on their new lives. The program also helps them prepare their résumés, apply for jobs, and allows them to continue with the services provided even after they leave. Some women participating in the program have children, who also receive services and meals and attend school while their mothers work to improve their lives.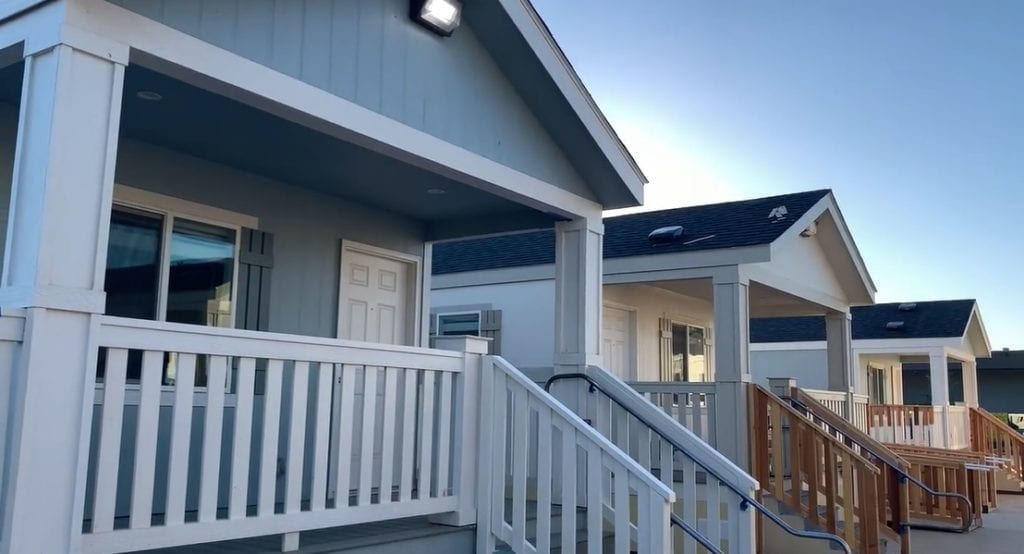 Sometimes, women need a little longer to transition out of the program, and for that reason, Saint John's has built Saint John's Square, a collection of ADU-style homes that will serve as housing for women in the program as they transition to independence.
The 11-unit Square is on Saint John's Program's property, and features 800-square-foot homes that can house up to five people centered around a communal space. Each home will have its own space to maintain, and the communal area includes a children's playground.
"We think this is going to be a really great opportunity for those women who are ready to leave, but not quite. They will still have really close access to us and to all the supports. It's also an opportunity because affordable housing in Sacramento is really in demand. This is kind of an interim spot where they can stay for up to a year and continue to save even more money," Hirota said.
A result of teamwork and passion
The Square is the result of teamwork. Saint John's worked with HomeAid Sacramento, an organization whose mission is to provide housing for underserved communities, to partner with architects and engineers. Saint John's also worked with Rebuilding Green, a non-profit organization that advocates for housing, and is known for its affordable housing solutions with prefabricated units. The program additionally received grant funding from Homekey, a program to provide homes for those experiencing or at risk of homelessness.
The project was serendipitous, said Genny Crane, executive director of Rebuilding Green. The organization is working on building communities of tiny homes, whether on wheels or permanent structures, particularly on parking lots. Rebuilding Green calls these Tiny Home Zones. Saint John's Square was erected on Saint John's parking lot, and the homes were expected to be ready in May.
"It was amazing how it just kind of worked perfectly into what we're working for," Crane said. "It wasn't just an order for us."
St. John's attributes a key part of this success to the quick site development and the construction efforts of of Roebbelen Contracting for the project.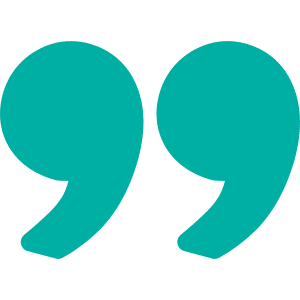 "The project was serendipitous."
– Genny Crane, Executive Director of Rebuilding Green
"It was amazing how it just kind of worked perfectly into what we're working for," Crane said. "It wasn't just an order for us."
The community has gotten involved as well. Saint John's offers opportunities for community members to sponsor the homes as well as other parts of the Square, such as the playground, benches, and more.
"Really, it's a way not only for the donors to be a part of it, but also for the women to realize how everybody is behind them and this effort," Hirota said. "It's to show how supportive our community is and how much we believe in their success."

Barbara Ramm is one such contributor. Ramm had volunteered at various events for Saint John's Program and particularly enjoyed volunteering in the childcare center. After her mother's passing in November 2020, she decided to donate her entire inheritance to Saint John's to sponsor one of the new homes.
"She really believed in helping women and believed in organizations that helped women," Ramm said of her mother. "It just felt like a great way to honor my mom."
The Start of Something Big
The 11 new homes could just be the start of using accessory dwelling units to house women in transition and their children. Hirota said she would be open to working with willing homeowners to have more ADUs spread throughout the area and dedicated to women emerging from the program.
"I know that the women in our program make excellent residents," Hirota said. "It would also create pathways for our women to be in communities they would normally not have been able to be in, which is really important in terms of education for the kids, because then they'll have greater access and proximity to schools that have different resources."
The next step is getting the homes occupied and getting even more women and their families living independently.
"I'm extremely grateful for the program that's been built because the women have built trust with us," Hirota said. "That reminds me every day that we're doing the right thing."