Design Diversity along the California Coast
Six Striking Styles of Residential Architecture in the Golden State, from Victorian to Ultra-Modern you can apply to your ADU.
While the function and types of ADUs are often the first considerations that come to mind when building or creating one, just as important is the importance of turning and eye towards aesthetics and integration of the units.
As we envision it, the perfect ADU or JADU is a is one that complements the main house. The two residences (the primary home and new ADU) should be supportive of each other and function together to create the perfect spaces inside and out. They also both have an obligation to one another to enhance the overall property as well as improve their community.
Perhaps the most notable in consideration of this would be with Architectural Style. Colors and design are also important elements, but the new ADU should first and foremost be one that is relevant to, or matches, the style of the primary home. In some jurisdictions this will even be required with local design standards. ADUs are being developed as enhancements of existing development, so they also have a duty to the visual character, landscape, and aesthetics of the property on which that are situated. Their features should enhance and not detract from the property – fitting in well with the existing visual conditions.
This in mind, it is helpful to have a general understanding of architectural styles when building your ADU. As California is leading the way in new ADU development (first to pass ADU code and regulations statewide), let's take a moment to touch on themes and architecture there.
One of the first things to understand about California is that in addition to being the nation's most populous state, it is also more bio (plants/wildlife) and geographically diverse than any other in the United States. Though California spans a large geographic area, in a single day of driving from one end to the other, you can experience geography and climate that includes High Desert and Coastal Regions as well as Forest and Mountains. California has everything from beaches and hot springs to notable national parks and even an active (but dormant) volcano. With consideration of Architecture, style and building methods often are reflections of the form and character of their surrounding environments.
California is blessed with a plethora of residential architectural programs due to the many generations of architects who have called the state home over the past two hundred years. From lacy Victorian Queen Anne styles in the North to Mission and Mediterranean styles in the South, the California coast is bursting with unique builds. Following find six examples of the most intriguing and enduring architecture California has to offer.
Southern California
Spanish Colonial Revival
Considered by many to be a distinctly California style of architecture, Spanish Colonial Revival architecture lends itself well to the aesthetic most commonly searched for by California buyers due to its simple stucco walls, ceramic tilework, terracotta roofs, and easy flow from indoor to outdoor spaces.
Dating back to 1915 when it first became Southern California's most common and popular architectural style, across both residential and commercial builds, Spanish Colonial Revival offers special design features that have since been incorporated into many other types of homes (from contemporary to a series of other Revival styles). Today, the Spanish Colonial Revival home remains popular all along the So Cal coast, from Santa Barbara to San Diego, for its carved wood, soaring arches, light-filtering verandas, and wrought iron details.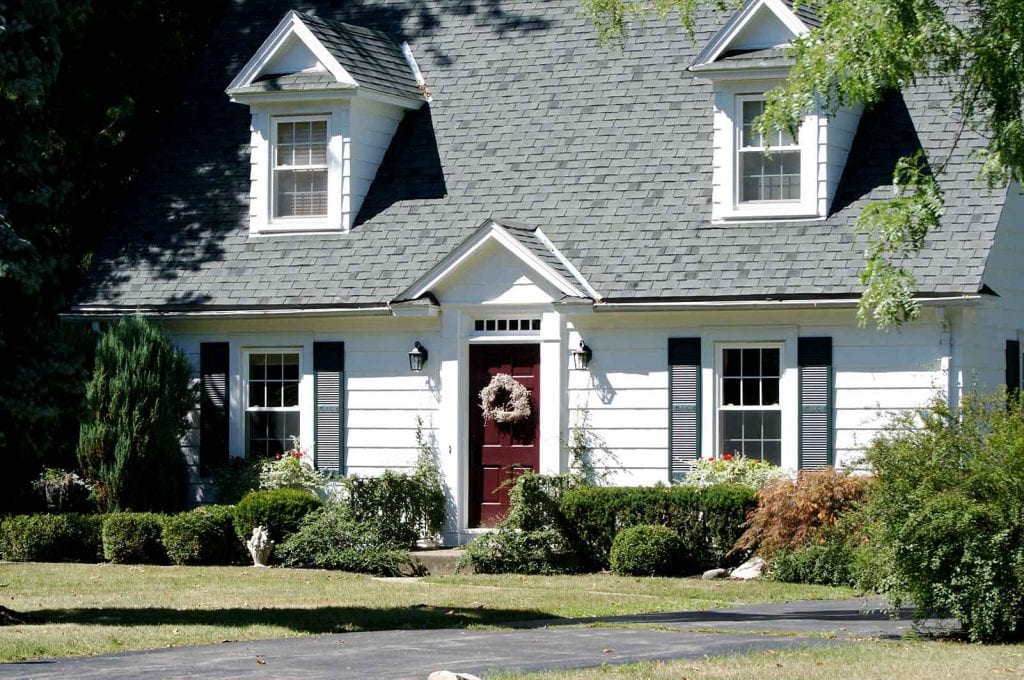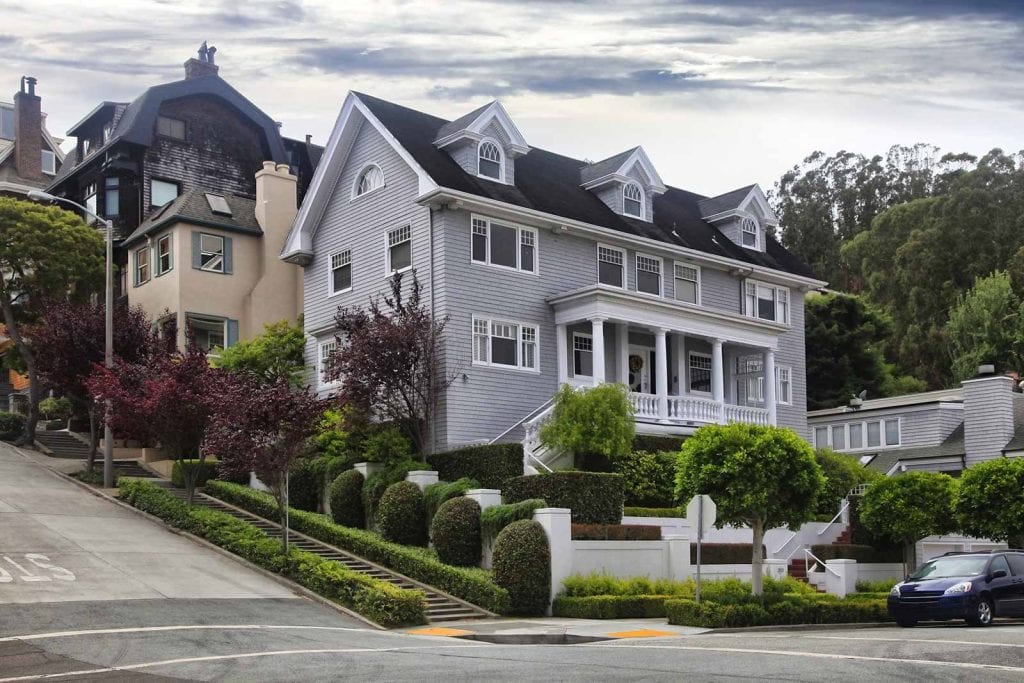 Given their fairly traditional coastal New England feel, with steepled roofs and stacked shingles, Cape Cod houses may be a surprising addition to a list of popular California architectural styles. However, Cape Cod houses are easily modernized because they have a relatively streamlined, simple facade and large, open indoor spaces, both of which are well-suited to the California lifestyle.
Cape Cod houses originally rose in popularity among New Englanders towards the end of the 19th century due to their nostalgic and eclectic appeal, as they borrowed details from other immensely popular styles that directly preceded them (Queen Anne, Colonial Revival, Federal and Georgian). Based on the salt-box homes associated with folk architecture along the East Coast in the late 17th century, Cape Cod houses originally served much the same purpose as early American houses: to keep owners warm during cold winters and to provide enough space to gather while they were confined for months of harsh weather. The architects of historic Cape Cod homes still standing today pulled largely from Colonial Revival, a style still popular in some areas of the country for its oversized windows, simple shape, and side gabled roof.
As noted by Virginia Savage McAlester in her book A Field Guide to American Houses, Cape Cod houses are fairly consistent internally but vary significantly externally; the facades are often more complex, "with added Colonial Revival detailing," but can also be "modest…with little added architectural detail," the latter of which is referred to as Minimal Traditional. Most Californian iterations of the Cape Cod feature elements commonly associated with "farmhouse" architecture (shiplap siding, high arched entryways, etc.) or with Revival styles (typically Federal and Georgian). Most Cape Cod-style homes in California are much newer than their New England counterparts, a result of the merging of design traditions with contemporary thought.
Central California
Mid-Century Modern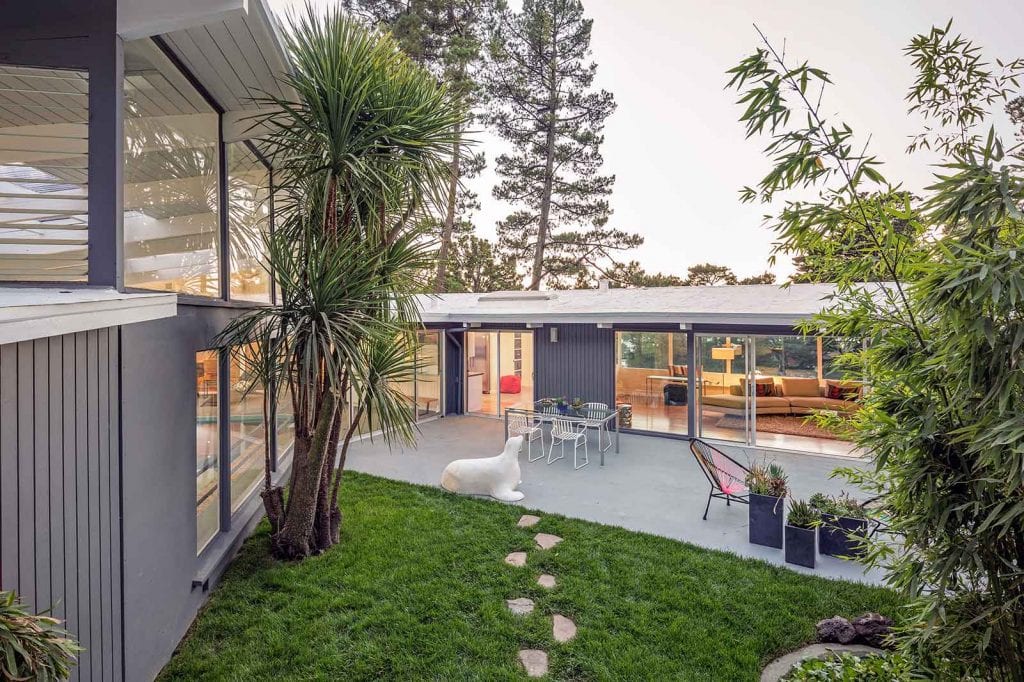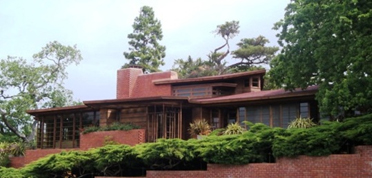 Slightly moodier and more forested than Southern California, the Central California Coast offers a number of iconic Mid-Century Modern residential builds, many of them designed by celebrated architects like Richard Neutra, Joseph Eichler, and Frank Lloyd Wright. Spurred by the desire of eco-conscious designers to create homes more intune with nature and better equipped to honor their surrounding landscape, the Mid-Century Modern architectural movement of the 1930s through '60s popularized a minimalistic aesthetic that has only gained momentum since the early 20th century.
Intended to be unobtrusive when nestled into a mountainside or atop a cliff overlooking the ocean, Mid-Century Modern homes are defined by their naturally colored facades, enormous windows that blur the lines between indoor and outdoor spaces, and lack of ornamentation throughout both the interior and exterior. Often constructed with local materials, Mid-Century Modern homes remain popular in part due to their lower impact on the environment.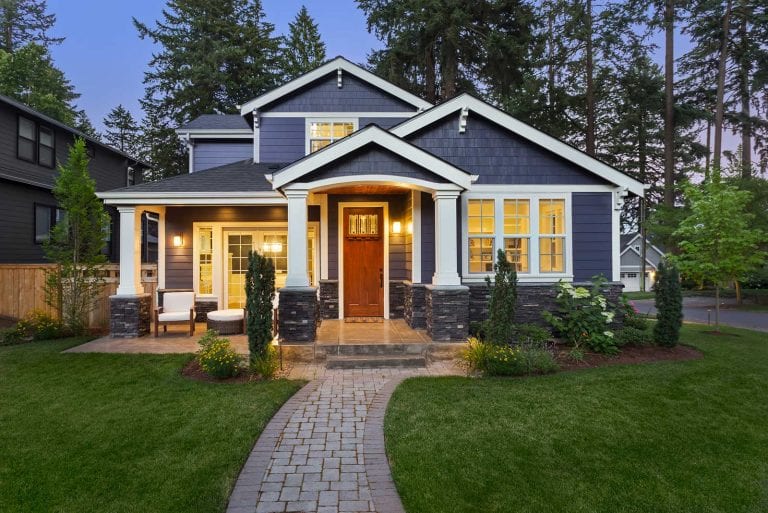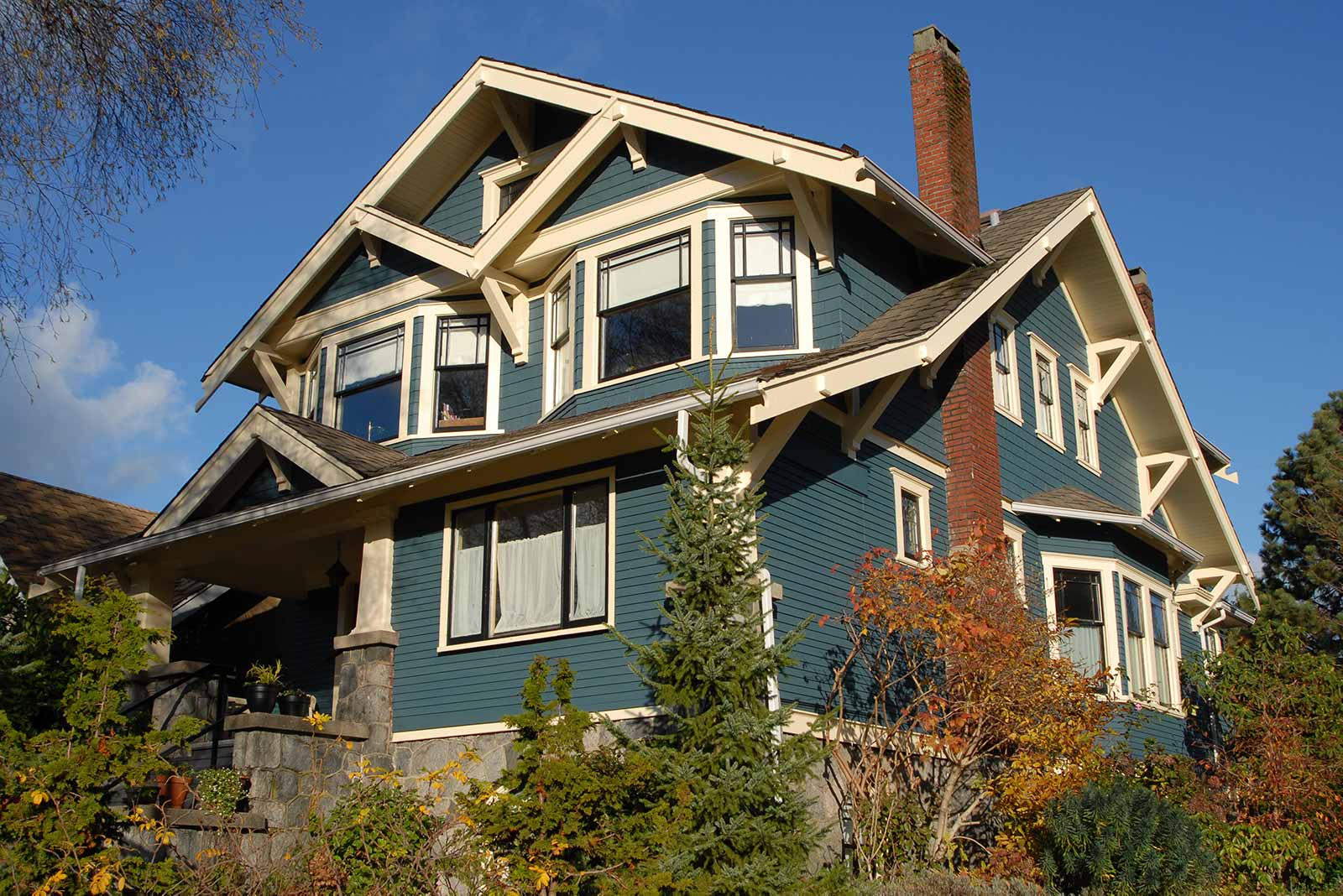 The American Craftsman Style was introduced as a way to honor the work of more naturalist designers, including independent builders, architects, and carpenters, by referring back to folk architecture of yore. An early 20th century style preceding and inspiring the Mid-Century Modern architecture of several decades later, the American Craftsman was borne out of the Arts-and-Crafts movement and was dedicated to removing popular pre-fab, almost catalogue-order homes from the American vernacular and replacing them with unique homes built with local materials based on individual designs. The craftsman style movement was a prevalent style of smaller houses built throughout the country in the early 20th center. As time went on, and the style evolved, it was eventually the American Craftsman style was eventually adapted for luxury living.
American Craftsmen homes vary quite significantly. Most though have certain elements that typically identify them to the eye, including porch roof supports, exposed roof-wall junctions, shaped beams, grouped windows, gabled dormers, and wood clapboard cladding. Early 20th century builds have been preserved throughout California as historic houses, including Anthony House in Beverly Hills, Thorsen House in Berkeley, and James House in Carmel. Thorsen House, described by James Massey and Shirley Maxwell in their book Arts & Crafts Design in America: A State by State Guide, is considered one of the most exciting examples of American Craftsman architecture in the Bay Area, with its "exquisitely crafted wood walls, floors, and joinery…Tiffany leaded glass fixtures…[and] a grand ballroom".
The American Craftsman style remains popular across California today due to the special design elements unique to each home and to the overarching theme of long-lasting functionality they all share.
Northern California
Ultra Modern or Contemporary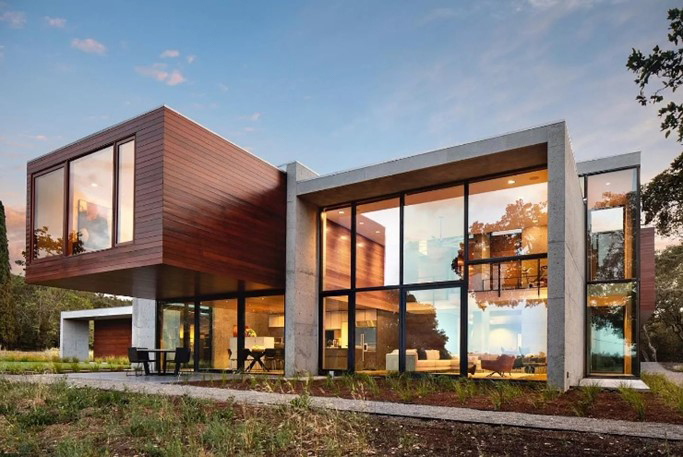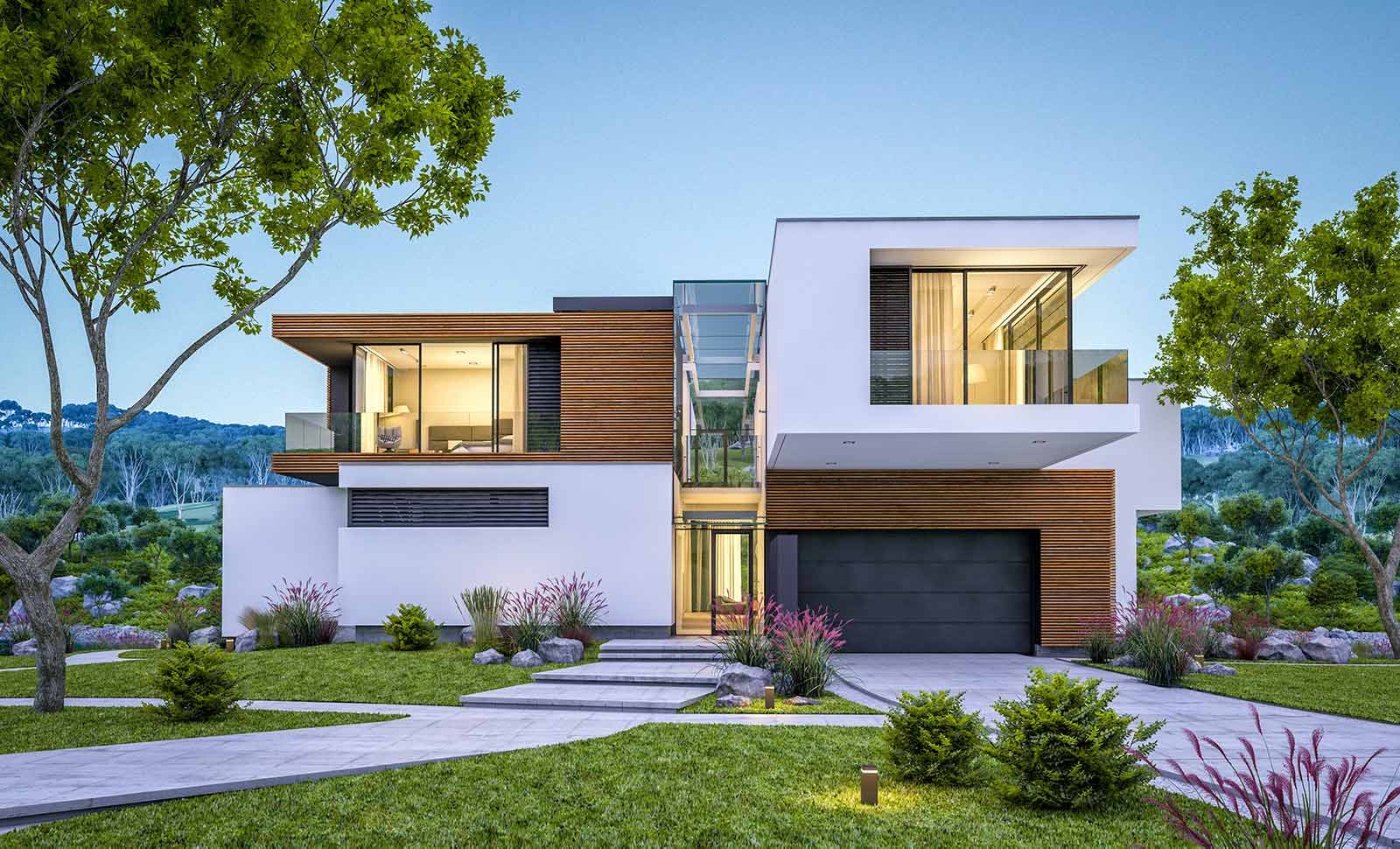 Easily identified by their soaring floor-to-ceiling windows, eco-conscious high-tech interiors, natural materials, open floor plans, boxy architecture, and sleek lines, Ultra Modern and Contemporary homes have risen in popularity not only all across California but also throughout luxury neighborhoods along the East and South Coasts of the US.
With some actually constructed from shipping containers and modular pre-fabs, Ultra Modern and Contemporary houses offer residents a streamlined aesthetic, lots of natural light, and unobstructed access to the outdoors. Commonly designed with functionality and place in mind, most Contemporary builds are constructed with durable, industrial materials either native to or manufactured in the area, from concrete and steel to various types of wood. With regard to prefab and modular, this new category of ultra-modern constructions are also now some of the fastest growing and exciting buildings in California – utilizing innovative construction methods, new building technologies, and materials.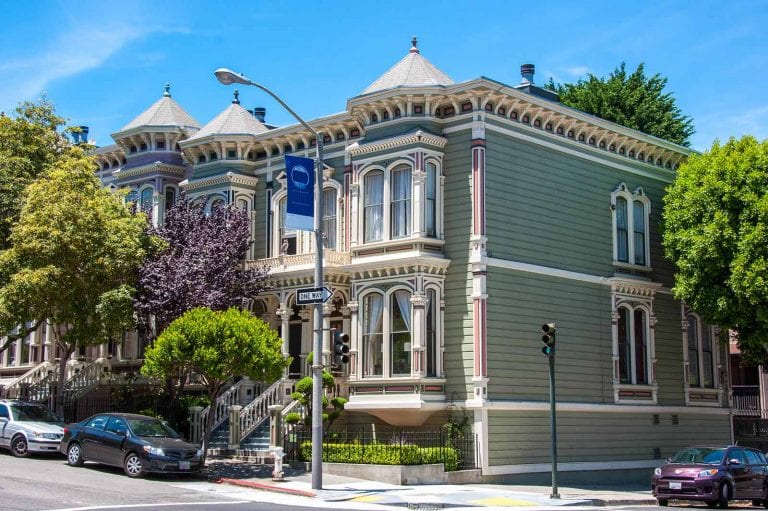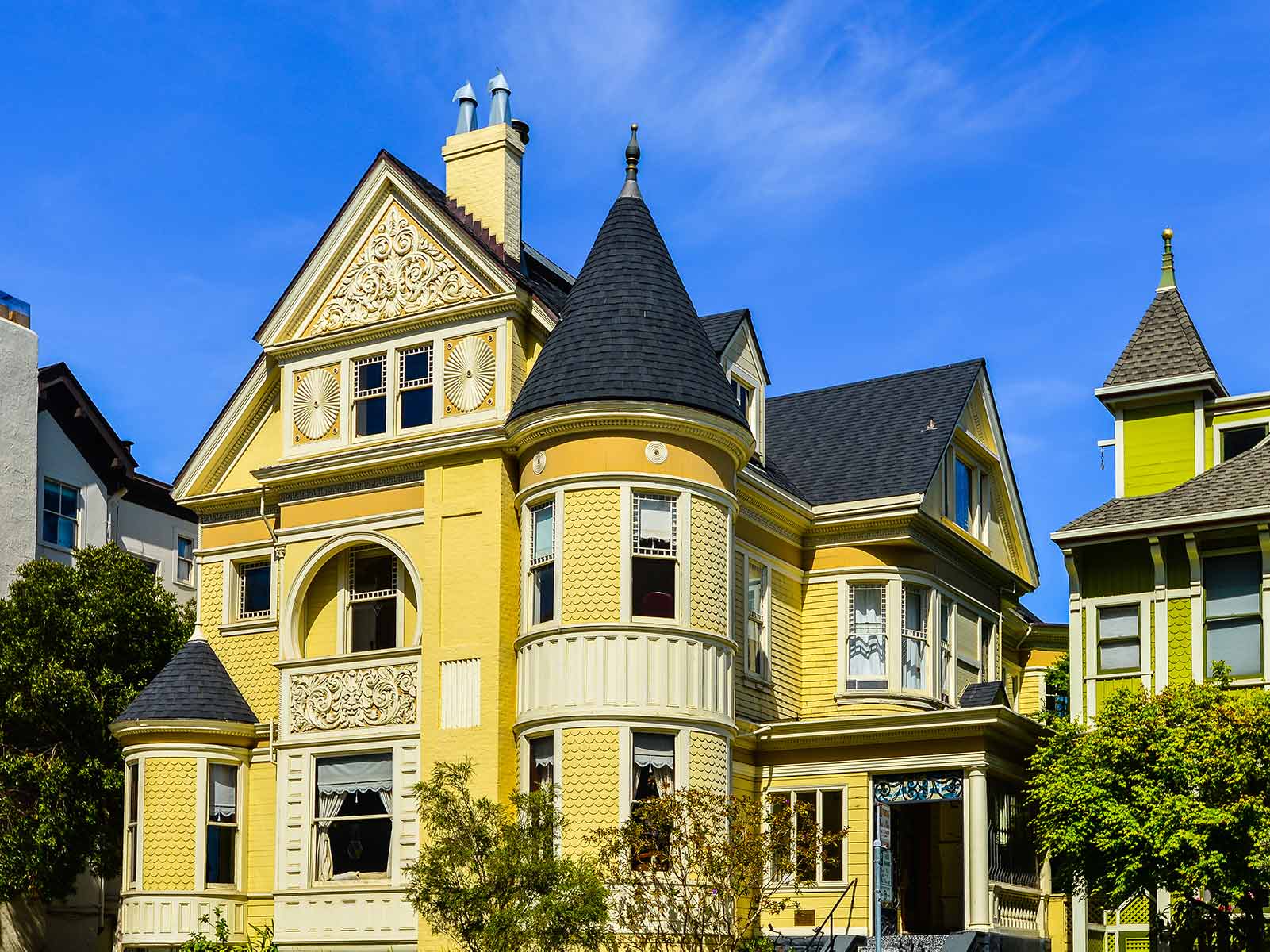 More akin to a gingerbread house than to most of the other styles listed above, the Victorian Queen Anne is still popular amongst buyers throughout the Golden State, primarily in Northern California. With their eclectic mash of columns, porches, shingles, and other ornamentation, each Queen Anne home is unique from the next. Virginia McAlester notes in her book, A Field Guide to American Houses. that Queen Anne homes traditionally fall into just four shape subtypes, identified by the style of the roof (hipped roof with lower cross gables, cross-gabled roof, front-gabled roof, and town house) and four decorative detailing subtypes (spindlework, free classic, half-timbered, and patterned masonry). However, wall textures and colors (pastel pinks, baby blues, natural mustard, and more) differ from home to home.
Most architectural styles beloved by Californians contain elements from multiple different movements, from the Revival Styles, which constantly pull from each other and from countless European programs, to the Cape Cod, which has become increasingly contemporary in design over the past decade. In this way, the Victorian Queen Anne, which is widely considered the most unusual and eclectic of all Victorian styles, is no different from any other style of California residential architecture. Drawing from Neoclassical, Medieval, Romanesque, and Renaissance architecture, each build is incredibly eclectic and completely different from the next, from the colors chosen for the exterior to the trim piped around the windows.
From historic and traditional to high-tech and contemporary, the California coastline is dotted with countless architectural gems, all coming together to represent the diverse, exciting world of West-Coast design.