327 Sq Ft Contemporary Garage Conversion ADU in San Diego
Cozy, Cool JADU in Coastal San Diego
This cozy little, urban oasis located in beautiful San Diego, California, is a perfect example of a small space of under 350 square feet that was thoughtfully laid out to create a multifunctional usable space.
Overall the unit is 327 square feet.
This ADU garage conversion is a great way to use underused garage space and create a custom home in addition to a main home.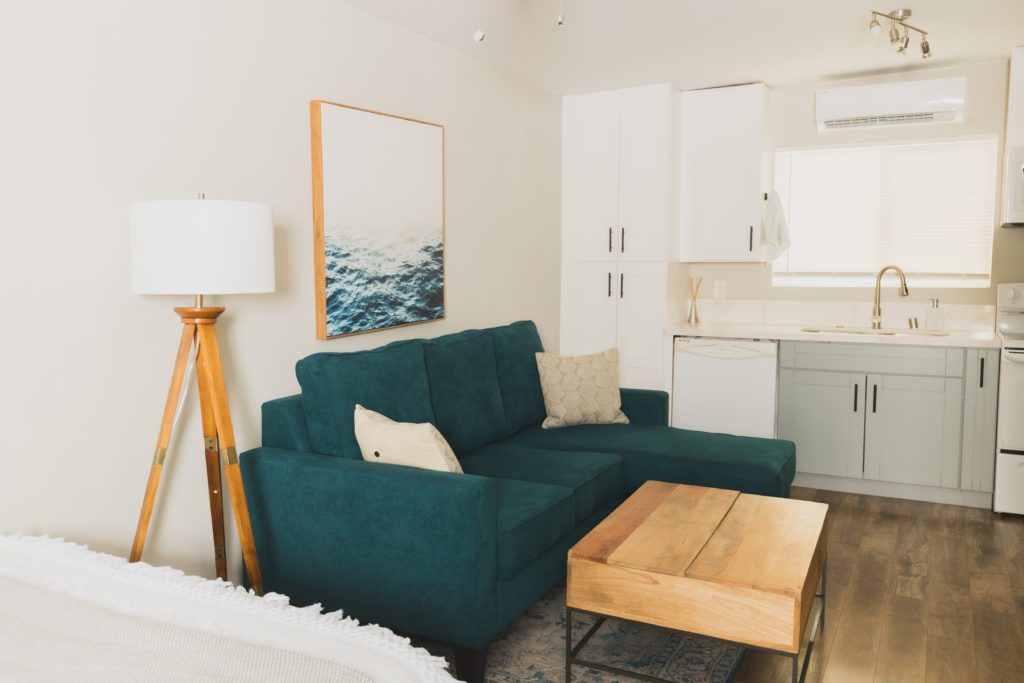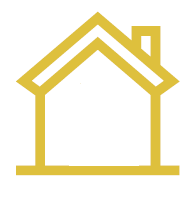 Size of Home: 327 Square 
Type: ADU
Construction: Attached Garage Conversion To ADU
Style: Contemporary
Why did you build it?
I built my ADU so I could rent out the two houses on my property, and live for "free" on my own land. This gives me freedom and flexibility to live the life I want while my tenants pay for the mortgage. I'm so passionate about this, that I now help other people do the same thing.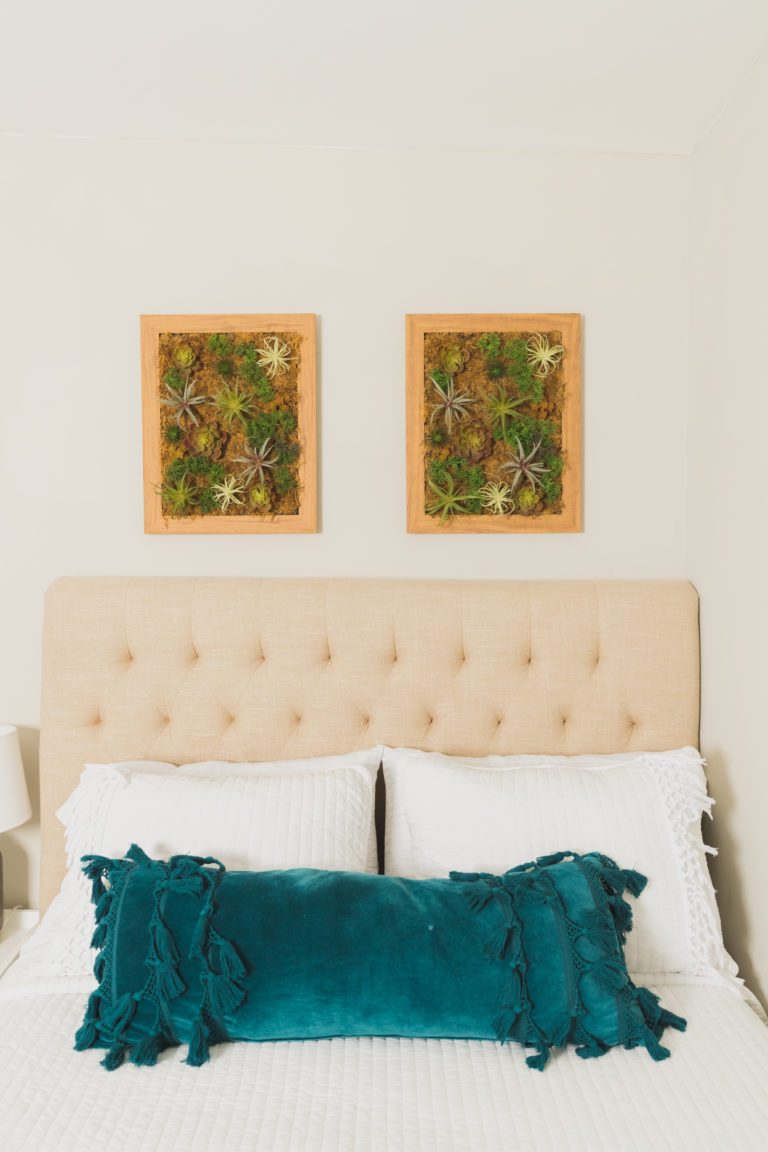 Interior Designer:
Advice to homeowners about ADU's and creating a small space they'll love?
Consider unique and creative storage solutions when designing an ADU. This could mean utilizing built-ins, taking advantage of high ceilings, and even furniture that can store additional items, like coffee tables or storage ottomans.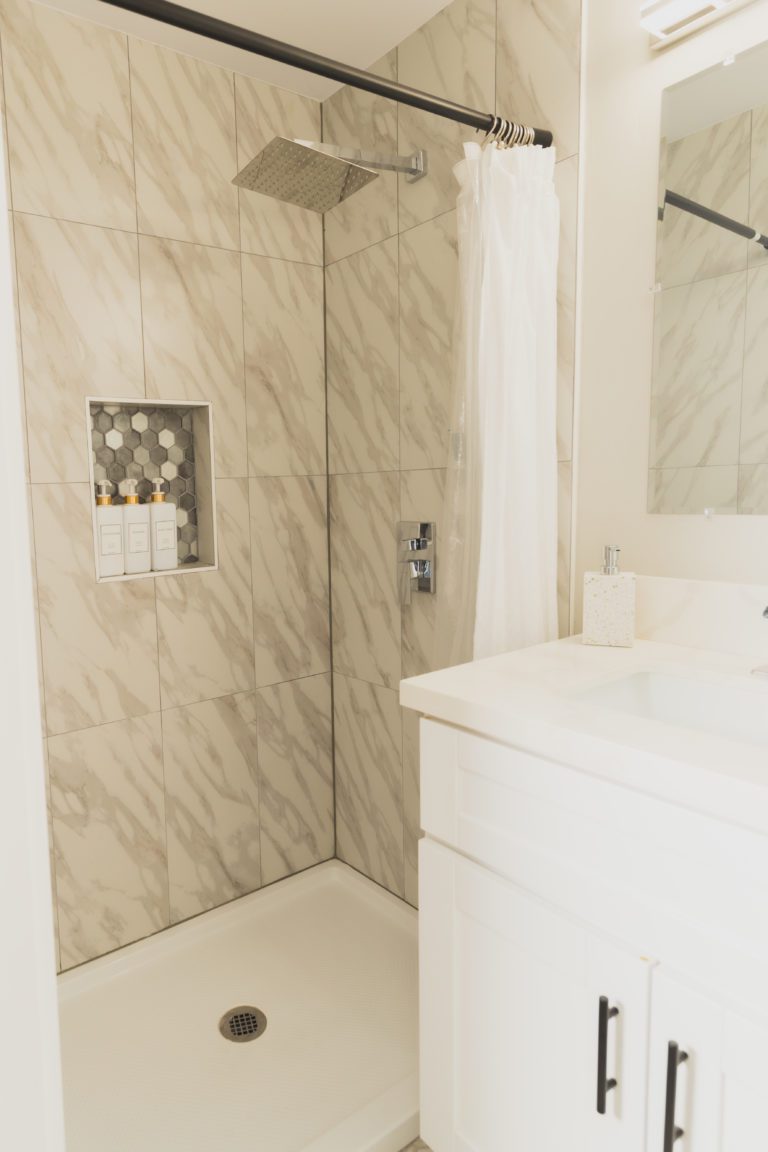 Your Favorite Things about the ADU
The large kitchen, the modern bathroom fixtures, and the art set the tone for this project (which was my own home). I love that everything is clean and simple, but well thought out.
Though the space is small, it is well utilized and every inch has been planned out, so it doesn't feel small.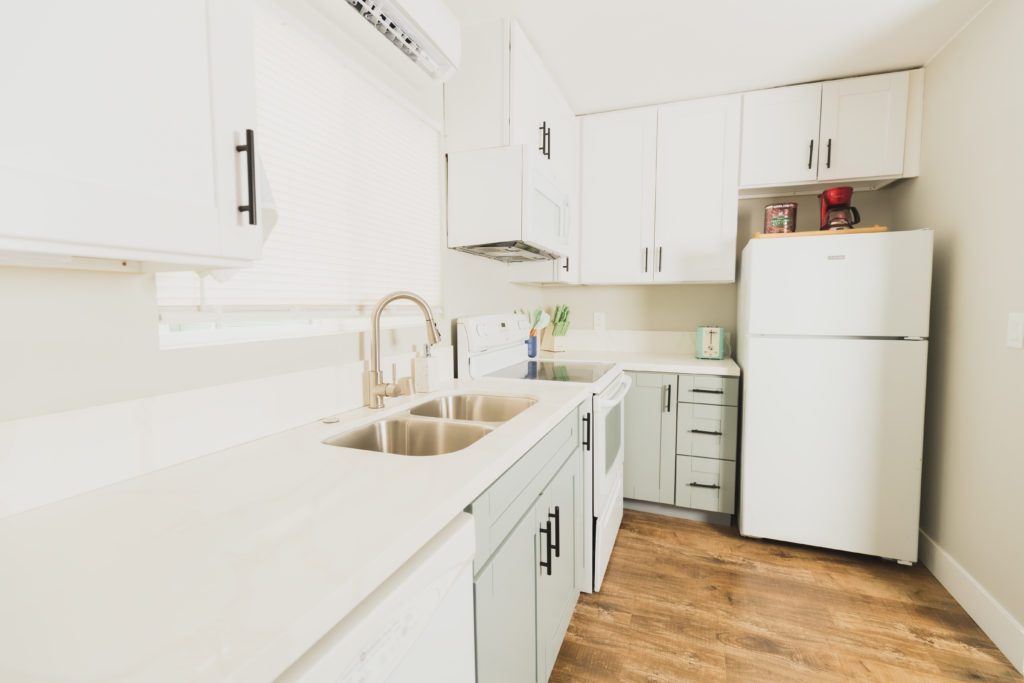 What ADU Magazine loves about the Cozy Urban Oasis
This cozy, converted ADU oasis represents the excellent design of a small space under 350 square feet.
Krystin thoughtfully designed the space with creating the illusion of a larger area with the choices of paint and furniture placement. The furniture selected is functional without being overwhelming, which is hard to achieve with small spaces. We love that it is well-balanced and inviting.
The teal and white and the warm touches of wood give the feeling of a coastal retreat.