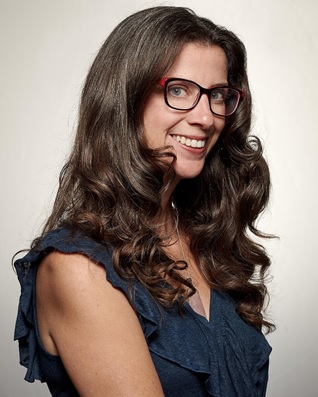 We sat down recently with Amanda Gattenby, Vice President of Development with CRATE Modular. CRATE is an innovative manufacturer and developer out of Southern California building affordable housing and ADUs from Metal Shipping containers. Units that are cost effective, structurally sound and sustainable. Following find select highlights and excerpts from that Question and Answer session.
ADU Magazine: Tell me a little bit about CRATE. How long have you been around?
Amanda Gattenby: CRATE has been around since October of 2018. We acquired a struggling modular company, and put together a new team, and kept the high performers from that team and launched in October of '18. Since that time, we have notably produced two homeless shelters of 150 beds each, so two 15,000-square-foot facilities, nine classrooms, a restroom for the Port of Long Beach, and we have three apartments in the factory right now — three apartment buildings.
ADU: And all made of containers?
Gattenby: Typically, we focus on these larger buildings, like apartment buildings or a large facility, but with all the legislation that came out around ADUs, I just thought it would be a good pursuit — even though we usually focus on much bigger projects. I have a background in affordable housing, so I am incredibly passionate about housing as a general rule, and I do think that by doubling the density on single-family lots with ADUs there can be a big impact to homelessness, for people aging in place longer, for people to have a caretaker be able to live with them, for kids that failed to launch or are coming back after college, and you know, home health workers, or just an income tenant… I know that they're very small and they're not always the big moneymakers, but they're very close to my heart because I feel that that is an important thing.
ADU: Why use recycled shipping containers as an ADU, and what are the benefits to the homeowner and the environment?
Gattenby: We have always only done container modular. We do that from sort of a sustainability standpoint… There's a trade deficit in this country, so there's a lot of available shipping containers. They're made to stuff with 65,000 pounds of material and stack 10 high, so they're incredibly strong.
ADU: That actually answers my question as to how you can do these big apartment buildings and stuff with shipping containers.
Gattenby: They're incredibly strong. They're much stronger than wood actually, so we're recycling and we're using a better, more appropriate material. One of the keys is that we have state approval, so our ADU is already signed off by a state regulatory agency to be approved anywhere in California… A homeowner would still need to obtain local approval and a permit. But that would be just to place the ADU. There's no plan check on our building or plan check fees on our building. We're pre-approved. You're basically getting a permit to put a kit building in your back yard.
ADU: So then locally, they couldn't say "You might be approved by the state, but we don't think shipping containers have value as living quarters."
Gattenby: They may not say that… Our regulatory agency in Sacramento is HCD, Housing and Community Development. The LA building department has issued a memo saying that if it's stamped "approved by the state" in the factory-built housing program, they have to honor that stamp, and they may not require any alteration or anything to change. That's one of the biggest building departments in the state, and they've issued that guidance.
It is a state law that if it's factory-built housing approval, that the local jurisdiction has to accept it as a building type. They can still have input on how it looks. If it's planning and zoning, they may want certain materials to be used on a certain corner or front elevation or something like that. The local jurisdiction has the ultimate deciding power on whether or not the project is appropriate for that space, but as we know, there are laws around ADUs saying that they are appropriate. We have laws around our state approval saying that they are appropriate, so basically all you're getting from the local jurisdiction is "yes, you can put an ADU here, we understand it's state approved, and this is where you're going to put it on your lot with all the appropriate setbacks and stuff."
ADU: So, the benefits to the homeowner and environment?
Gattenby: Benefits to the homeowner: If you buy one of our single units that's just one container, it can be set up and you can sleep in it that night. So, that's a benefit.
In that same vein, going modular, you drop the units — and the units are built in our factory so the units are substantially complete when they arrive — so you don't have framers in your back yard; your construction timeline is very short; and then you have low impact to the site, so you're not having 20 different guys in your back yard. You're dropping something that's already completed. That also eliminates the noise from the framing stage from compressors and nail guns; it eliminates nails in the street and eliminates construction trash. It's a clean and simple way to make it easy.
ADU: The elements of sustainability that are inherent in CRATE's business model – using recycled shipping containers — could you talk a little bit more about that?
Gattenby: Our company was founded on sustainability. Our investors only invest in green energy companies. That's just our jam. We have a really great thermal envelope. We use ductless mini-splits and LED lighting, we use really good glazing on our windows, so they're very energy efficient.
ADU: Talk about the thermal envelope, what is that?
Gattenby: It's heavily insulated with a combination of three different kinds of insulation, and it ends up being R27 in the walls and R30 in the floor and R30+ in the ceiling.
ADU: Do you get the containers here in the United States, just like whatever's left over at a port? How does that happen?
Gattenby: We actually source them before they leave because we have very high standards on what can be in them. We only use one-way dry goods containers. So, we source them before they leave so we know what's going to be put in them.
Every container has a serial number that you can look up what was in it, when it was built, when it got here, what it's been doing since it got here. We only use one-way dry good containers. We only use high cube, so that the ceilings are higher. Every container has a testing report that comes with it, and then we do further testing. They're very, very safe. They're actually more heavily tested and rigorously inspected than typical building materials.
ADU: This'll be the fun part. Say I'm a person who's interested in having an ADU. Take me from beginning to end. What's the process like?
Gattenby: Because we're really a manufacturer and because we focus on a lot of larger projects too, we have been partnering with a number of ADU brokers and builders. If you called us, we would refer you to one of our partners based on your geographic location. And then someone would be able to come to you, look at your back yard, pull out the tape measure, show you all of our options — because we have more than just the two that are on the website now — show you all the options, and talk about what you can customize about the ADU.
Then they will also recommend an architect to do the local submittal, and a GC, a general contractor. So, we supply the Lego set. We bring the Lego set to you on the truck and that's it, we're out. Then the GC cranes it into place, and it's the same GC that will pour your foundation and pull your utilities.
So, let me stay in order. You contact us, the broker will come out to your home and help you decide which model and where it will be located, and then he will help you identify further team members that may be needed. There's someone to help you get it submitted and permitted at the local [jurisdiction] and/or a general contractor. Then you contract with CRATE and we put your unit on the line.
You get to choose several finishes. This is the fun part: you get to choose the exterior color, the interior wall colors, the cabinet color and countertop color, and that's it, but that's a lot. Then we build your unit, and we coordinate with the GC, the general contractor. So while we're building your unit, he's in your back yard, but the only thing he's doing is pouring a foundation and pulling the utilities from the front house to the back house.
That's only after you get your permit, of course… Then we coordinate with him and he says "The unit's ready? Cool, the foundation's ready." And then we say "Cool, we'll bring it on Friday." So, we bring it, and that general contractor would hire a crane to crane it over the front house and into the back. There's a couple of utility connections, and he sets the air conditioner that we bring him, and so he hooks that up and then you're in.
ADU: So, start to finish, how much time?
Gattenby: It really depends on your local jurisdiction. That's going to be the thing that sets your timeline.
ADU: The permitting?
Gattenby: There are provisions in the state that say that ADUs have to be approved or denied within 60 days.
ADU: So if everybody's pushing it, it could take two months, but probably longer because you wouldn't want to start the building until you have the permits.
Gattenby: Two months for your permit, let's just say 60 days max for your permit, and then maybe 2-3 weeks on site. And in that time, we could build you your unit and bring it to you.
ADU: So, it could take up to 3 months, but that's on the long end.
Gattenby: Yes.
ADU: Well, that's much faster than traditional building.
Gattenby: And, because we have that state approval, that plan check is shorter, because they're only checking the foundation, that's it. Everything else is already pre-approved.
ADU: In terms of manufacturing processes what is new and different about what you guys are doing?
Gattenby: Well, we're doing it in California, and that seems to be new and different. A lot of places are overseas, and some are popping up out of state. We also got our first approvals in California. California is the most restrictive building code in the U.S. — it has extra ADA, extra energy codes. So, that's new and different about us.
And, the fact that we're local. So, you're not getting something that's built in China and then shipped over here. We use the shipping container from China, but after it's here, we recycle it. We use all local labor; we have a California factory, so your transportation is going to be less. It's made in the USA. So, that's something that's unique about us.
I do think we're the only ones that have pulled off multi-story container developments in California. So, we can stack up to 10 high. And we can cut out the sides of the containers all the way so that they're 40-foot clear, which is a span that you can't get with wood, with lumber. So, we have some unique building systems that allow us to build modularly in the factory and deploy them out to the site.
There's a lot of other modular. There's wood modular; there's steel modular; and there's a few other container modular places.
ADU: And then choice of materials: obviously, you've got the container, but besides that, what goes into it?
Gattenby: We have four that are already pre-designed. Two of them have Corian wall panels in the bathroom, so you get to pick up to two colors for the Corian wall panels which are really cool. There's also an option for those two to have birch plywood walls, or to have drywall walls. The other two have drywall walls. You can always switch between that. We have solid plywood cabinets and soft-close drawers. We have solid surface countertops, quartz countertops. We use a 2-burner electric cooktop in the small units. We have a TPO roof.
ADU: What is TPO?
Gattenby: It's a cool roof. It's a PVC-type material that's white and reflective, and then we have Kohler and Moen plumbing fixtures, and vinyl windows and doors. Your water heater and air conditioning unit both come with the unit as well, from us.
ADU: Did the approvals come last year? The whole ADU movement is fairly recent at the state level.
Gattenby: Yes. The very first ADU assembly bills came out in '16 and '17. So that's when I wanted to do this. And then everything happened, and then I really got it together to do it in '19. So, we have had our approvals since October of '19 for two of the units, and they are good for three years. Those approvals are good for three years.
ADU: So, you have to go back to the state for resubmittal?
Gattenby: And that's just because the code changes from time to time, so they don't want to give you too long of an approval in case there will be a code change.
ADU: Was there anything else our readers would be interested in knowing?
Gattenby: We are also developing ADUs in response to the pandemic that are geared toward private learning pods and home offices. There's a lot of reasons you might need more space, for education or work at home, or just a she shed to get away, a separate place. We expect to see an uptick in ADU sales into the pandemic because of people needing more space and working from home and learning from home.
*This interview has been edited for length and clarity.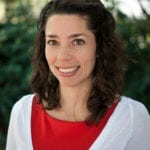 Colleen Valles is an award-winning writer who helps organizations tell their sustainability stories. After nearly a decade spent as a reporter, which included covering environmental issues for the Associated Press, she turned her research and writing skills toward communications in complex industries including housing and land use, water, transportation, energy and education. Colleen has written a variety of content for publications, public and private organizations, executives and elected officials, always with an eye toward making complicated issues engaging and relatable. Her work combines the two things she's passionate about: writing and making the world a better place.