Mary Maydan
Mary Maydan made the switch from journalist to architect after building an ultra-modern home for her family. The home was so striking that others asked her to design their homes, and the founder of Maydan Architects embarked on a new career path.
She now designs homes and ADUs with a focus on functionality, flow and forward thinking, striving to ensure the ADU and main house complement each other and the landscape beautifully.
ADU Magazine connects with Mary Maydan, Principal and Founder of Maydan Architects, to discuss ADUs and their growing popularity.
Following find selected highlights and excerpts of that Question & Answer Session.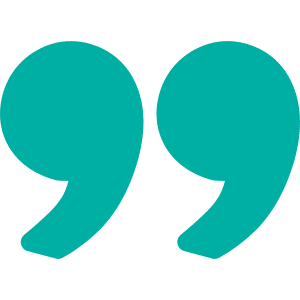 We design ADUs to fit the specific lot and take into consideration the layout of the main house, so the ADU beautifully complements the existing land and architecture. 
– Mary Maydan
ADU Magazine: What is your background?
Mary Maydan: I was born in Tel Aviv, and in my early twenties I was the U.S. Correspondent of the prestigious newspaper, Globes, the largest and oldest financial newspaper in Israel. I lived in New York City, where I spent my time interviewing and writing feature stories about some of the most inspiring figures of our time. I relocated to Silicon Valley after meeting my husband.
When we were planning our first home, I fell in love with design and with the idea of making my own mark, as opposed to writing about other people who did great things. I designed an ultra-modern house, which stood in sharp contrast to the traditional and Spanish architecture that dominated our area. It drew a lot of attention and even before it was completed, people came to our construction site and asked me to design for them. The rest is history.

I founded Maydan Architects in 2004. This first house carved our niche as a leading contemporary firm in Silicon Valley. We specialize in ultra-modern architecture and my passion is in designing unique homes that are beautiful, warm and livable, as well as functional, environmentally responsible and forward thinking.

I am fascinated by the exploration of what it means to be modern today and by creating designs that are forward-thinking. As a practice, we always look to reinvent, push ourselves out of our comfort zones and do something new.

ADU: How did you get involved with ADUs?
Maydan: I first became interested in ADUs back in 2004 when I was designing a house for my family in Palo Alto. I was eager to build a guest house for my parents so they could live with us, while also having a sense of privacy. In my "marketing" pitch to my husband, I mentioned that it would also be great to have an extra living unit for our kids. It was a very unusual concept at the time, but over the years it became very popular in our area. The high cost of living in California has resulted in many young adults eager to live at home while working in San Francisco or for nearby tech companies.
ADUs have been growing in popularity for some time now. The lack of housing in larger cities and surrounding suburbs as well as the excruciatingly high cost of living put pressure on local governments to change the laws surrounding ADUs and similar types of dwellings. In California, for example, changes to the law are now statewide. These changes have made building ADUs much easier as related restrictions have been greatly reduced. Many homeowners started thinking of ADUs as a possible housing option for their grown-up kids or older parents, or even as a rental unit to generate income.

ADU: What are the biggest challenges and opportunities with ADUs?
Maydan: Nowadays ADUs are a very hot commodity. The pandemic really accelerated the popularity of ADUs, as many people are looking for ways to make their homes more functional. Some of the most popular uses we've seen in the past year are new structures designed to house a home office, gym, or additional hang-out space for the family. This seems to relate directly to COVID-19, and the need to create more space for functions that were previously held outside the house.
One of the biggest challenges we run into is the amount of space on the lot. Though the client may legally be able to build an ADU on their lot, we often find that trying to build a structure separate from the main house takes up most of the backyard.

Another challenge stems from the fact that most ADUs these days are an afterthought. When we start new projects that include an ADU in the program from day one, we plan the layout of the main house and the ADU so they fit perfectly on the site. It is more challenging when the ADU comes as an addition after the main house and backyard are completed and changes to the existing are costly and inconvenient.

Budgeting for an ADU is also a challenge. Many clients think that building a small structure will be inexpensive, but in reality, the reverse is true. It can actually end up being much more costly than anticipated. ADUs end up costing more per square foot than a bigger house, since all the typical costs associated with engineering, permits, grading, and drainage are still incurred. We always make sure to discuss these issues with our clients so they know what they are stepping into.

Other pitfalls are hidden costs such as the need to have separate utility lines or parking requirements that the city might have, to name a few.

In spite of the many challenges, I am certain that ADUs are here to stay! As one of our clients said: "The best thing about an ADU is that you end up with 'two for the price of one.'" If you plan it smartly, you end up with two houses, and that is a very attractive proposition. The second smaller home can be a start-up home for grown kids, a great adobe for the older generation, or a source of income if it is used as a rental unit.

ADU: What's the key to creating a useful, highly functional ADU?
Maydan: The key to creating a great ADU is making sure that every square foot counts! Clever space planning is critical.
While many cities allow ADUs to be as large as 800-1,200 square feet, we often find that such a large ADU is too big for an urban lot, and advise our clients to limit the ADU to approximately 500 square feet. We work closely with our clients to identify their programming needs to ensure that the space is highly functional for them. The look of the space inside and out should perfectly complement the main house and add beauty to the overall property.

We design ADUs to fit the specific lot and take into consideration the layout of the main house, so the ADU beautifully complements the existing land and architecture. For us, as our designs are ultra-modern, the property's main house often has a large glass wall facing the backyard and the homeowners want the new structure to also have glass walls, to foster a feeling of connection between the occupants of both.

The objective is different when the ADU is designed to be a small house for the younger or older generation and even more so when it is going to be a rental unit. In this scenario, we often design the glass openings of the ADU to face in another direction, so that the main house and the ADU both feel more private.

ADU: What do you see as the next big thing for ADUs?
Maydan: I think that the next big thing in ADUs will be pre-fab ADUs. One company that has done an incredible job with contemporary looking ADUs is Veev. From what I hear, their ADUs are flying off the shelf.