Challenges and Solutions: Landscaping Multifunctional Small Yards.
Do you have a small backyard that you'd like to landscape? Are you hesitant because your yard already serves multiple purposes? Are you wondering how in the world you could landscape such a tight space? 
You're not alone.
ADUs are small homes. And small homes often tend to be in compact spaces. To make the most of this, owners are working to redefine their yards that are both beautiful and multi-functional. Small spaces are wonderful canvases for landscaping. Work with what you have, and you'll soon see the beauty of your gardening efforts blooming right outside your door.
Multifunctional spaces are the key to working within small areas. When you have a small backyard that is used for many functions, it can feel a bit daunting to figure out how to plan your landscape design for a multifunctional area. With thoughtful planning, your small yard can be a stunning jewel. Small yards can be landscaped in both simple and complex ways—choose what fits your lifestyle. For example, if you have a barbecue that must stay, a children's slide, a dog run, or any other permanent fixtures, that's okay. Create your landscape design around these items. Once you've chosen what works best for your multifunctional yard, you'll have years ahead to enjoy the beauty you designed.
The onset of COVID-19 saw many people spending more time at home and considering food security – bringing back a revival of interest in Victory Gardens. These gardens were popularized during the World War I era. Horticulturalist, Brie Arthur, has been modernizing the Victory Garden concept for several years now with her concept of Foodscaping – 'the logical integration of edibles in a traditional ornamental landscape.' Her book Foodscape Revolution: Finding a Better Way to Make Space for Food and Beauty in Your Garden is a useful reference for maximizing multifunctional spaces with stunning interplanting of food and ornamentals. Arthur lives in a more suburban area of North Carolina. Over time, she has figured out how to incorporate food into the home landscape so that the design not only adheres to HOAs, but is beautiful and functional.
There are many ways to enhance a small yard with gorgeous and functional landscaping while retaining room for entertaining guests, children's play areas, and other uses as needed. Options include building or installing raised bed gardens and landscaping with perennials in a thoughtful manner that will provide your small yard with privacy and beauty for years to come. These strategies for enhancing home landscaping can work in both concrete and grassy yards and in a variety of climates.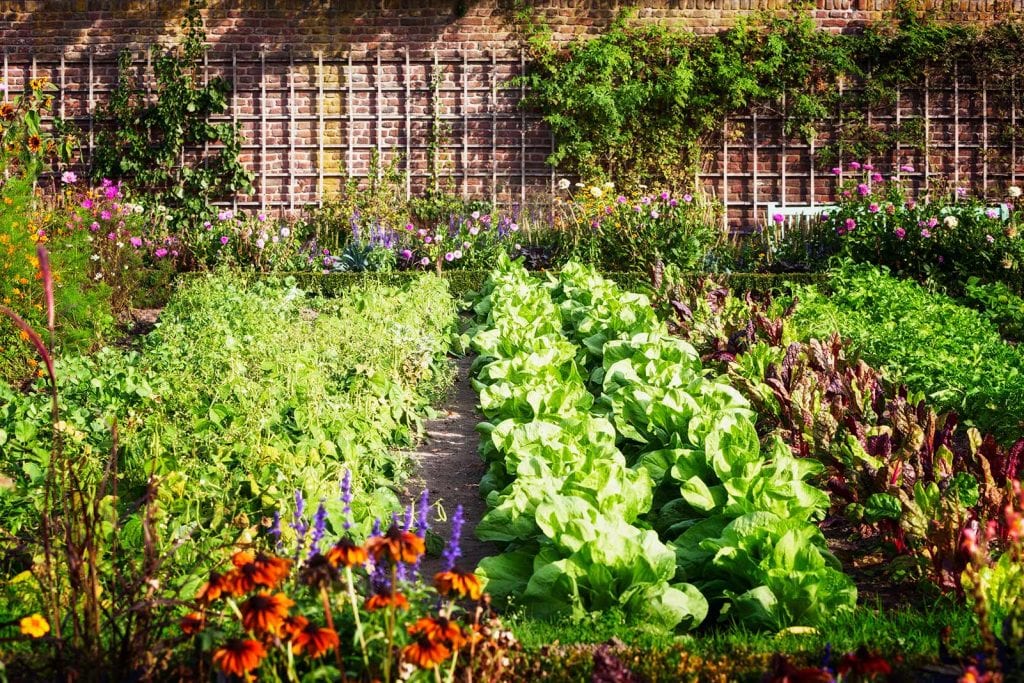 It's time to modernize the concept of Victory Gardens (VG 2.0) to include any gardener growing food at home. Food can be grown on a balcony, a windowsill, in raised beds, and containers. Not to mention, the food grown for home consumption can provide aesthetic value to the landscape. 'Rainbow Lights' Swiss chard is not only edible – it's beautiful, too. Violas, pansies, and nasturtiums all have beautiful edible flowers you can toss on a salad. Borage has a small blue flower that tastes like cucumbers, although some people don't care for the texture. When you let your food plants flower, they will attract important pollinators like bees and butterflies to your yard.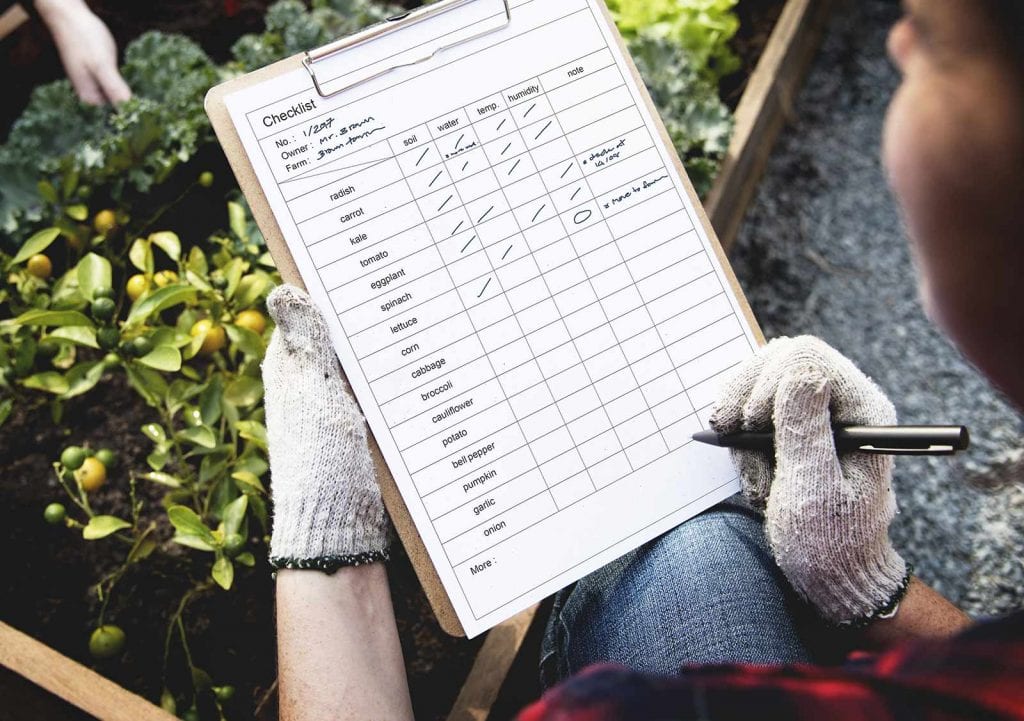 When your yard space is limited, it's important to examine what function and/or effect you desire from landscape design. Ask yourself these questions before getting started:
How much space can I dedicate to landscaping? Don't just think horizontally (vertical gardening will increase your growing capacity).
How much shade and sun does my yard get per day? 6 hours of direct light per day is considered full sun.

What's my budget?

Do I want to grow food? Do I want to grow flowers? Do I want to grow both food and flowers?

What is the primary function of landscaping my yard? Am I landscaping for beauty, privacy, growing food, or a combination of these things?
Once you've answered these questions, you'll have a good foundation for understanding both what's required of your new landscape design and what's not necessary for you to incorporate.
Simply adding a window flower box and a few containers to your small yard will provide a lovely pop of color. Consider interplanting lettuce or herbs, such as oregano, chives, and sage with flowers to add food to these miniature arrangements. Nasturtiums and pansies (cool weather annuals) are perfect container plants that add vibrant color and are suitable for unique edible salad toppings.
You could design a kitchen garden, cut flower garden, or wildflower garden. Interplanting all three is both functional and pleasing to the eye. It is so easy to grow your own food. At the most basic level, incorporate herbs into your garden. Easy herbs to grow include chives, basil, sage, parsley, dill, nasturtium, and oregano. Planting lavender and rosemary will add beauty to your design, but they are not as easy to grow as other herbs and are particularly finicky about to start from seed.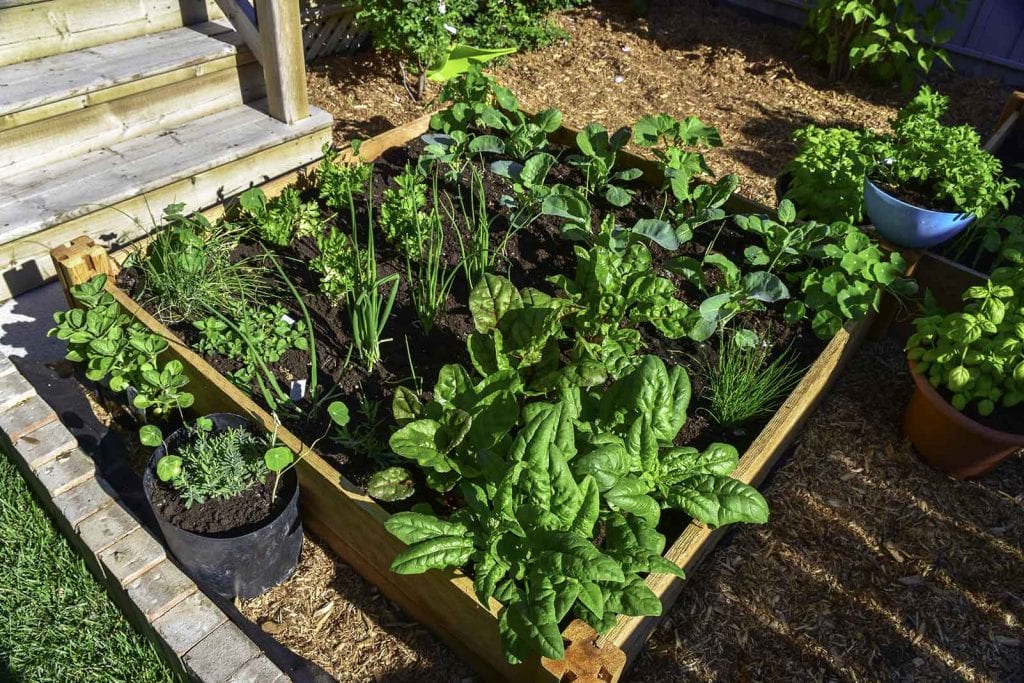 In Kevin Espiritu's Field Guide to Urban Gardening: How to Grow Plants, No Matter Where You Live, he provides a plethora of information about landscaping small yards for maximum production, including balcony gardening, raised bed, and container gardening as well as indoor gardening, such as hydroponics. He was mentored by Mel Bartholomew, the famed author of the Square Foot Gardening book series. Espiritu has a popular Instagram account —@epicgardening is advocate for easy to assemble, durable metal garden bed. When faced with pest problems in your small garden space, Espiritu is an invaluable resource for troubleshooting. Until recently, he lived in an urban setting in California, where he was completely dependent on container and raised bed gardening and had many admirers of his beautifully designed small urban yard.
Living privacy screens, known as "green screens," can be planted seasonally or installed as a permanent feature in your small urban yard. A favorite annual green screen is sunflowers. These tall flowers are easy to grow from seed and will help block eyesores in your yard or create privacy with neighbors. There are endless varieties to choose from. And, there are both pollen-less and pollinator options. You may also choose to grow honeysuckle, passion vine, or morning glories vining green screens. Grapes, luffa, and even watermelon are an option for seasonal green screens. Bamboo and river cane may be grown as green screens but be sure to choose non-invasive varieties.
When you begin planning your multifunctional small yard design, you won't go wrong by following the landscaping rule of thumb to plant a thriller— tall, attractive plant in the middle of your garden bed, spiller— attractive plant to hang over the side, or filler—easily fills in space. For example, you might plant okra as a thriller, nasturtium as the spiller, and lettuce as filler in a raised bed.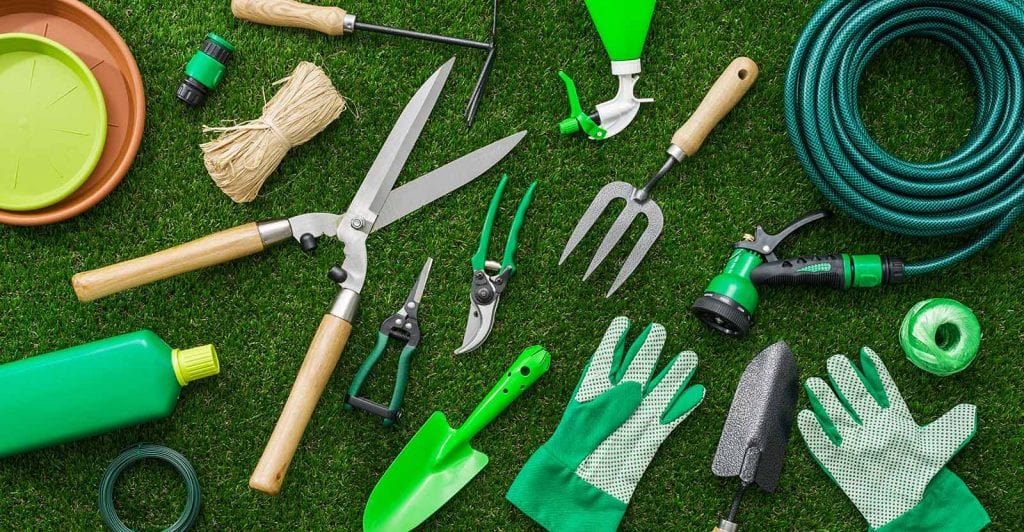 One of the best things about landscape yard design and planting is that nearly everyone can learn to do it. Basic tools for small yard landscaping include pruners, a garden spade, a shovel, gardening gloves, soil, and compost. You will also need a watering hose, fertilizer, and seeds and/or starter plants. You may want to purchase tools and supplies for building raised beds, such as wood or durable metal and hardware. Additionally, consider buying an upright tumbler style composter or participating in your city's composting program. Handpicking pests, homemade soapy water sprays, and encouraging a thriving ecosystem are great organic ways to keep pest populations at bay.
Lastly, consider incorporating trees into your small landscape. Lime, kumquat, lemon, and dwarf fruit trees are good edible perennial options that may be grown in containers. Dwarf varieties of redbuds, crepe myrtles, and wax myrtles are appropriate for smaller growing areas.
Ready to get started? To recap – in order to use your small space wisely, you must first assess the needs of your small space. What functions are necessary? After listing these functions, assess what function/s you would like your new landscape design to serve. Do you want privacy by way of a green screen? Do you want pops of color to brighten your day? Do you want kitchen herbs, fruit, and vegetables to grow outside your back door? How much time and effort are you willing to put into landscaping?
Don't let your small multifunctional yard deter you from including stunning landscape design in your home's beauty. Although small backyards must serve multiple purposes, incorporating food and flowers into your landscape design will elevate the outdoor area in which you spend much of your time. Soon, your stunning small space garden may be inspiring your neighbors to ask you how to creatively landscape their multifunctional small space. Smile and share your knowledge. The more food and flowers, the merrier!